---
Idea Explorer - an extension exclusively for The Archive.
Idea Explorer Poetry of Zettelkasting
This will be a video introducing an extension for The Archive. Designed for The Archive with plain text with wikilinks in mind. My ideas for this script are modeled after the public musings of Soren Bjornstad. The Idea Explorer is an idea that can help surface interesting relationships by looking at age, modification times, word count, and the prevalence of incoming and outgoing links. And more relevance can be "fished out of the idea pond" in the future.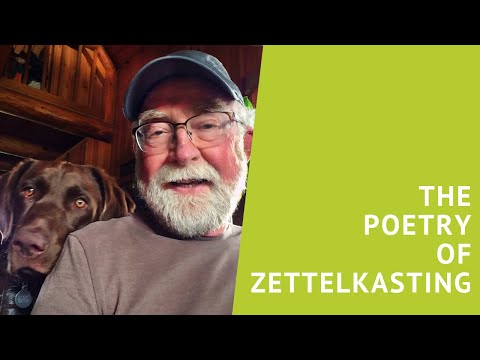 This requires The Archive, Keyboard Maestro, and Python 3.9+.
Get Idea Explorer via GitHub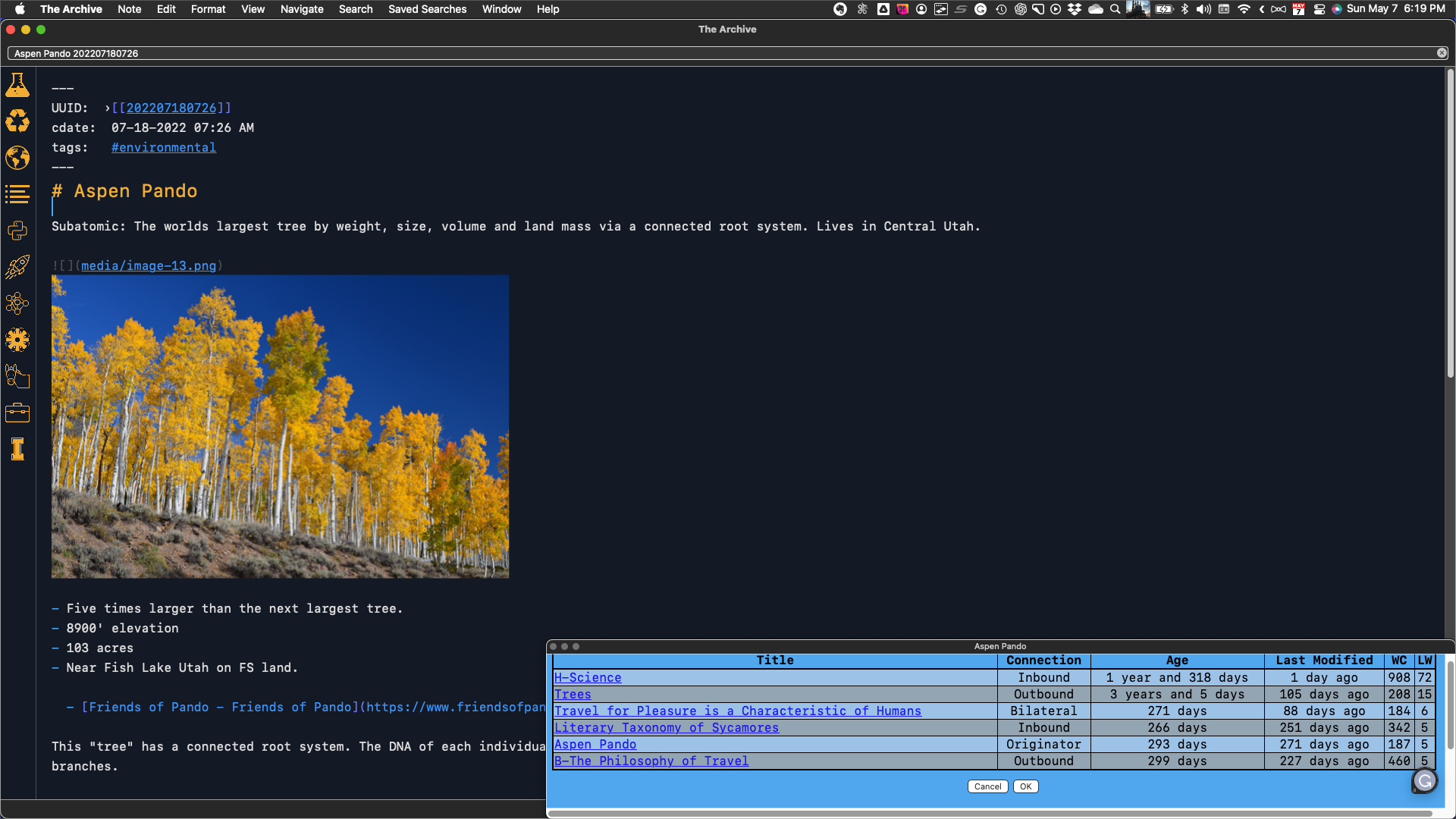 Prior Poetry of Zettelkasting Videos
Will Simpson
My peak cognition is behind me. One day I will read my last book, write my last note, eat my last meal, and kiss my sweetie for the last time.
kestrelcreek.com
Howdy, Stranger!
It looks like you're new here. If you want to get involved, click one of these buttons!
Quick Links
Categories
In this Discussion