---
Insert a templated new note, titled based on a selection.
As a tickler, watch this GIF which shows a new zettel created from the text in an established zettel.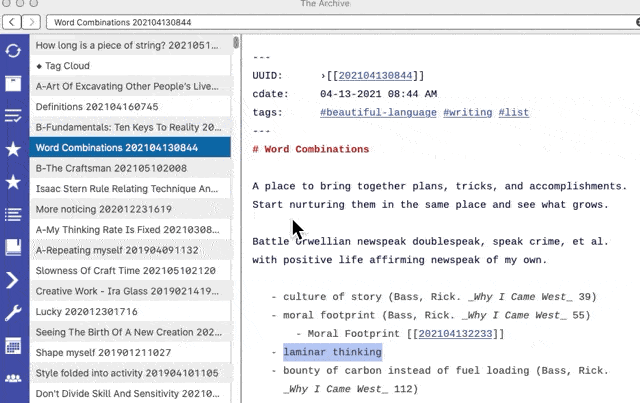 During the demo below, I switched into a two window workflow to better see what was happening. I don't do this when I'm working, only when demonstrating.
One of the uses of templating is to support a temporary project or group of notes. For example, every note taken in a class has specific layout requirements and reminders. Having a template assures uniformity and completeness.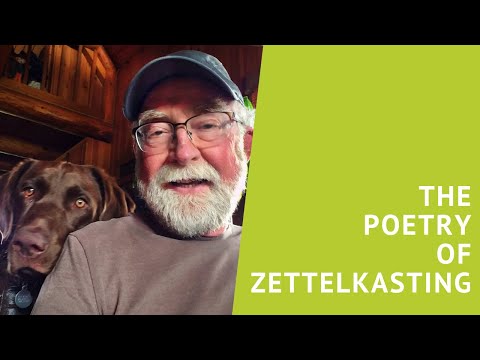 Here is a link to the Archive Templating Macros package.
Let me know if you have questions about the mechanics of this demo, or the process, or my sanity, or the length of a string, or the nature of reality!?
This "Spoiler" shows an image of the actual Keyboard Maestro macro. I hide it only because it's messy.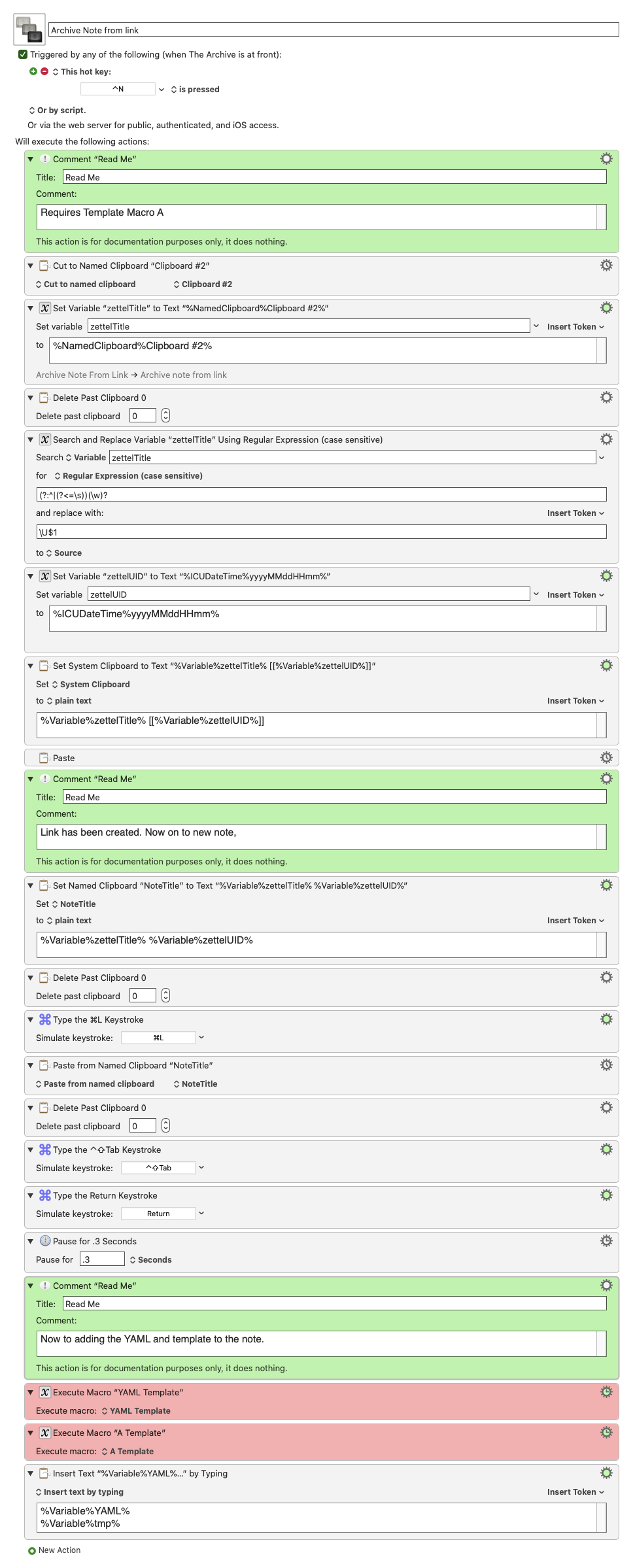 Will Simpson
The quality of our thinking is directly proportional to the quality of our reading. To think better, we must read better. - Rohan
kestrelcreek.com
Howdy, Stranger!
It looks like you're new here. If you want to get involved, click one of these buttons!
Quick Links
Categories
In this Discussion