---
Using your ZK to write
This time, without question, I removed all doubt about my connection with reality. I've stuttered and stammered and forgotten the common names of things stumbling along for 20 mins. Confused zettel, note, and file and a PC and a MAC, and mentioning sideways carrots?( what the hell are those) over and over again. I'm not getting any better at making videos. Watch this at your own risk. I can't be responsible for damages to your DNA? You might get something out of this video that will help your writing.
This combo of the software The Archive and Marked2 are the absolute best writing software combo ever!
A part of the writing process that this video doesn't show is the gathering and referencing of the entire ZK when making the zettel that makes up this essay. I habitually run The Archive in two-window mode and keep the right window focused on my work and the left window I use to search my ZK, view PDFs or live preview with Marked2.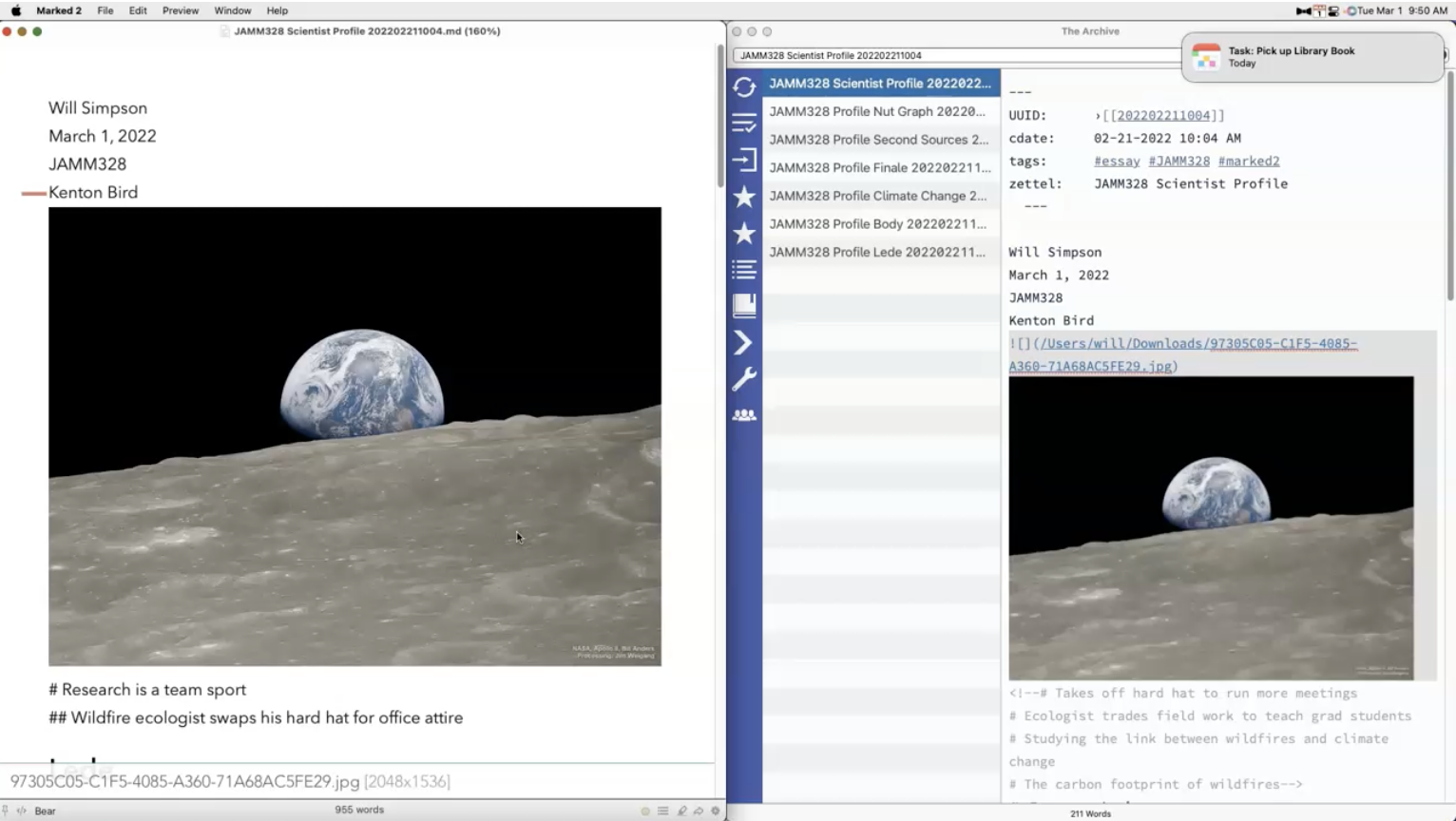 Best view in full screen.
https://screencast-o-matic.com/watch/c3eV3qVbL9i
The two-window workflow allows you to write and research effectively. It is so efficient that it is fun. The most fun you can have writing!
Try this - for the win!
If you have questions, suggestions, or criticisms, let me know.
Will Simpson
"Read Poetry, Listen to Good Music, and Get Exercise"
kestrelcreek.com
Howdy, Stranger!
It looks like you're new here. If you want to get involved, click one of these buttons!
Quick Links
Categories