---
Two window workflow keeps target in focus
In this short (3:30) video I demonstrate using a two window workflow to develop an outline for a presentation.
I use this same workflow to write essays, blog posts, and refactor specific notes.
Having a window where you don't loose your focus is key.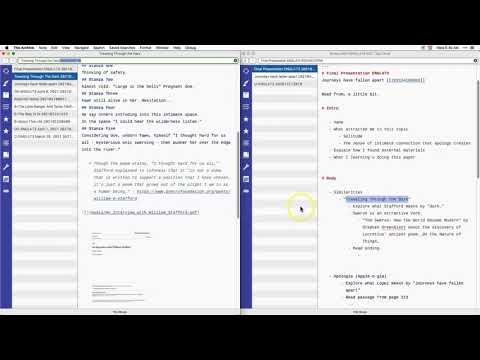 Questions? Suggestions?
What else might you want demonstrated?
If I can't, maybe someone else might step up.
Post edited by Will on
Will Simpson
The quality of our thinking is directly proportional to the quality of our reading. To think better, we must read better. - Rohan
kestrelcreek.com
Howdy, Stranger!
It looks like you're new here. If you want to get involved, click one of these buttons!
Quick Links
Categories
In this Discussion