---
Note 2000!
Time to celebrate. I did it! 2000 notes seemed like an insurmountable hill to climb when I started but one step (or note) at a time and I made it to this milestone. Now the 3000 note milepost is within sight.
Thanks for all your help.
---
Note 2000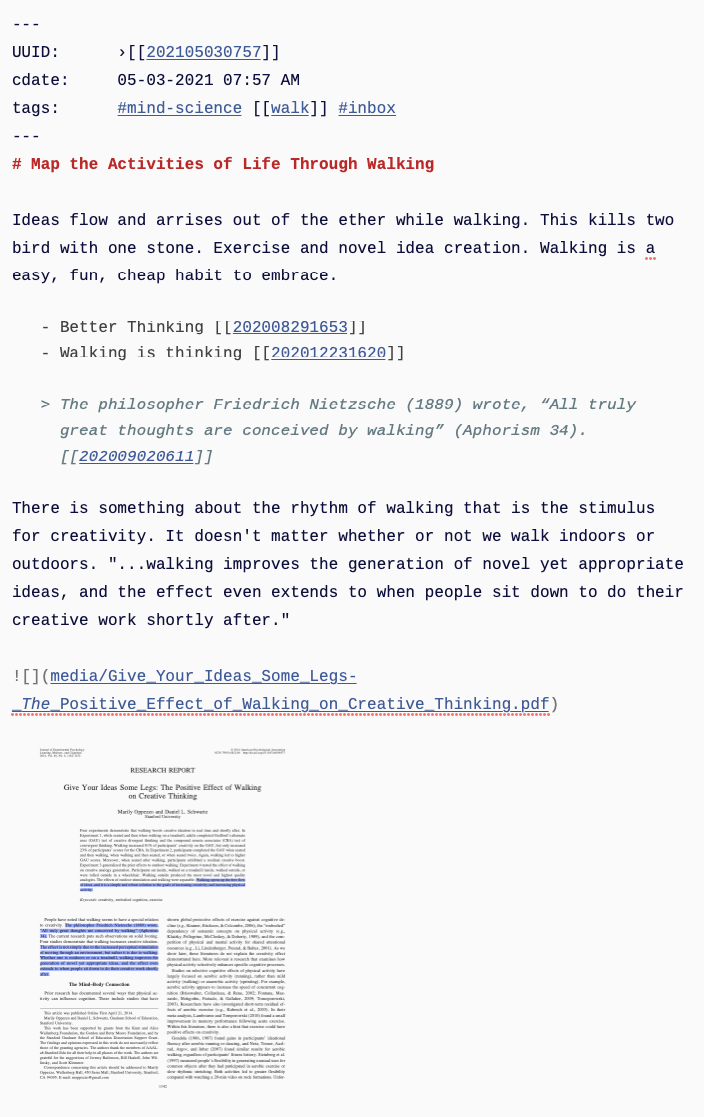 ---
Below is the capture of my dashboard that I watch. I'm a bit of a quantitative geek.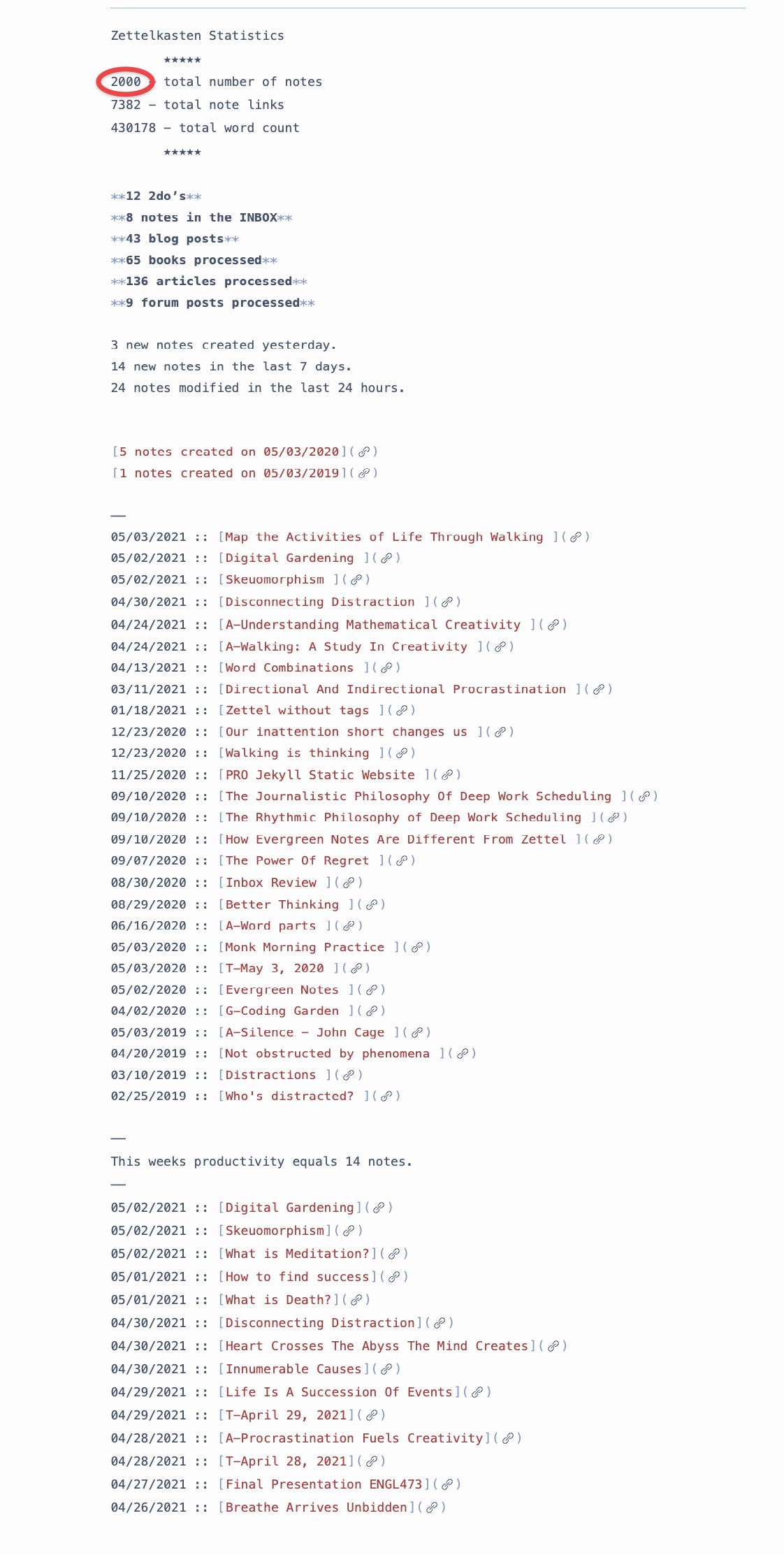 Will Simpson
I must keep doing my best even though I'm a failure. My peak cognition is behind me. One day soon I will read my last book, write my last note, eat my last meal, and kiss my sweetie for the last time.
kestrelcreek.com
Howdy, Stranger!
It looks like you're new here. If you want to get involved, click one of these buttons!
Quick Links
Categories
In this Discussion