---
Note 2000!
Time to celebrate. I did it! 2000 notes seemed like an insurmountable hill to climb when I started but one step (or note) at a time and I made it to this milestone. Now the 3000 note milepost is within sight.
Thanks for all your help.
---
Note 2000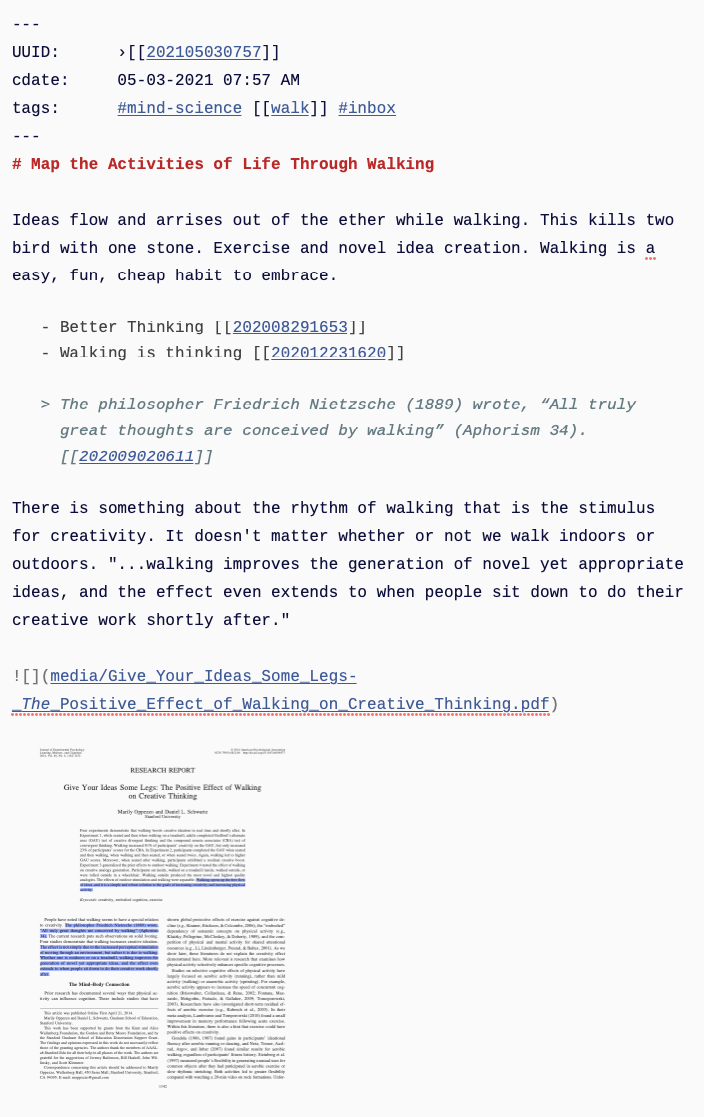 ---
Below is the capture of my dashboard that I watch. I'm a bit of a quantitative geek.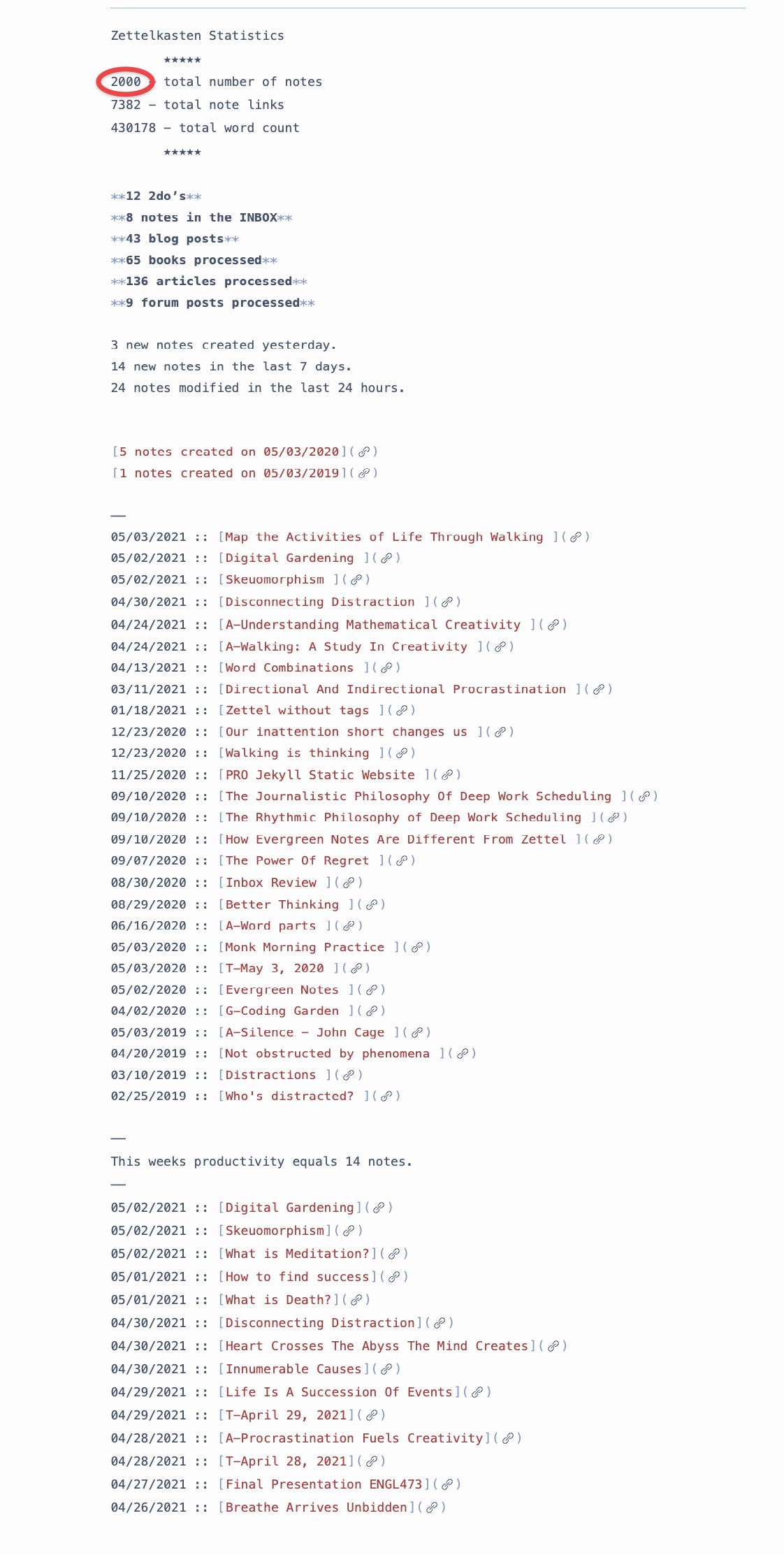 Will Simpson
I'm a zettelnant.
Research areas: Attention Horizon, Productive Procrastination, Dzogchen, Non-fiction Creative Writing
kestrelcreek.com
Howdy, Stranger!
It looks like you're new here. If you want to get involved, click one of these buttons!
Quick Links
Categories
In this Discussion