---
How to overcome the fear of forgetting ?
Description of the problem :
As I work with my Zettelkasten, I see the fear of forgetting what I've construct inside grows and grows bigger as days pass.
I switched from explicite file names to ID names, so I am afraid of losing of sight the content of the notes. I think I will get back to explicite titles again.
I don't trust process I don't control. I need to feel I have control over the amount of knowledge I have in my Zettelkasten.
Solutions already implemanted :
General index of my whole notes with aliases and subject.
Subjects notes with inside logical organisation.
Zettel links to create connexion and meanings.
The big index :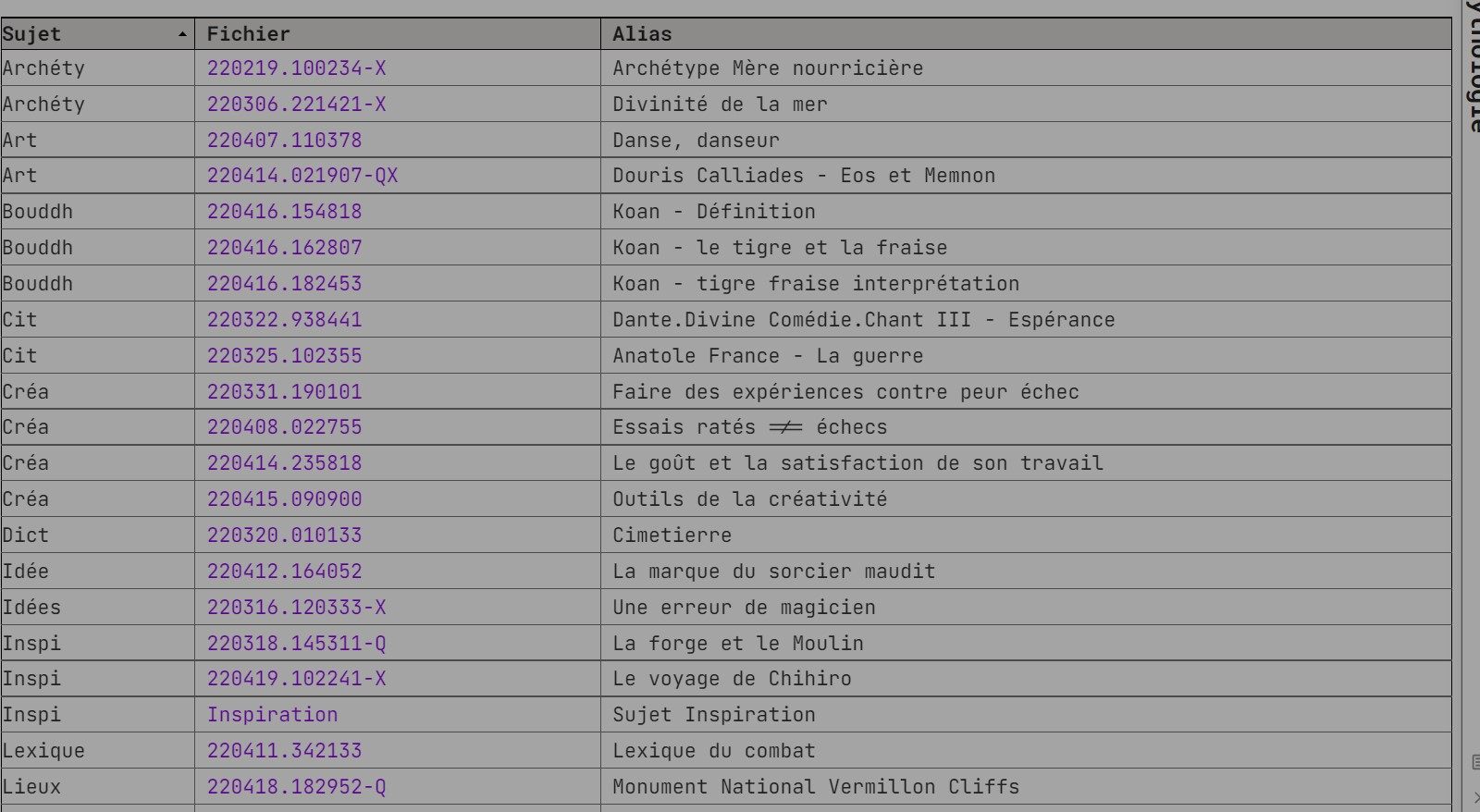 Baby hubs in building :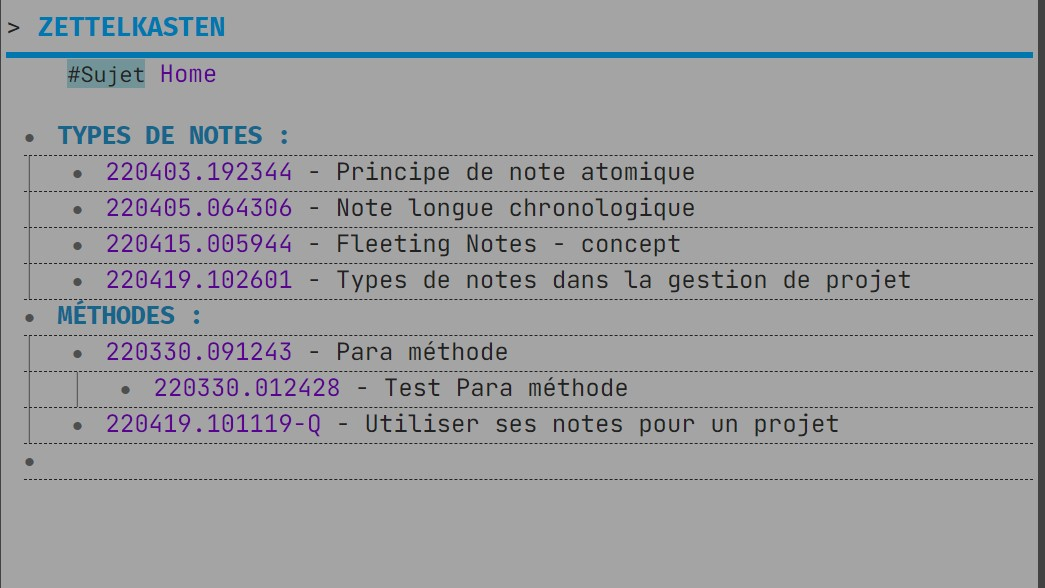 I don't use tags : they become quite messy, useless, they create clutters but I have to remember tags as well to make a useful utilisation of tags.
What I want to know
How do you remember ? How do you know what is the content of your Zettelkasten ?
Did I miss something ? An important point ?
What tools help you ?
Howdy, Stranger!
It looks like you're new here. If you want to get involved, click one of these buttons!
Quick Links
Categories
In this Discussion