---
Zettel sharing here on the forum
Fragmented ideas.
Occasionally, I feel a twitch, and something in the force beckons me to post a sample zettel.
Critique is educational.
If I start boldly, maybe you might follow?
I've shown you mine. Now it is your turn.
Why questions reveal secrets.
Secrets reveal how answers.
This zettel is atomic (145 words) and deeply linked. I was bowled over by the déjà vu when searching for a forum post to hang this on that I found a similar post, similarly formatted. and even on the same topic zettel from 2018?!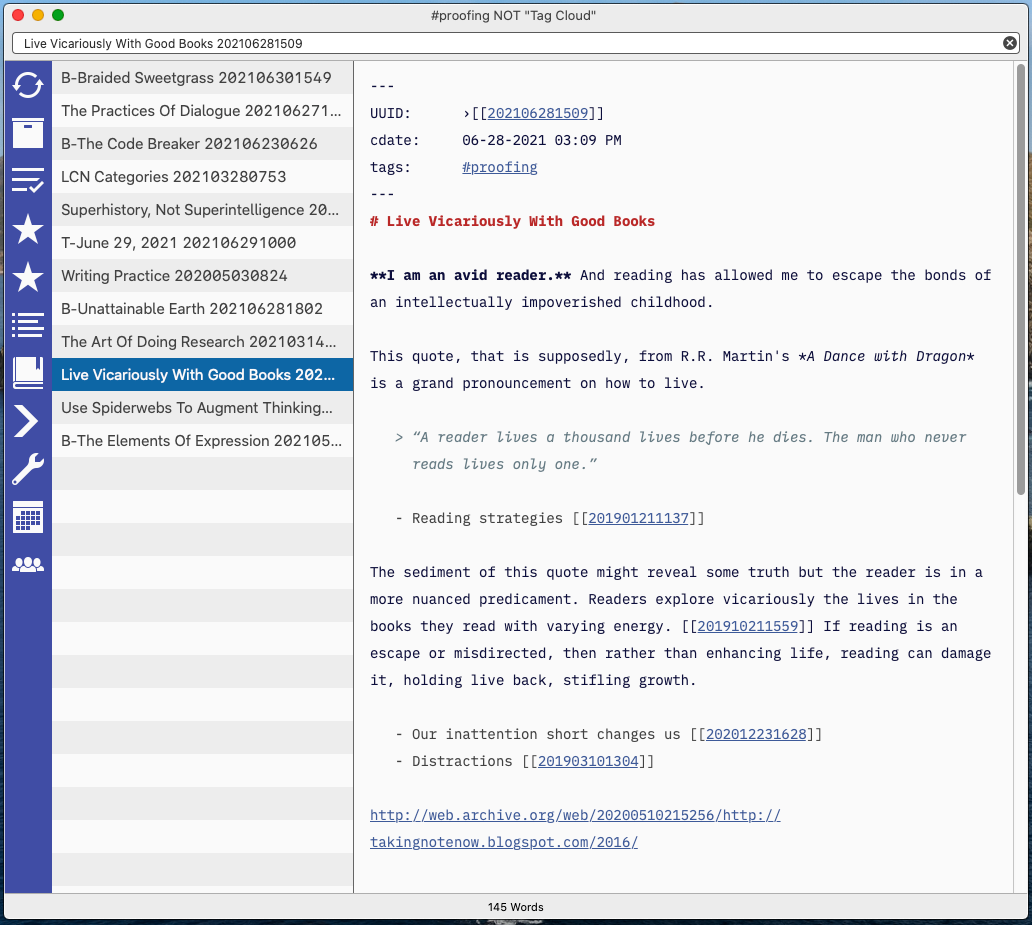 Will Simpson
My peak cognition is behind me. One day I will read my last book, write my last note, eat my last meal, and kiss my sweetie for the last time.
kestrelcreek.com
Howdy, Stranger!
It looks like you're new here. If you want to get involved, click one of these buttons!
Quick Links
Categories
In this Discussion