---
Sample Note - open to suggestion for improvements
Thought I'd share a screenshot of one of my more recent notes. My intent is to solistit suggestions. I try to write the note for my furture self. I have just under 90 notes and they have evolved to this. This is a note from my digestion of Niklas Luhmann's article titled Learning How to Read found at https://luhmann.surge.sh/learning-how-to-read.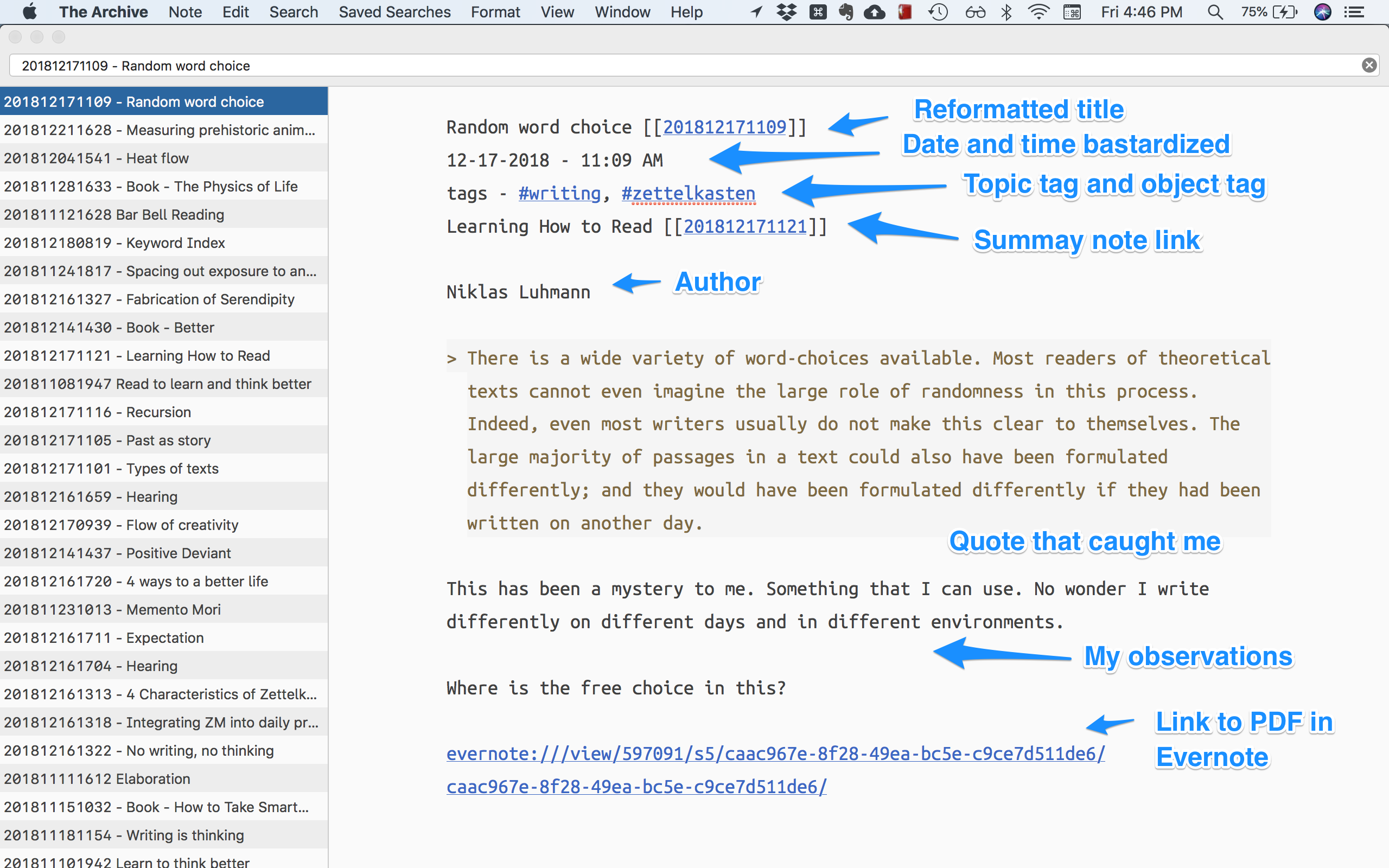 Will Simpson
I'm a futzing, second-guessing, backtracking, compulsive oversharing, ZK-maniac, in other words, your typical zettelnant.
Research areas: Attention Horizon, Productive Procrastination, Dzogchen, Non-fiction Creative Writing, Cognitive Workload, Python, Data Science
kestrelcreek.com
Howdy, Stranger!
It looks like you're new here. If you want to get involved, click one of these buttons!
Quick Links
Categories