---
Sample Note - open to suggestion for improvements
Thought I'd share a screenshot of one of my more recent notes. My intent is to solistit suggestions. I try to write the note for my furture self. I have just under 90 notes and they have evolved to this. This is a note from my digestion of Niklas Luhmann's article titled Learning How to Read found at https://luhmann.surge.sh/learning-how-to-read.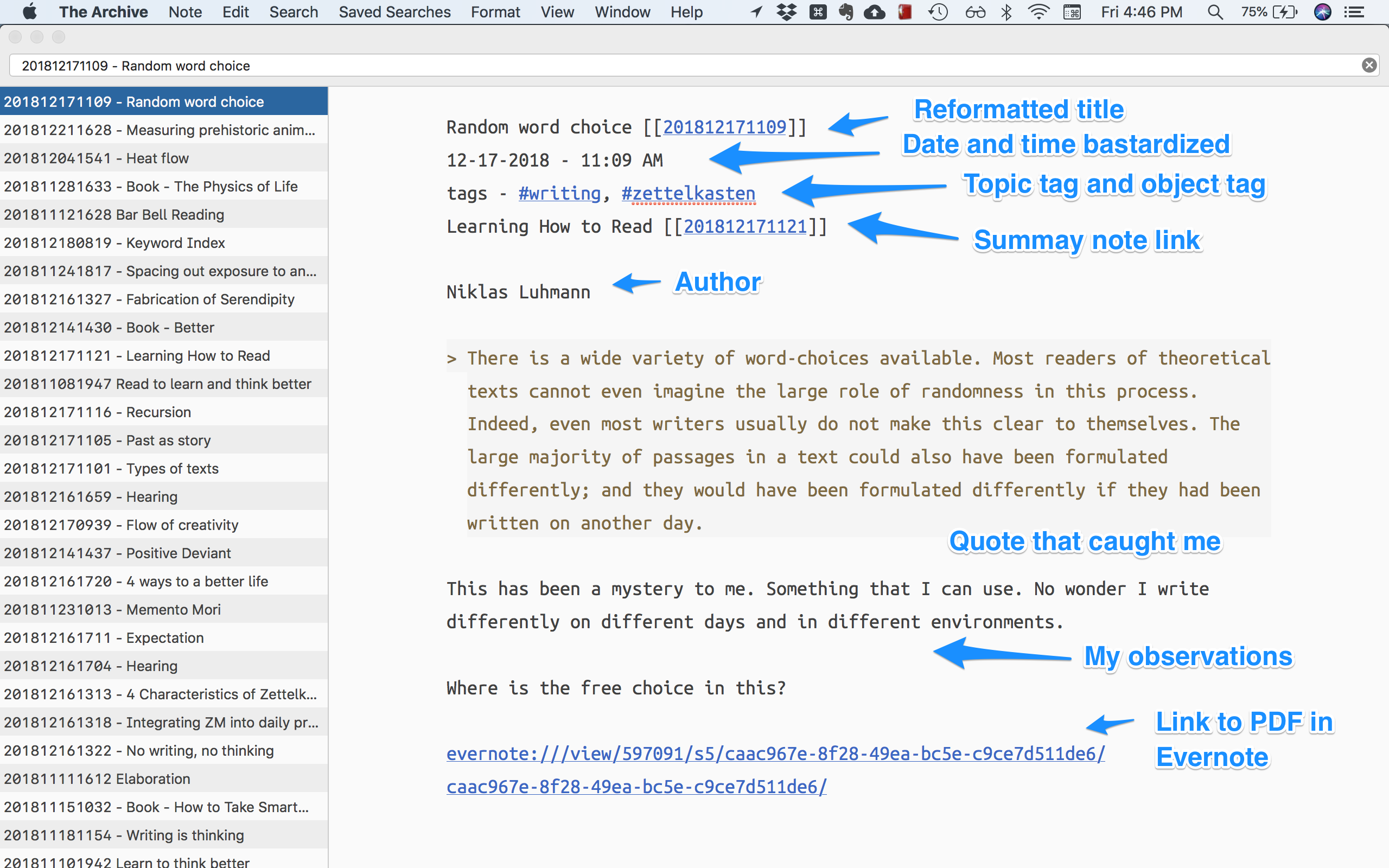 Will Simpson
I'm a zettelnant.
Research areas: Attention Horizon, Productive Procrastination, Dzogchen, Non-fiction Creative Writing
kestrelcreek.com
Howdy, Stranger!
It looks like you're new here. If you want to get involved, click one of these buttons!
Quick Links
Categories