---
Quick insertion of links to other Zettels with type-ahead search (using Keyboard Maestro)
The suberb Keyboard Maestro offers great possibilities to extend The Archive.
Use case: Wouldn't it be nice to insert a link to another Zettel into The Archive by simply selecting it from a list. Think of this as a sort of omnibar-functionality for inserting Zettel links.
This is rather easy to implement with Keyboard Maestro. Set up a macro like this: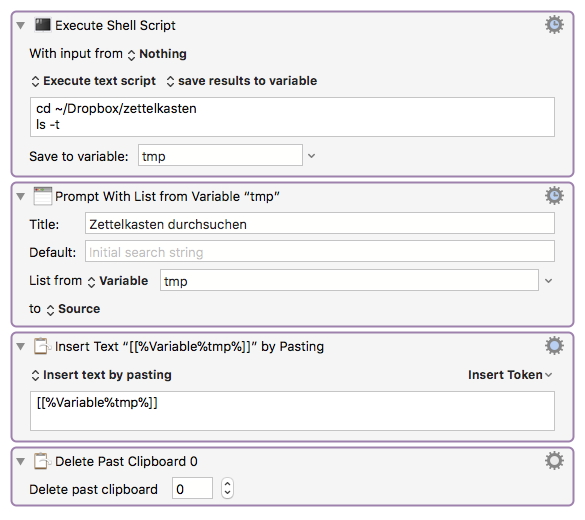 A short rundown of the macro:
The first action saves the current list of all file names in your Zettelkasten to a variable. Of course you should change the path in the action to match your archive location (surround the path with "if it contains spaces, e.g. "/path to/my zettelkasten folder"
This steps summons a search bar for all your Zettels
This action pastes the filename and surrounds it with [[]]
(optional step) Cleans up the clipboard history
Don't forget to give the macro a convenient keyboard shortcut and you are set for super fast link insertion. This image gives an idea how this looks: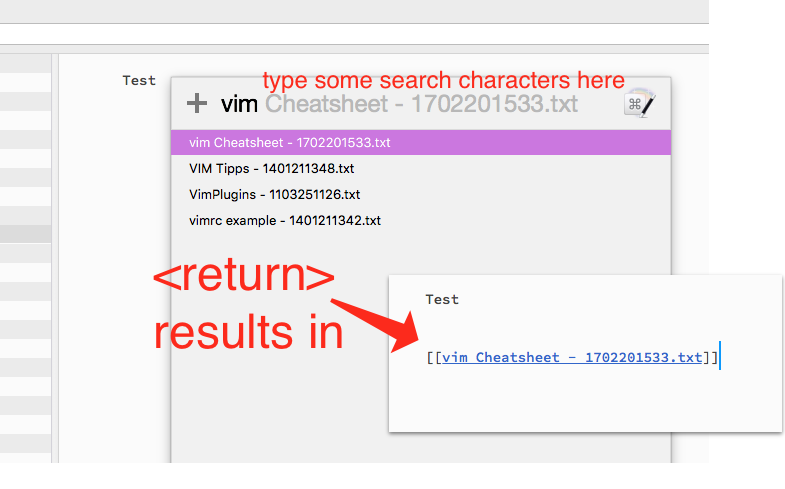 Keyboard Maestro users can download the macro file for easy import into their macro library.
Summary: The Archive and Keyboard Maestro: a match made in heaven.
Enjoy,
Roland
Howdy, Stranger!
It looks like you're new here. If you want to get involved, click one of these buttons!
Quick Links
Categories