---
Journaling Zettelkasten stats
I'm embarrassed by my first attempt at Zettelkasten Stats. There were limitations I wasn't taking into account. I have a new Keyboard Maestro macro I set up for monitoring my Zettelkasten Stats. You may find this helpful.
I keep my journal in Evernote, separate from my Zettelkasten. Monitoring personal metrics something I enjoy doing. I like to keep tabs on my progress.
With that in mind, I created a macro that shows me total notes and total word count. Also, it shows the titles and links to the notes I've created or edited in the last 24 hours. Seeing the list of current work is great for reminding me of what I've been working on and for a quick check in the morning. I look at the spelling, grammar, and to see if anything in them is confusing after a night's sleep. Using these links lets me quickly review the notes. (Spaced learning)
This macro fits in any app group within Keyboard Maestro, including Global. You can also have the output go to a "Display Window" instead of pasting via clipboard. See below.
To try this out, given you have Keyboard Maestro installed, open a text editor of your choice and execute the trigger. Be sure to change the directory in three places to the one you use and make adjustments to the regex if you have a different file naming convention. Links will only work in apps with the appropriate functionality. The only ones I've tested are Evernote and The Archive, where they work and Atom where they don't work.
Here is a link to the macro.
In Evernote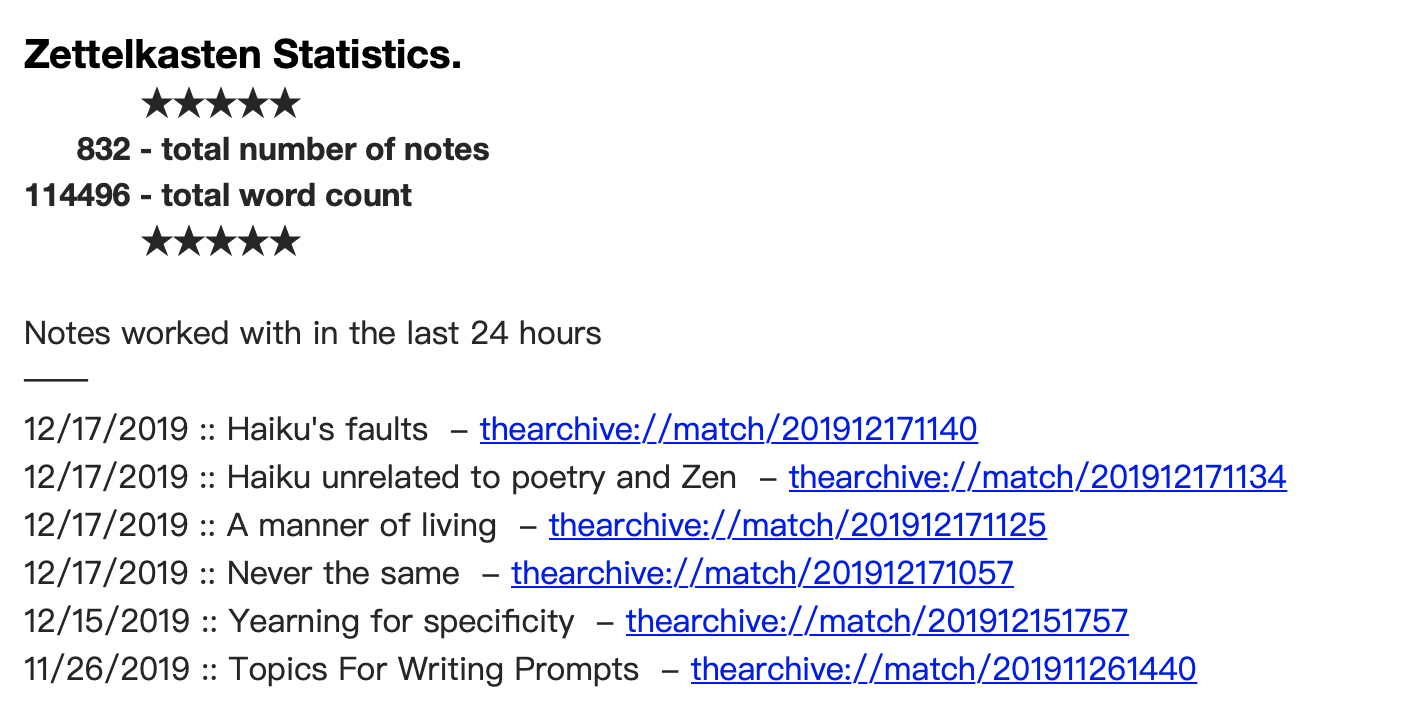 In The Archive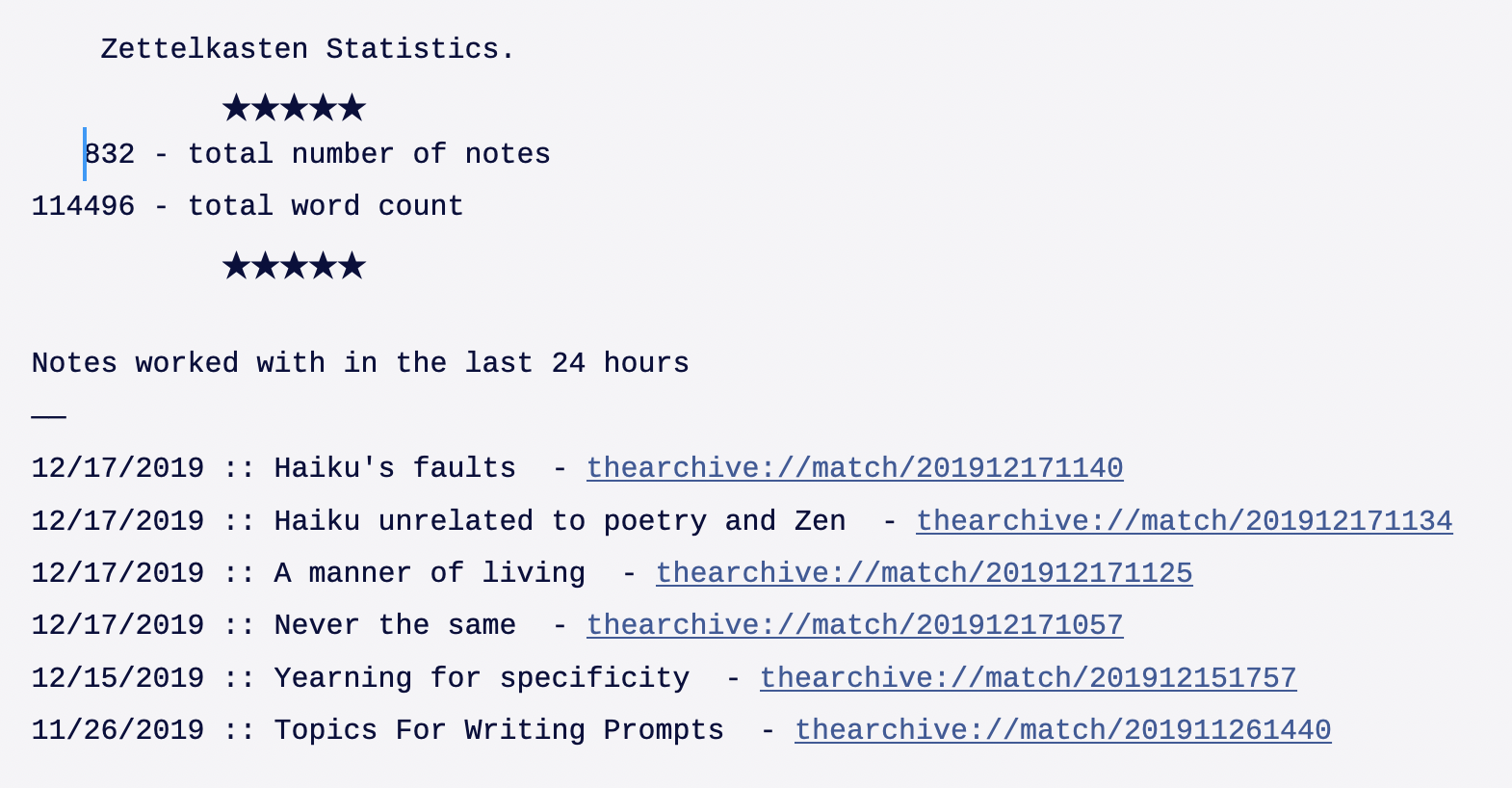 In "Display text in a window" - here I removed the links which weren't active.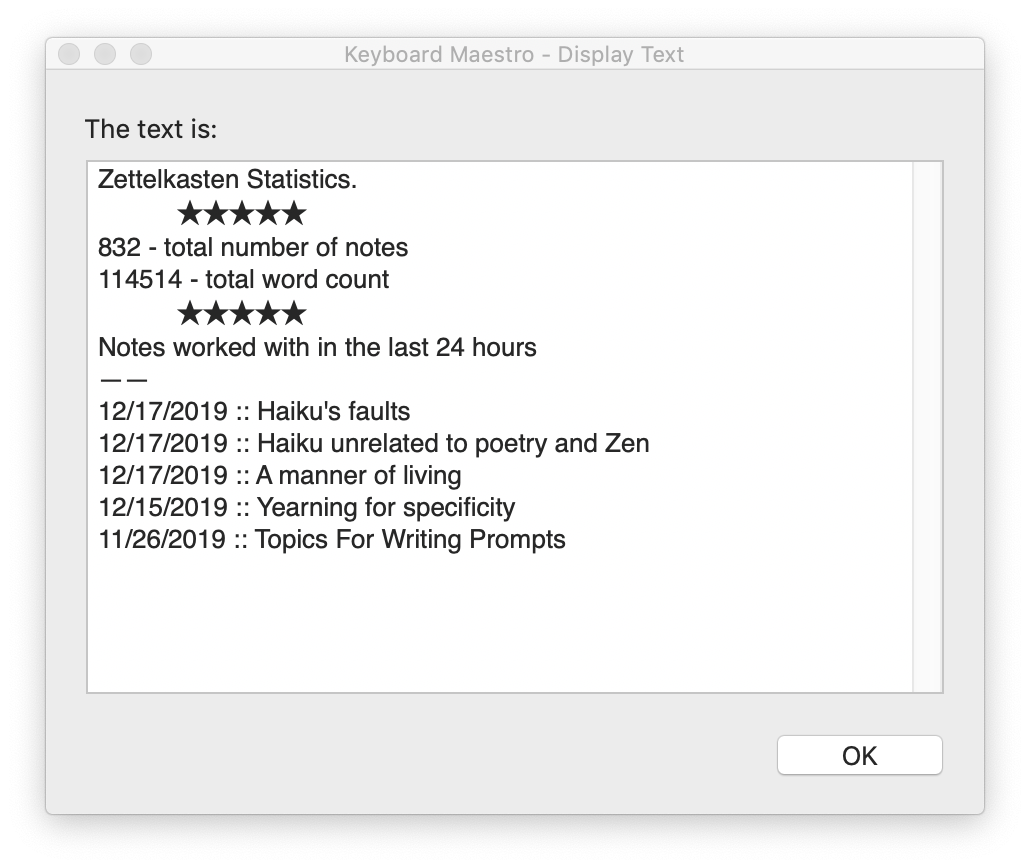 In Atom - links don't work.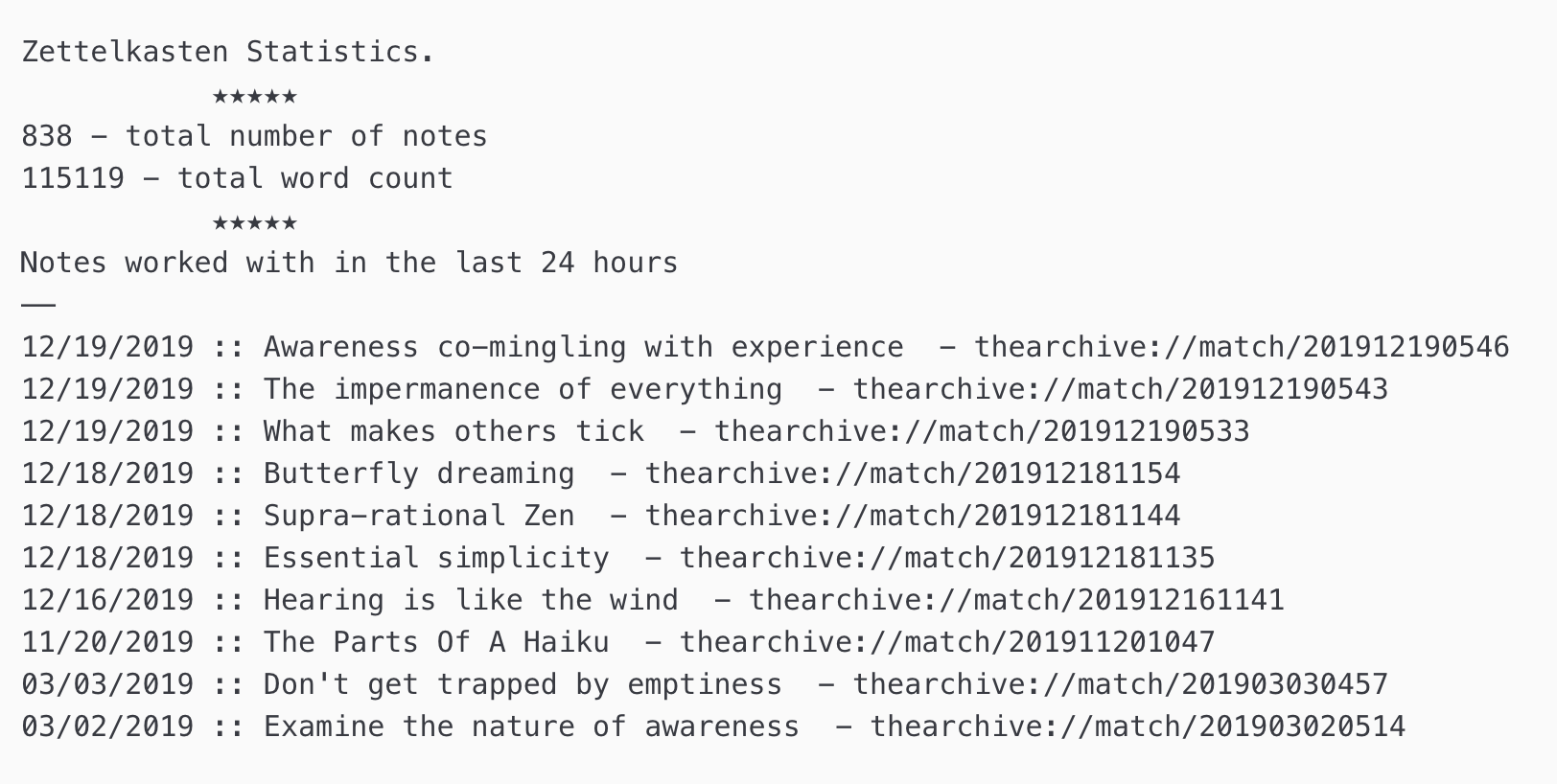 Will Simpson
I'm a zettelnant.
Research areas: Attention Horizon, Productive Procrastination, Dzogchen, Non-fiction Creative Writing
kestrelcreek.com
Howdy, Stranger!
It looks like you're new here. If you want to get involved, click one of these buttons!
Quick Links
Categories
In this Discussion