---
Tinybase
Just gauging interest...
In the coming weeks I'm considering releasing my hyper-minimal take on Zettelkasten to a wider audience. My rationale has always been to squash complexity in favor of a quick & lightweight method of retrieving notes (nothing at all wrong with other apps that have all the bells & whistles btw). The same codebase runs on any of Windows, Linux, BSD (Apple likely to be included soon as well) with zero issues.
Some screen shots...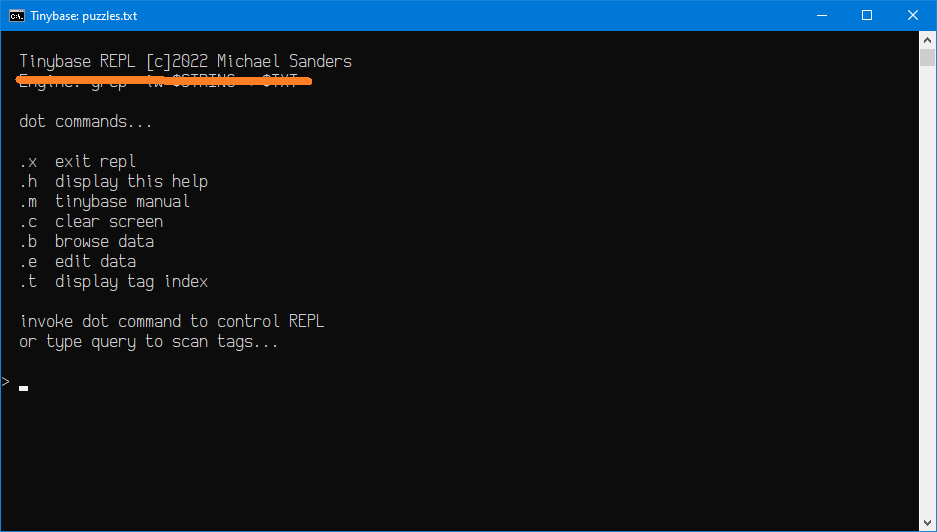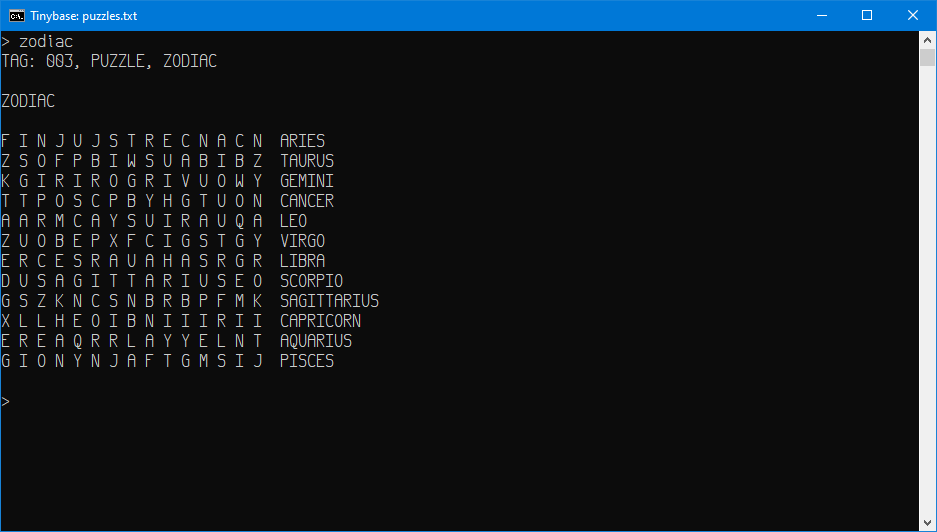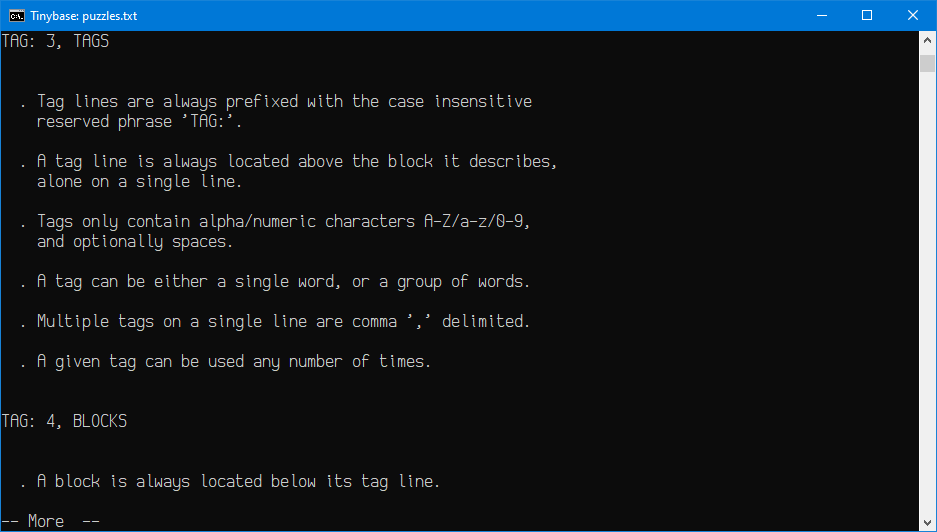 The interface as you noticed is commandline driven & features a REPL (Read Evaluate Print & Loop) to process commands. As it stands now, the source code is merely 27 Kilobytes in size & would be great to toss on a USB drive so your notes are easy to access. No smartphone interface as I'm not much interested in that domain. At any rate, if this sounds like something you might be interested in, check in every now & again & I'll hopefully post a download link eventually.
Howdy, Stranger!
It looks like you're new here. If you want to get involved, click one of these buttons!
Quick Links
Categories
In this Discussion