---
A milestone of sorts, what a ride it's been
I've reached a milestone of sorts. 3k zettel. Yes, I think of my zettel as moose—both singular and plural. I don't care what @sfast said in Q&A #6 - Plural of Zettel — Zettelkasten Forum. I'm sticking with the plural zettel. Zettel aren't exactly just notes (notes being the plural of note.)
I have new strategies for searching The Archive for prior zettel to link to new zettel. Surfacing matches have become increasingly difficult as the volume in the herd of zettel has grown, but I've developed a nifty strategy. I'll share soon.
Below is a snapshot of my daily review/spaced repetition worksheet that gets inserted into my journal.
The oldest zettel in my archive is dated 201811081947. Not quite four years ago. What a ride it's been.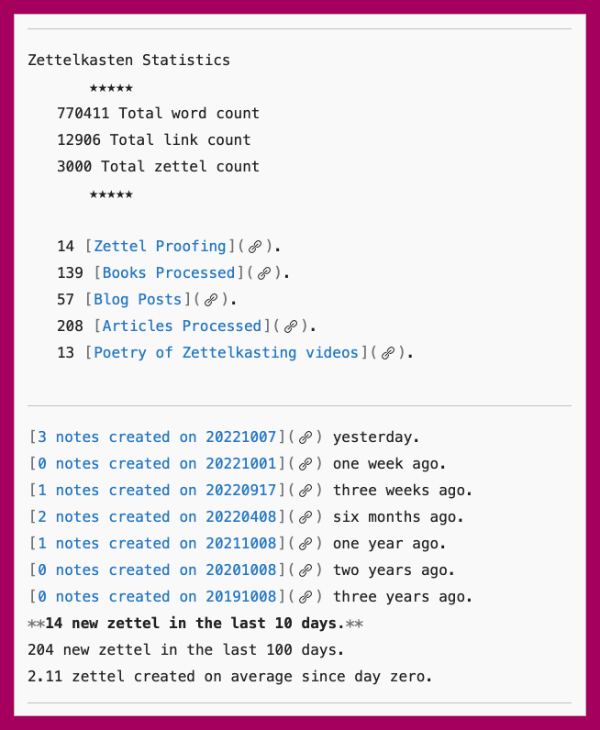 Will Simpson
The quality of our thinking is directly proportional to the quality of our reading. To think better, we must read better. - Rohan
kestrelcreek.com
Howdy, Stranger!
It looks like you're new here. If you want to get involved, click one of these buttons!
Quick Links
Categories
In this Discussion