---
Fantasy writing and Zettelkasten
OK, let's be honest : I'm like a kid with their favorite toy.
Mine is my Zettelkasten combined with Encyclopedia.
Some context : I was a professional artist who woke up a morning to find out that her long-life dream was to write books. I ended up writing five Fantasy books by accident, that I am about to finish, and wishing to make a living of them and my future books. That's the Terry Pratchett's story version, reality is a little more complex, but it's full of details, and it is a long story to tell. But you are not here for a story, you are here for a process.
Writing fiction : steps
Writing fiction has steps :
Generating new ideas
Researches for accuracy
Decision : construction (world building, story, characters…),
Remember what was constructed
Creation
Publication.
Good news : Zettelkasten-chan can help with four of these steps ! \o/
Generating new ideas : through linking ideas and linking them with parts of your encyclopedia, recording useful part of brainstorming session, manipulate pieces of information…
Researches : of course. That's the point of making a Zettelkasten. You can record inner debates and asking yourself "why did they make pitched roof in the North ?" or "why did they used wood in big cathedrals ?". You can answer it too.
Decision : you make your atomic character sheet, atomic land sheet, atomic everything. Atoms everywhere.
Remember what was constructed : you record, you find, your sheets works like indexes. With interlinking with your researches and brainstorming, you can remember how and why you made those decisions too.
New ideas and researches :
Creation is about making something new by combining old things and adding your insights, point of view, sensibility, personality or whatever piece of you.
What a luck ! Zettelkasten is all about that

For example, I made a stage on with a blacksmith (and it was awesome !) so I recorded what I've learned with him about his work, materials and all… And then I realized that a lot of his work is made thanks to technological inventions like gas and all. Having an 800 °C fire is not easy at all in my Fantasy world, so I made new researches. And the solution was… Mill ! I found an illustration of a Nordic mill and add this to my Zettelkasten, and my little town was on the track too.
For the novel itself, I proceed like that too. I note everything that I like about a story (whatever was the media), insights about story construction, things that excite my neural connections (and I admit, there are a lot of things) and record them into my Zettelkasten, link them with research and everything useful.
Researches and Decision :
After brainstorming, generating new ideas, creating things, you need to remember them.
Indexes… Indexes everywhere…
I stay on my encyclopedia part for this step.
At first, I'll bring you to the entry points : big indexes. They work as records, what was already made and what stays to do :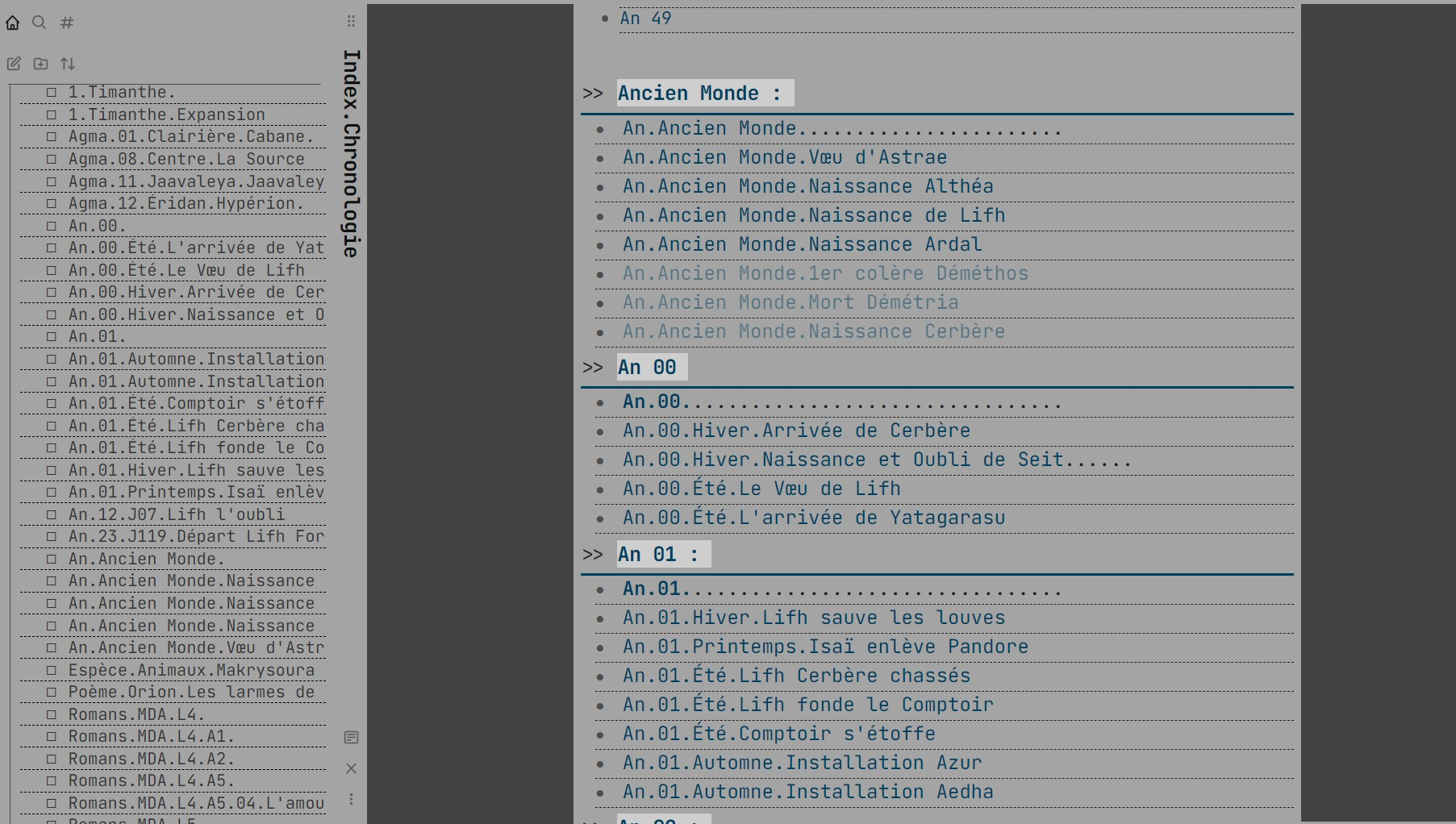 Every link is not created, but they are all recorded, so I know the definitive version of my story, backstory and universe.
Characters sheets are also indexes : all points can be linked to a part of the story (for an evolution for example) or a Zettel (inspiration, scientific fact…). I gather links pertinent for the character, like chronological events like his/her birth, story facts, specie facts… Making rigid sheets is inefficient, because one event sometimes implies many people, or specificity about a place, and all.
To record them by small chunks has the same benefits that working with atomic notes.
Construction of the novel is the same thing. I use a big index of smaller notes.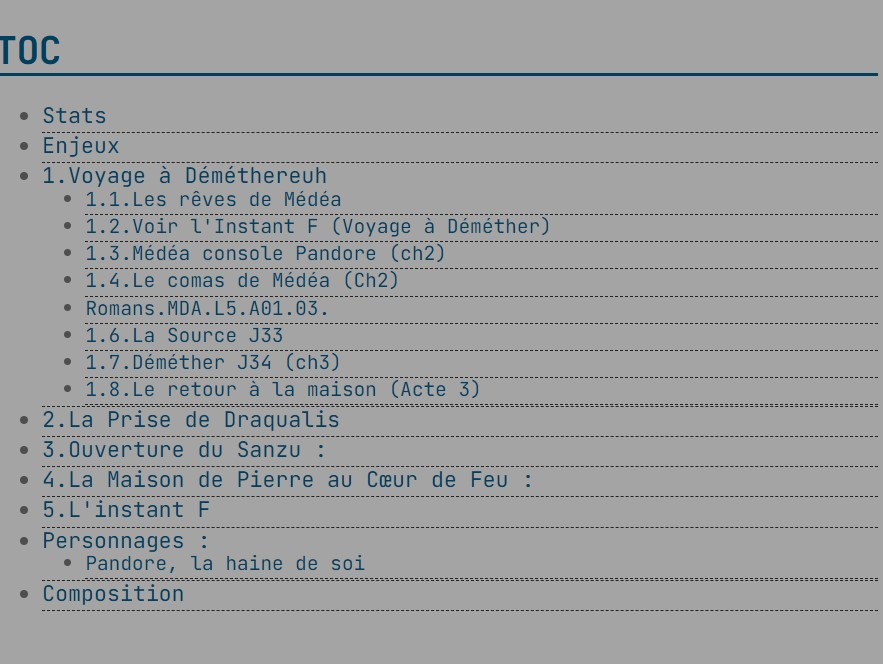 Summary :
I can summarize the process like this :
Ideas (brainstorming note) -> Researches (Zettel) -> New ideas and question (Zettel) -> Decisions (encyclopedia article)-> Index (remember decision)
The process is still young now, but it works for me today. You'll surely see ideas and room for improvements, and I would agree about them. I hope it will inspire you to write and test your own way to create fiction  ! (and I can make post about visual inspiration for artist too ! \o/ Zettelkasten-chan is my best friend ♡)
Howdy, Stranger!
It looks like you're new here. If you want to get involved, click one of these buttons!
Quick Links
Categories