---
Can you help with a theming dilemma?
When searching my archive for a term, the first instance of a term in a note will have a "backgroundColor" that doesn't seem to respond to the "backgroundColor" or the "unfocusedBackgroundColor". As soon as it is selected it becomes focused and changes to the "backgroundColor".
Is there a way to get the initial instance of the hit to match the highlighted backgroundColor?
Here are two screenshots showing the behavior. This is using @Basil's PrettyFunctional theme.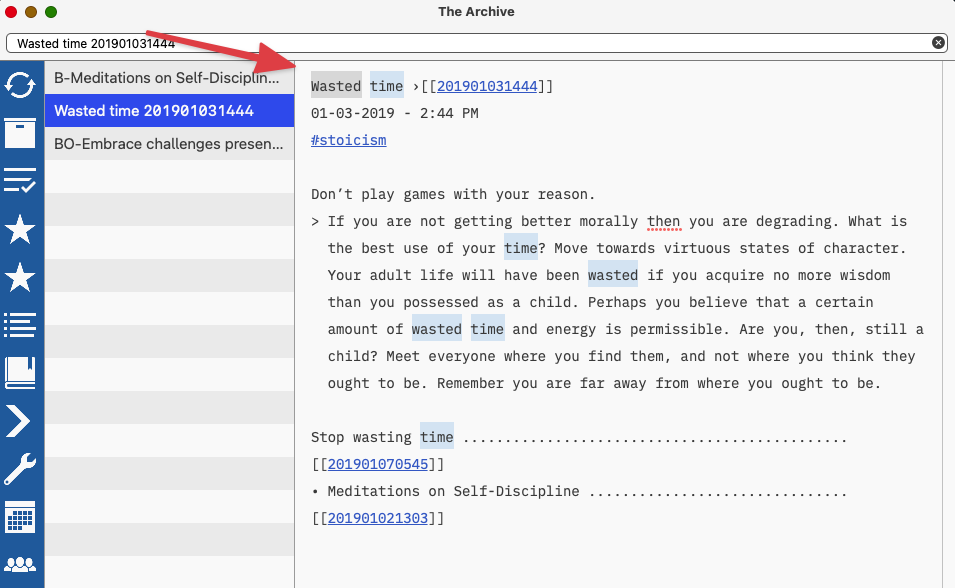 After selection the first instance.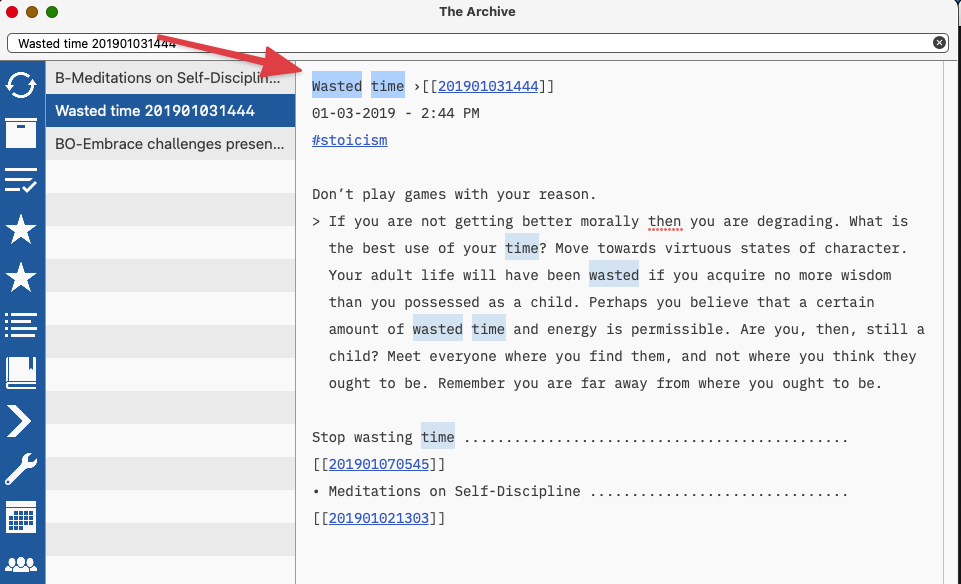 Will Simpson
I'm a zettelnant.
Research areas: Attention Horizon, Productive Procrastination, Dzogchen, Non-fiction Creative Writing
kestrelcreek.com
Howdy, Stranger!
It looks like you're new here. If you want to get involved, click one of these buttons!
Quick Links
Categories