---
Backlinks in Action
Regarding a post on how bad backlinks are I'd like to share an alternative view. My verbal explanation of the merits of backlinks can be found here.
This is an example from the original post: a link with context. The context of the link to the liquidity zettel is the sentence/paragraph it appears in. I've taken the liberty of moving the example somewhat abbreviated to Obsidian: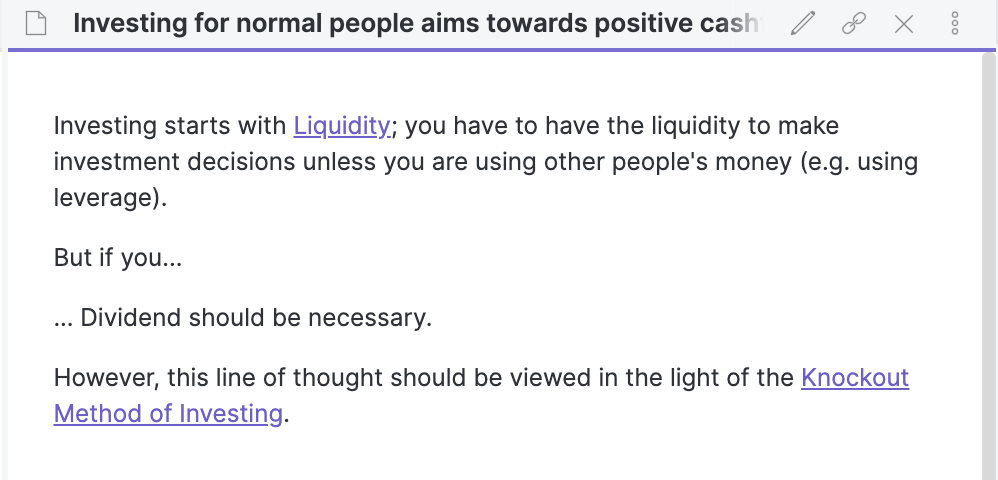 I agree with that context for a link it crucial. That to me also means there should be as little noise as possible. In the original the link consisted of a zettel ID which to me is noise. In my example I'm just using a zettel title as the link.
Whether the context of the link is giving my future self a good reason to follow it, I don't know. Maybe. Maybe not. (Who knows what I will find a good reason in 1, 5, 15 years from now?)
But one thing is sure: If I have to click the link to find out if it was worthwhile thereby leaving the current context, then that is a high price to pay for a not well crafted context.
Hence I like it when I don't even need to follow the link and still can peek at what would await me "on the other side". A preview of the destination lowers the price of a less well crafted context. In Obsidian I get this preview by just moving the mouse over the link: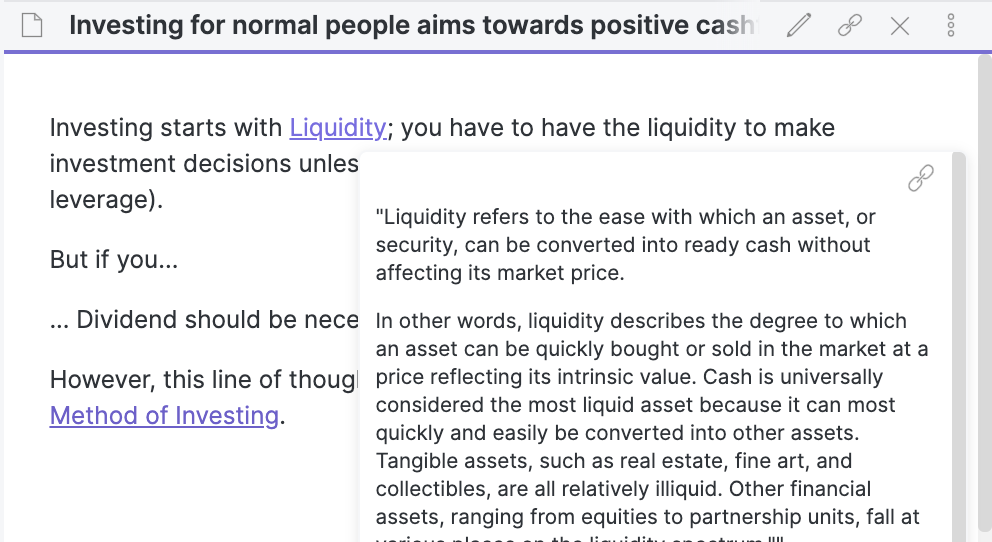 And now on to backlinks. For me they are in a different category than forward links.
They are useful because they get generated automatically.
They are even more useful if they provide me with the context in which the forward link was placed.
Both is delivered by Obsidian: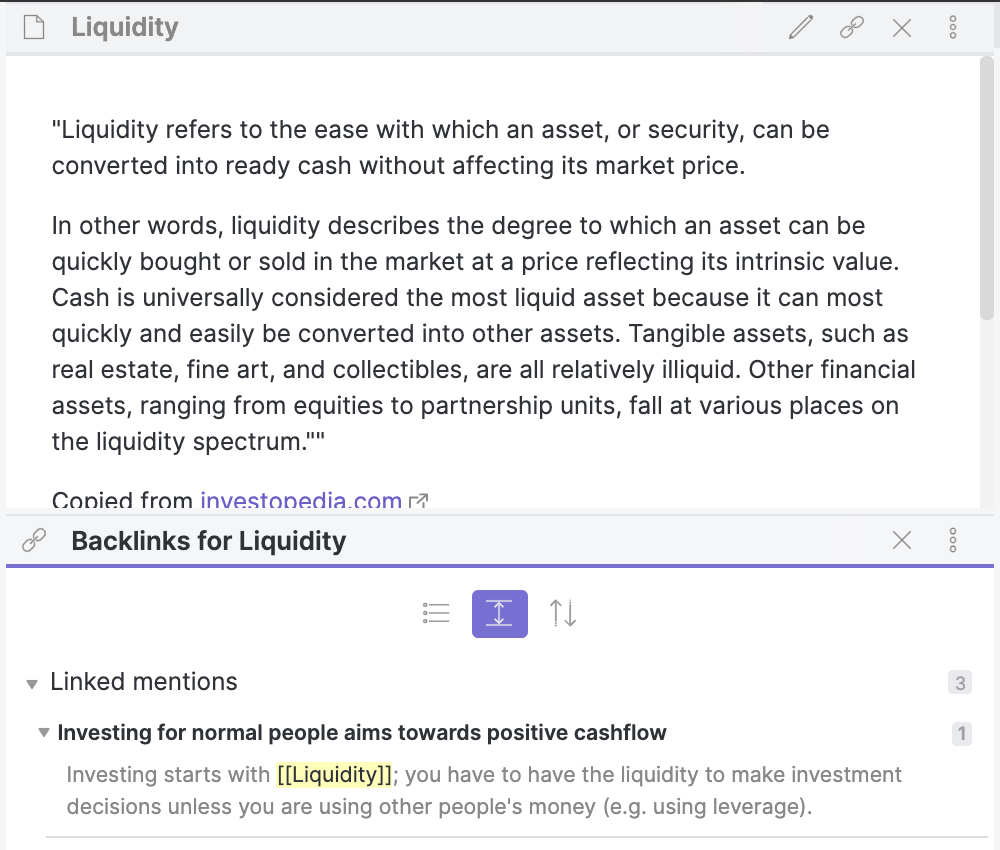 On top you see the zettel referenced in the first zettel with the forward link.
Below that the backlinks are listed:
I immediately see the fan-in of that zettel (3 other zettels are referring to it).
The context in which the forward link was place is shown for each backlink.
If I'm interested in the contexts in which the zettel on liquidity was found to be of interest, then I can follow the backlinks. Or I switch to a local graph of the zettels "in the vicinity of" liquidity.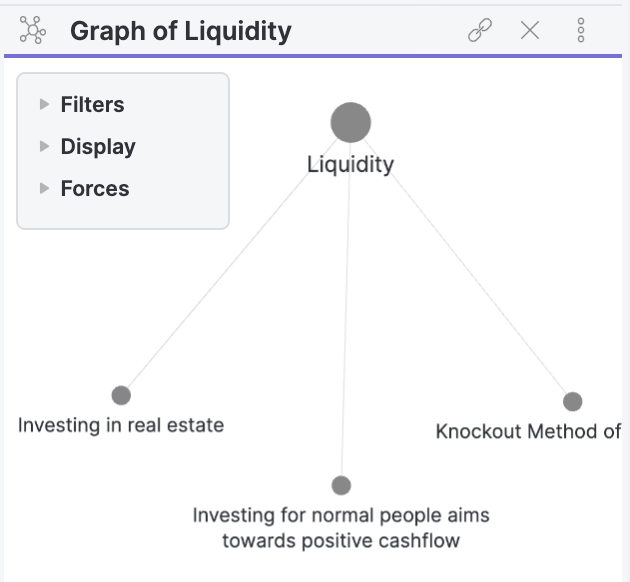 This gives me a better overview as long as there are not too many nodes in such a graph.
Bottom line for me: Backlinks are cheap. The get generated automatically. If you place forward links in a decent context backlinks will help you assess the references made to a zettel. This helps navigating through a Zettelkasten in all directions without effort. (And if you don't like backlinks, well, then just switch off the backlink list.)
Howdy, Stranger!
It looks like you're new here. If you want to get involved, click one of these buttons!
Quick Links
Categories