---
Paragraph Level Linking in The Archive
The Archive has paragraph-level linking and has since the beginning. Well, not specifically 'paragraph-level' but even better. In The Archive, you can link any place in one note to any place in another note. Hold on, and there is even more. That same link can be linked to even more places in more notes.
How is this done?
Type [[ then the shortcut ⌘U key combination, then type ]] and then highlight the string and copy it ⌘C. Then it's ready for pasting ⌘V anywhere it's appropriate.
I don't use this too much. 45 notes out of 1614 notes contain this type of link. Almost exclusively with structure notes.
I made a small Keyboard Maestro macro to handle the fiddliness of this.
Insert UID Link to Clipboard
Pictured below is a one-to-many linking example. I use the special denotation of ›[[UID]‹ to signify these types of links as they behave a bit differently than [[UID] links in The Archive. It gives me a heads up as to what to expect.
This particular note is part of a structure note built around a book. It is long, and only the referenced part is relevant to the link. The relevant link is highlighted in green in the lower right of the editor window.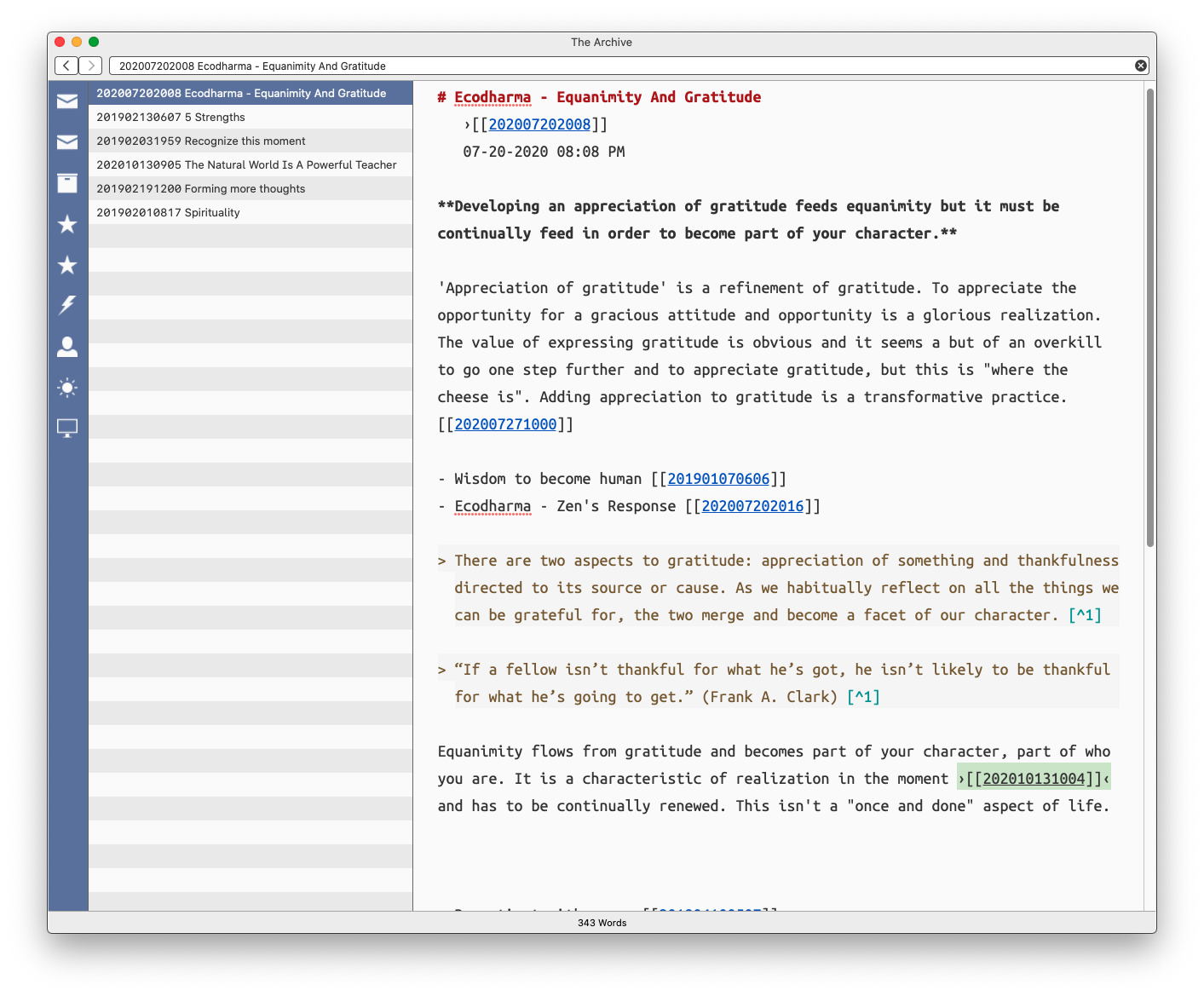 Will Simpson
I'm a zettelnant.
Research areas: Attention Horizon, Productive Procrastination, Dzogchen, Non-fiction Creative Writing
kestrelcreek.com
Howdy, Stranger!
It looks like you're new here. If you want to get involved, click one of these buttons!
Quick Links
Categories