---
Notes on the Raspberry Pi Zero W + Emacs + iPad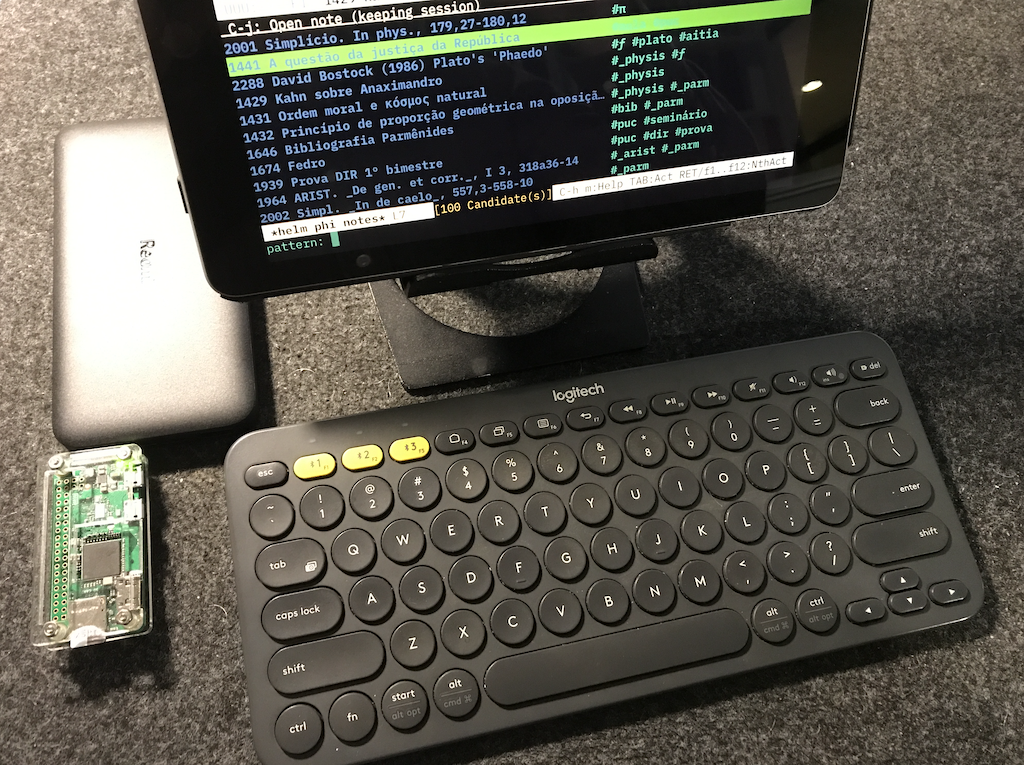 Emacs + phi-notes + Seafile + Tailscale + Blink.sh. Inspired by the possibility of getting back to work in coffee shops and libraries...
After some research, Seafile appeared to be the best choice for synchronizing notes, since I can't trust Dropbox anymore and want to keep everything hosted in servers I can control. It has the particular advantage of supporting WebDAV natively (thus it works with 1Writer) and being easy to set up.
I also did some tests with emacs running with a GUI using TigerVNC + Screens for iOS: the performance is better than expected, even when running at full Retina resolution. Terminal mode with Blink.sh provides a better general experience though.
I still didn't make BerryLan play nicely to configure the Wi-Fi through Bluetooth (I'm not sure if it is supposed to be compatible with Tailscale). Maybe writing a client/server BT application with Pythonista?
Post edited by brunoc on
Howdy, Stranger!
It looks like you're new here. If you want to get involved, click one of these buttons!
Quick Links
Categories