---
[REQUEST] Toggle "Highlight search terms in the editor" via menu bar
Move the Preference setting "Highlight search terms in the editor" to the menu bar. Like the Preference setting "Show image previews in editor." This will expose it to having a keyboard shortcut. This will make it quick to remove highlighting like this. In this example, I searched for I Need A Frogs Tongue (Don't ask.). This is probably a dramatic example, but I daily run into overzealous highlighting, or maybe I should say overzealous searching on my part.
I understand this is meant to be helpful, and sometimes it is. When it is, it is indispensable. When it's not, it is an eyesore making it hard to read the zettel.
Will the new MMD editor have this same behavior?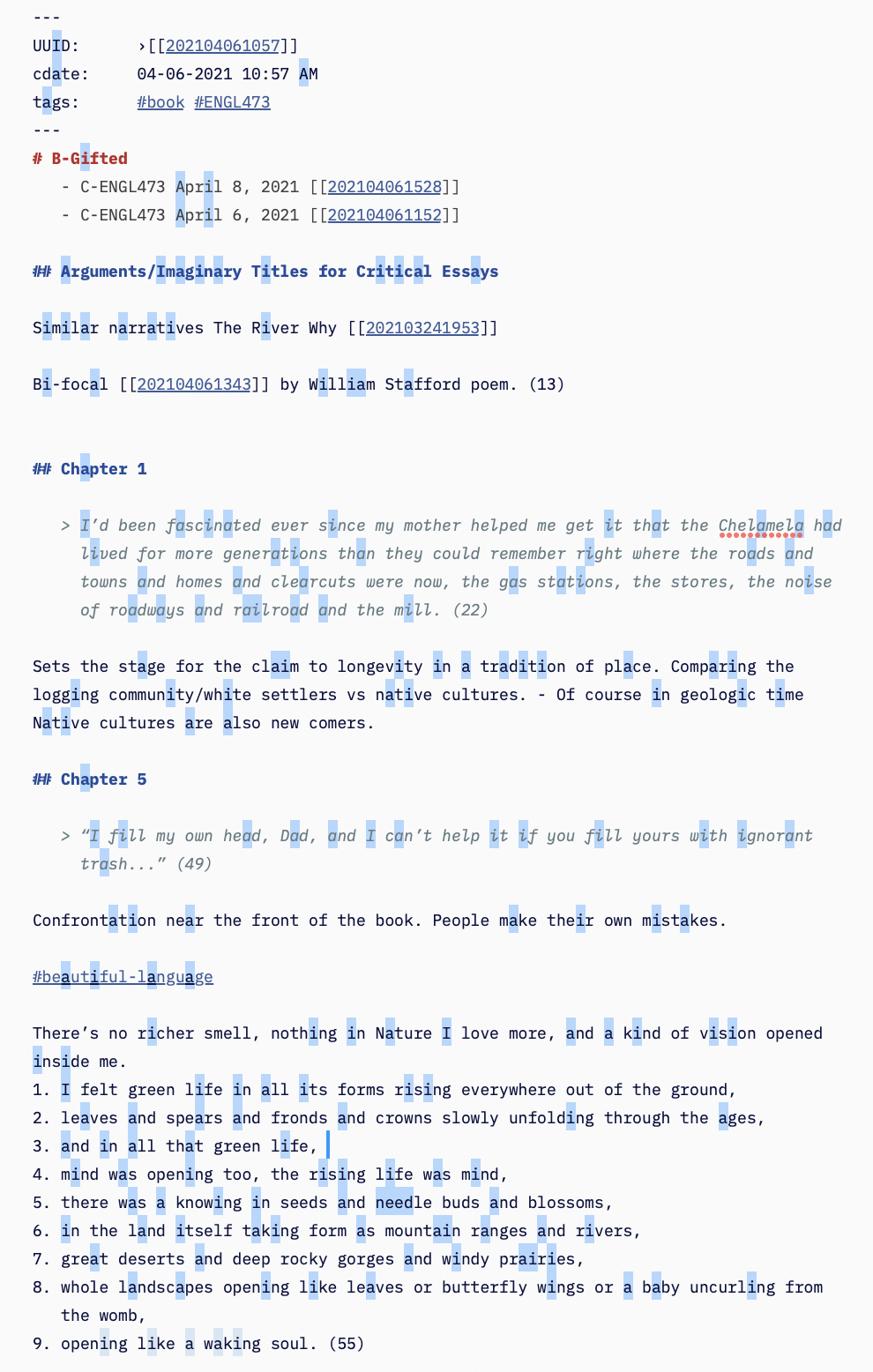 Post edited by ctietze on
Will Simpson
I must keep doing my best even though I'm a failure. My peak cognition is behind me. One day soon I will read my last book, write my last note, eat my last meal, and kiss my sweetie for the last time.
kestrelcreek.com
Howdy, Stranger!
It looks like you're new here. If you want to get involved, click one of these buttons!
Quick Links
Categories
In this Discussion