---
Best format to add context when linking to another Zettel?
Hi everyone!
Is this the best way to reference other Zettels? I know the question is subjective. Just looking for a clean way to say:
This idea links to zettel "B" and here's the ID and Title. Revisions welcome.
Zettel with Linked Zettel ID and Context: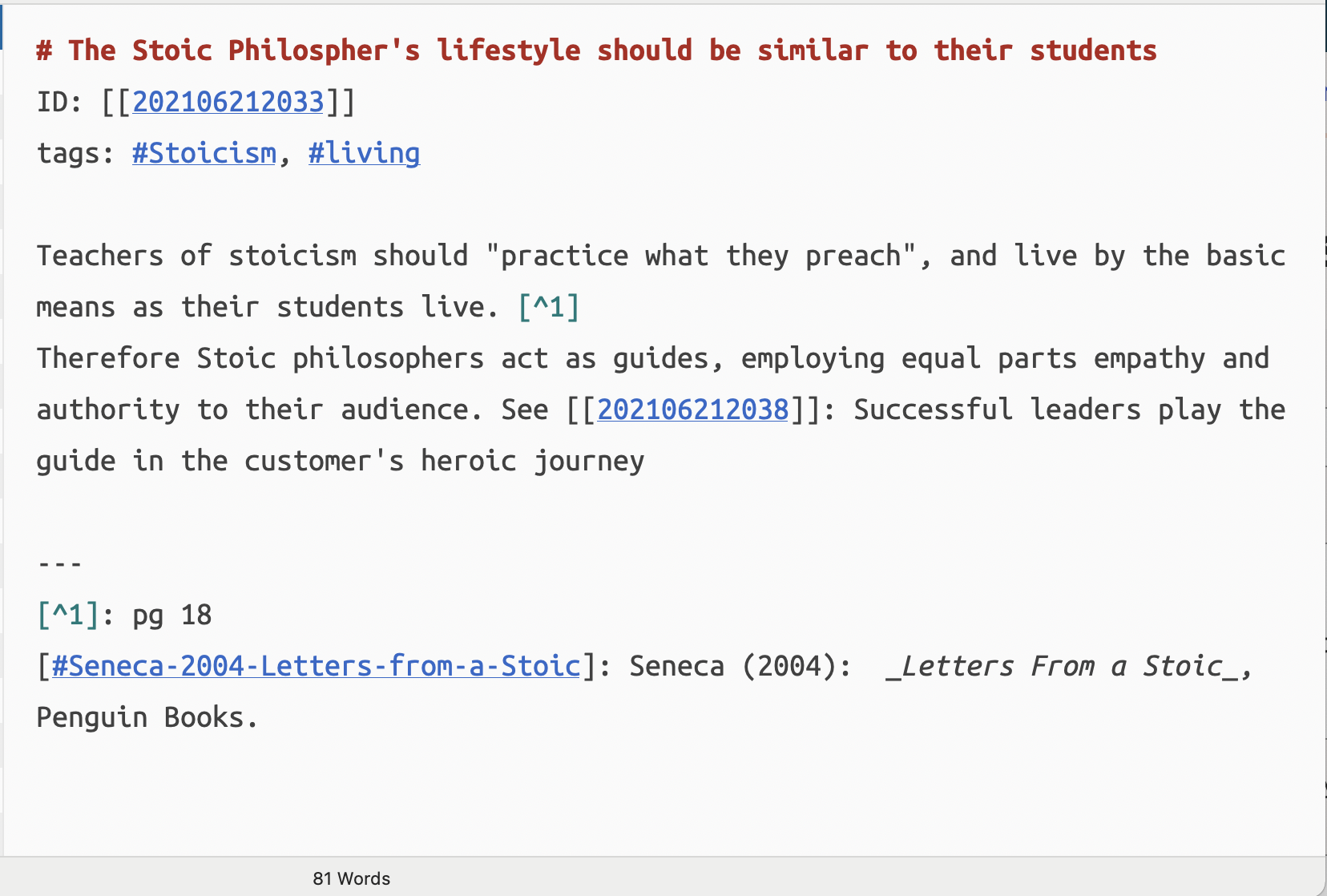 Contextual Zettel: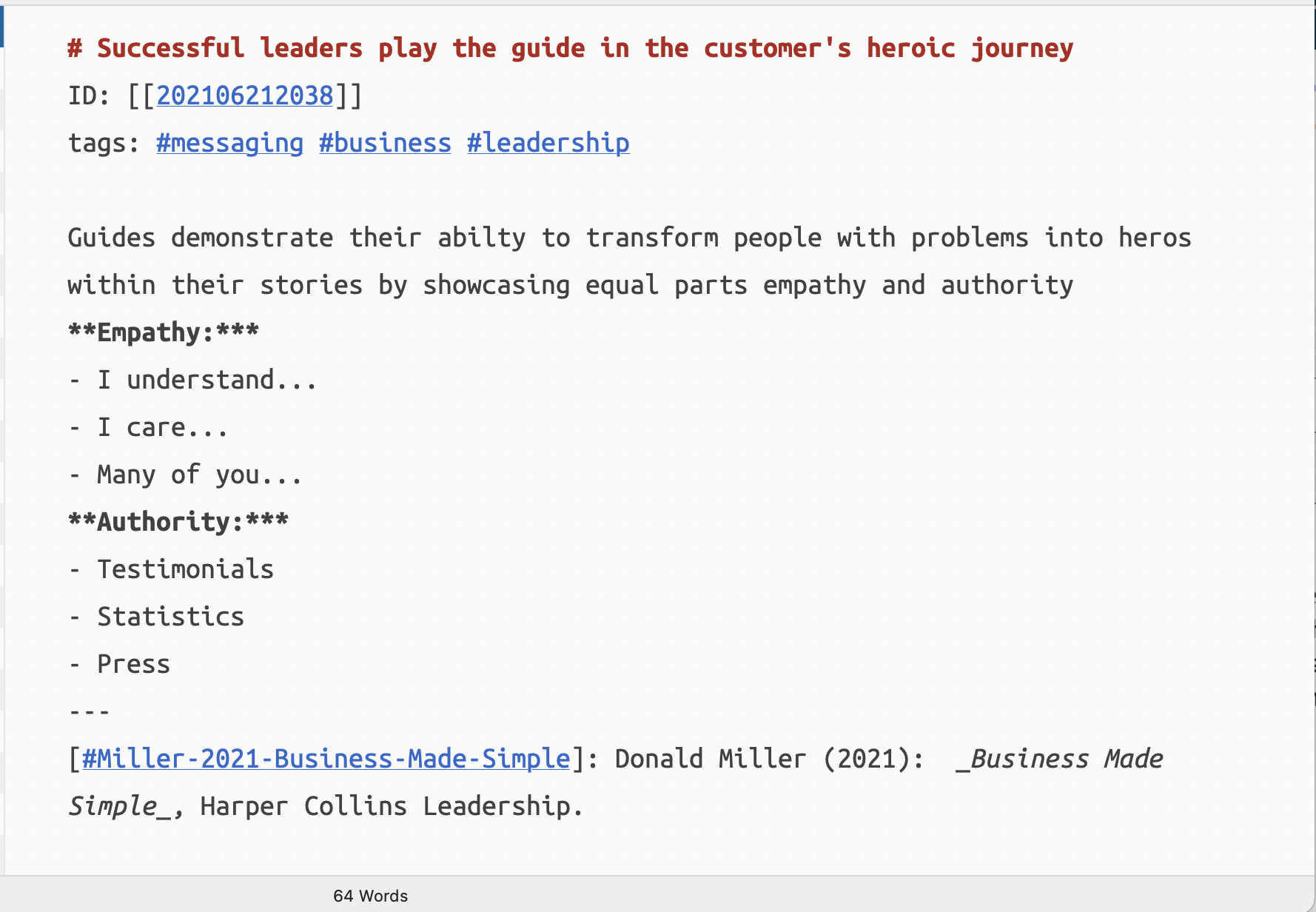 Thank you!
Charles
Howdy, Stranger!
It looks like you're new here. If you want to get involved, click one of these buttons!
Quick Links
Categories
In this Discussion