---
Announcing zkviz: Visualize Link Network Between Zettels
I have the pleasure to announce the release of zkviz. A tool to visualize the network of links between zettles. It produces interactive visualizations that highlight the "centrality" of each note. The GitHub repository has all the installation instructions. You can install zkviz from PyPI with pip install zkviz. The repository also includes a Keyboard Maestro macro that creates the visualization based on the notes currently selected in The Archive.
I hope a few people find it useful, and I look forward to your feedback.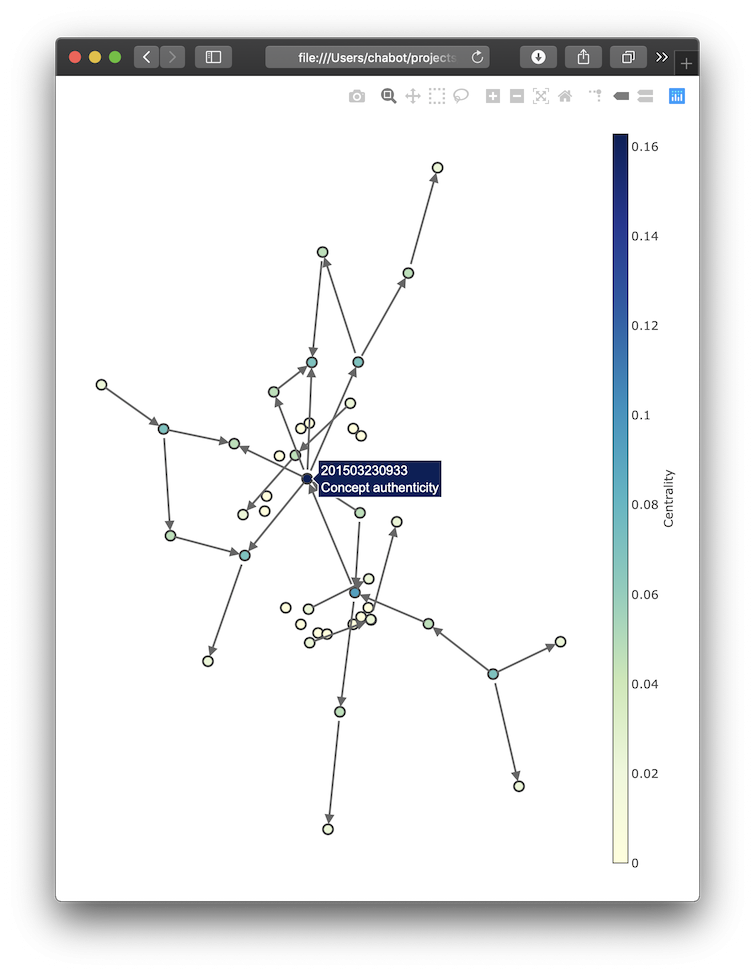 Howdy, Stranger!
It looks like you're new here. If you want to get involved, click one of these buttons!
Quick Links
Categories
In this Discussion