---
Grakn network visualization
Found this via @achamess's Google Group: http://grakn.ai/
At first glance, it looks like a pretty nice graph/visualization language (called "Graql"). But the "engine" can also deal with logical expressions (when X then Y) and infer information.
This is build for big data and genome analysis. But why shouldn't it produce some useful output when you feed it an analysis of your Zettelkasten?
I imagine this should work:
Traverse all notes;
collect all links ("forward" links) of the note and produce entity relations in Graql format;
produce a graph with Grakn.
You could vary the entity types and distinguish regular notes and structure notes to make the latter look different in the graph. You could also add all your tags to the graph, similar to the example below, as another entity (like "city") or as attributes (like "name"):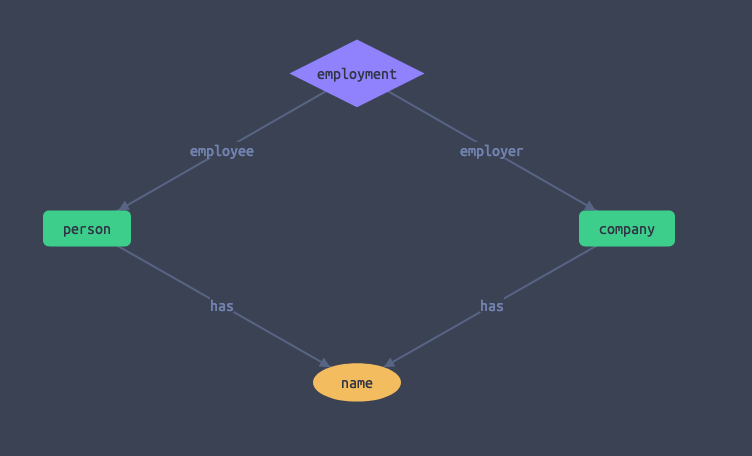 Maybe one can get fancy and add rules like "when a note is not connected to another note then it gets the "orphan" attribute". I bet you can do even more interesting things to group notes by similarity and proximity of tags, and see where one tag cluster crosses its boundaries and links to another cluster's note, or whatever.
Or maybe not!

I don't have a clue, yet, but since I cannot play with this for quite some time, I thought you folks might want to.
Howdy, Stranger!
It looks like you're new here. If you want to get involved, click one of these buttons!
Quick Links
Categories
In this Discussion