---
Zettel Composer: a tool for combining notes
Dear friends,
After about a year of personal experiments, I present you the "Zettel Composer", a script for combining Zettelkasten notes in a variety of situations: browsing annotations, publishing a book or a paper, assembling a handout for lectures or conferences etc.
Among the nice features, the ability to "watch" files for changes and Marked 2 preview: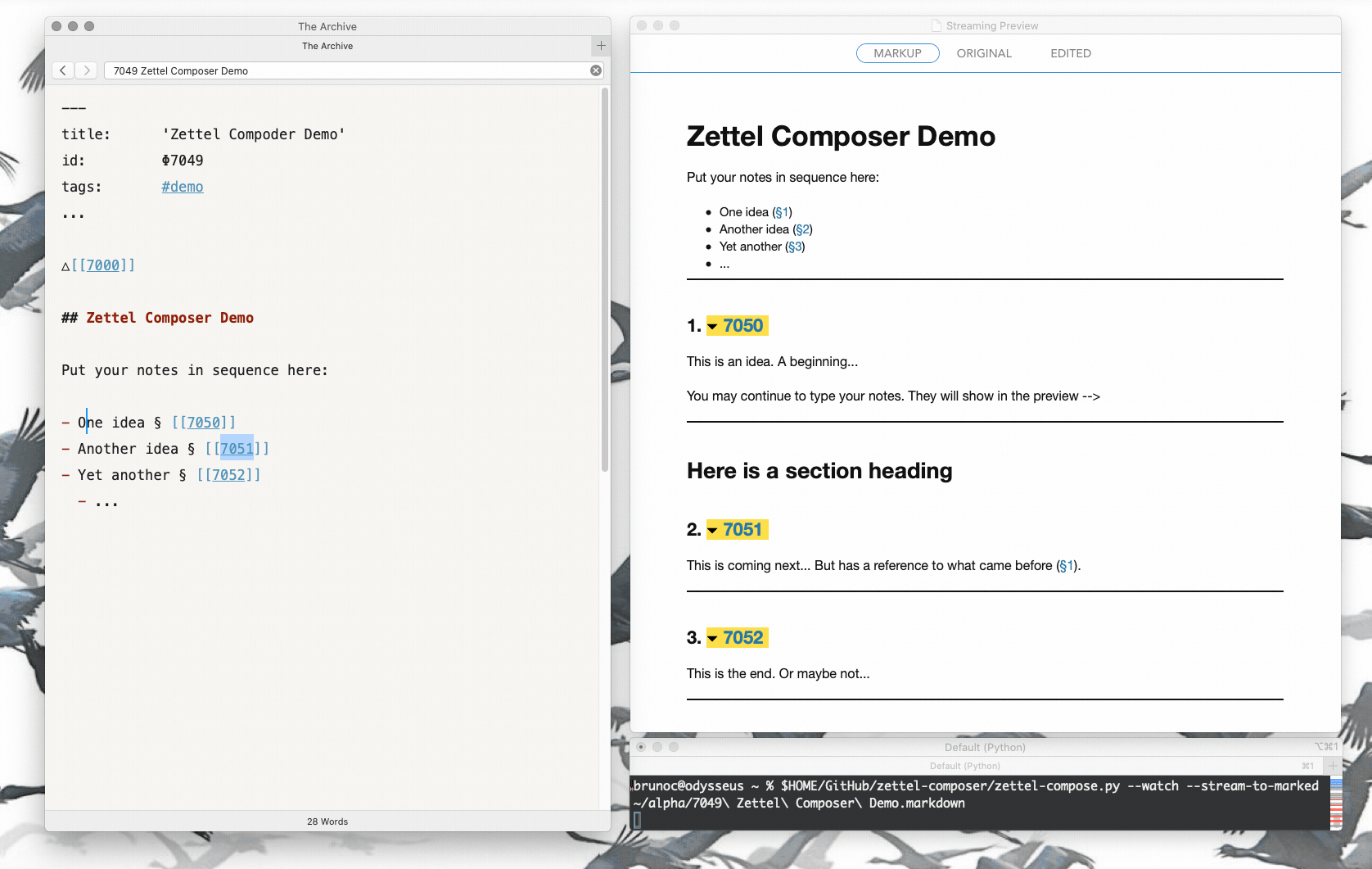 The experiments led me to extend the (already not universally accepted standard of) wiki link notation. This was mainly because, first, of the need to differentiate between "public" and "private" notes; and then to provide for some special behaviour depending on the different use-cases. I came to invent things like § [[1234]] to denote a "public" reference to a note to be printed; > [[1234]] for the insertion of notes containing quotes or fragments; > [[1234]] :: [[1235]] for parallel, bilingual texts. I tried my best to give appropriate documentation of these features in the project's README.
Please excuse the fact that the code is a bit messy. This is not only the result of a long process of back-and-forth experimentation but because this project was also the personal attempt to learn some Python of someone inexperienced with the language.
This project had some of its initial inspiration in books like this (V. Goldschmit's Le système stoïcien et l'idée de temps. Paris, 1953):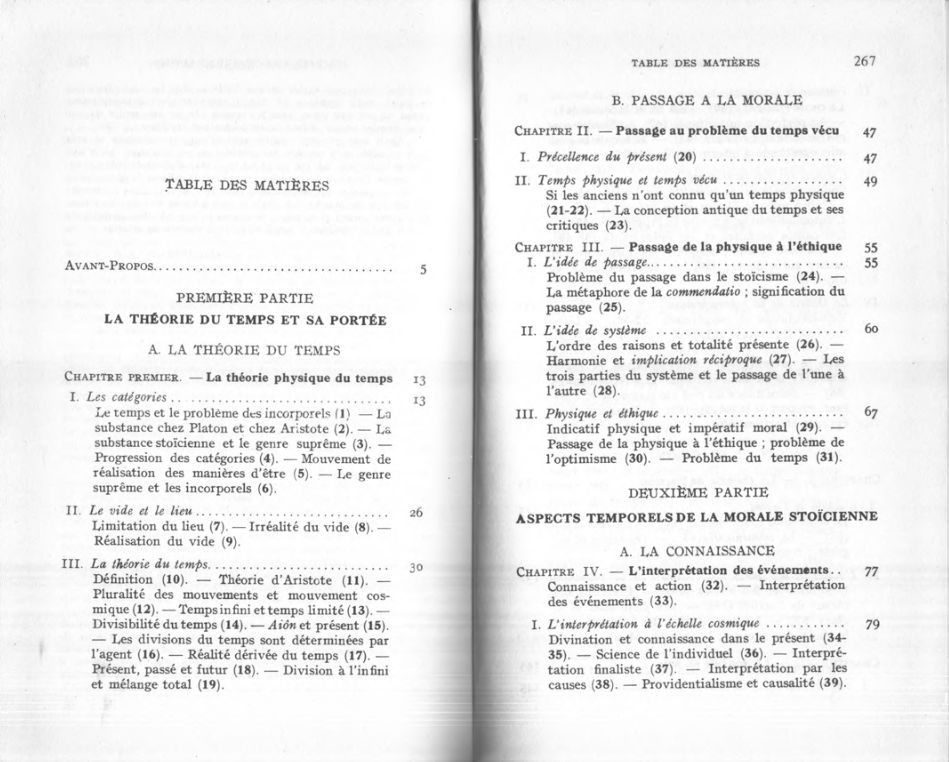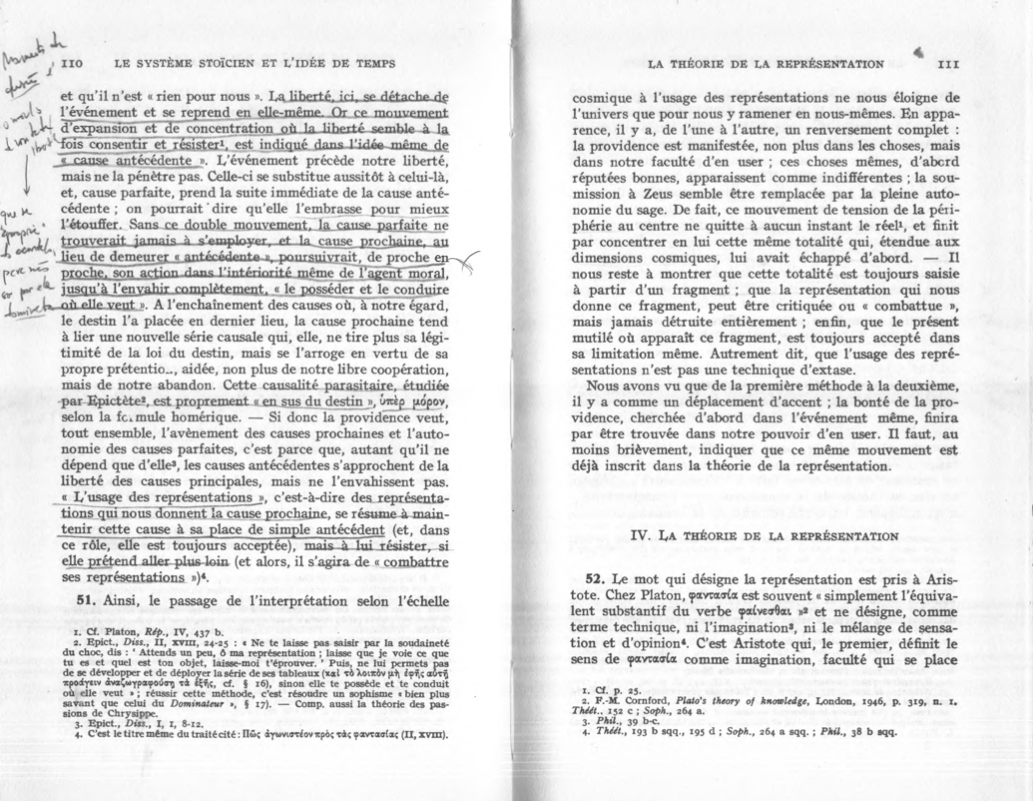 You may clone the project or copy the script from GitHub.
Howdy, Stranger!
It looks like you're new here. If you want to get involved, click one of these buttons!
Quick Links
Categories
In this Discussion