---
[BUG] Editor window not wrapping text (once layout breaks)
v1.7.4 (199)
When the editor window is less than the width specified in the preferences, the text does not wrap appropriately. The is no horizontal scroll bar in this condition. My mouse does horizontal scrolling so I can demo the problem easier.
This is a pain, especially in the two window mode on the laptop. I looked to see is if I could find where to turn on and off wrapping but no luck. Maybe I've missed this setting.
Not a problem in Version 1.7.3 (197)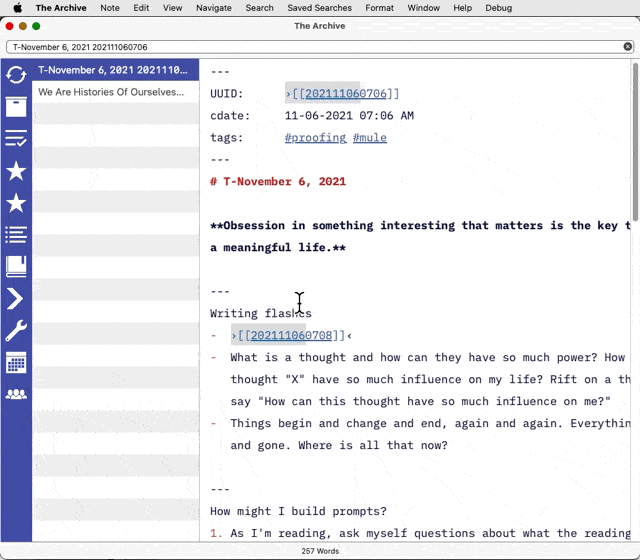 Post edited by ctietze on
Will Simpson
I'm a futzing, second-guessing, backtracking, compulsive oversharing, ZK-maniac, in other words, your typical zettelnant.
Research areas: Attention Horizon, Productive Procrastination, Dzogchen, Non-fiction Creative Writing, Cognitive Workload, Python, Data Science
kestrelcreek.com
Howdy, Stranger!
It looks like you're new here. If you want to get involved, click one of these buttons!
Quick Links
Categories