---
Blockquote Citation Convention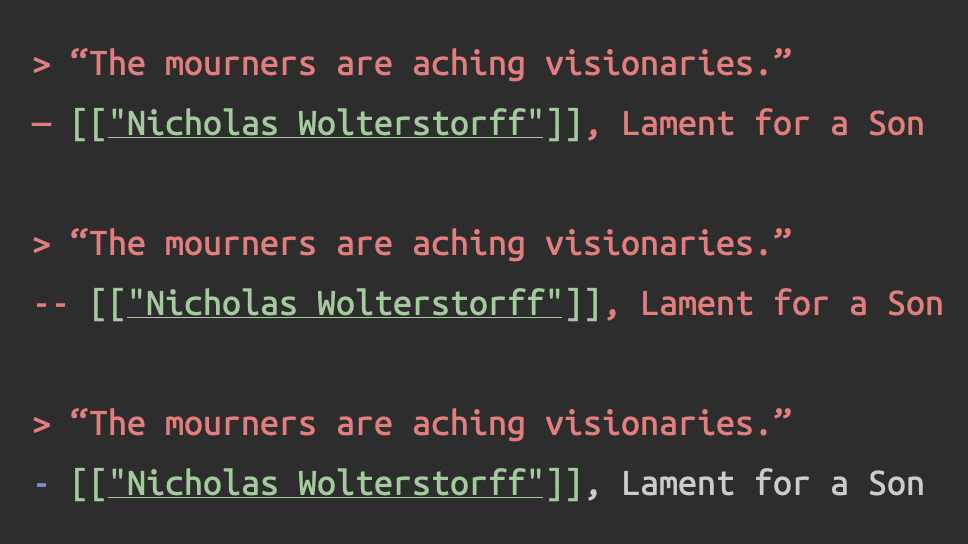 It appears that the parser sees em-dashes and double-hyphens immediately following a block quote as part of the quote, while single-hyphens are considered a separate line.
Will that be a lasting convention? I can't seem to find any documentation on this, but would like to take advantage of the convention if so.
Howdy, Stranger!
It looks like you're new here. If you want to get involved, click one of these buttons!
Quick Links
Categories
In this Discussion