---
One file Zettelkasten
Seeing @sfast 's concept of the one file Zettelkasten in another post, I decided to try it out.
I don't know if he's elaborated on this already, but my hunch is that "if you can do it in a single file, then it means that you (more or less) understand the principles."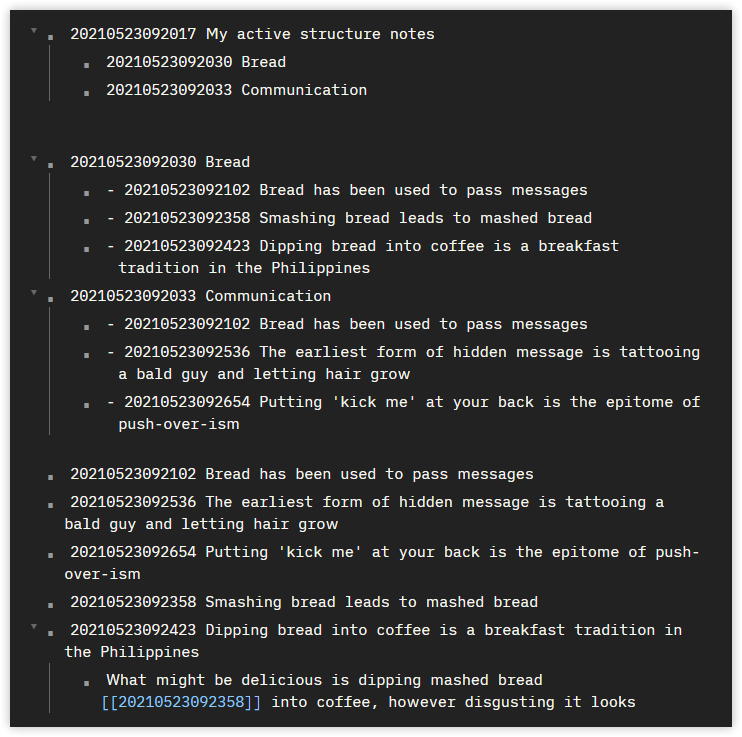 Would this be considered a good example of the one-file Zettelkasten?
Anyway, looking forward to the online course!
---
Seeing that these notes don't have tags makes me wonder:
How crucial is tagging if you do link to notes heavily? Do you think a lack of tags would somehow hinder your knowledge work? I suspect that it's not that crucial, but may be useful for finding unexpected connections — and lastly, that I might be wrong. What are your thoughts?
---
P.S. Dipping bread into coffee or hot chocolate makes it really delicious
Howdy, Stranger!
It looks like you're new here. If you want to get involved, click one of these buttons!
Quick Links
Categories