---
Created a macOS Navbar plugin for Zettelkasten purpose & Greetings
Hello everyone,
Recently I was playing with xbar for Mac and I immediately saw the benefits I could have with this app.
For context, xbar is an app that allow you to add some extra content (plugins) to your navbar (and you can create your own plugins).
I created 3 plugins, one for ynab, one for my config files and one for my Zettelkasten.
https://github.com/danymat/personal-xbar-plugins
The Zettelkasten plugin (called vault_counter) allows you to see the number of markdown notes in your folder. It allows you to see all your TODOS created in your file.
The syntax myst be:
%%TODO: some todo%%
If you use an other commenting delimiter instead of %, tell me so that I can update my plugin.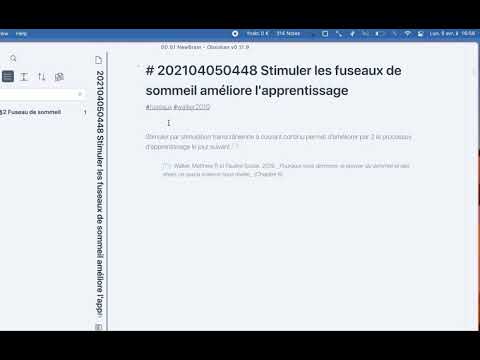 This is my first post in this forum, I wanted to have a first post contributing to the community.
I'm currently in a cyber security engineering school in France, and I started the ZK 2 month ago. In my ZK have contents about sleep, geopolitics, magic, Zettelkasten, Data anonymisation and philosophy with about 300 notes. I look forward to watching the online course, and to be part of this great community who values the exchange of information in an elegant approach.
Bien cordialement!
Howdy, Stranger!
It looks like you're new here. If you want to get involved, click one of these buttons!
Quick Links
Categories