---
Generating a timeline view of a zettelkasten
I was missing a timeline view of my zettel files. I'm not naming them with a timestamp, because Obsidian allows me to easily link with any kind of filename. But also if my files were named with a timestamp there would be information missing, e.g. what was my activity on certain days?
So I came up with a small tool to improve the situation regardless of the tool you're using for your zettelkasten, as long as you're storing your zettels as Markdown .md files. Here's how the output looks: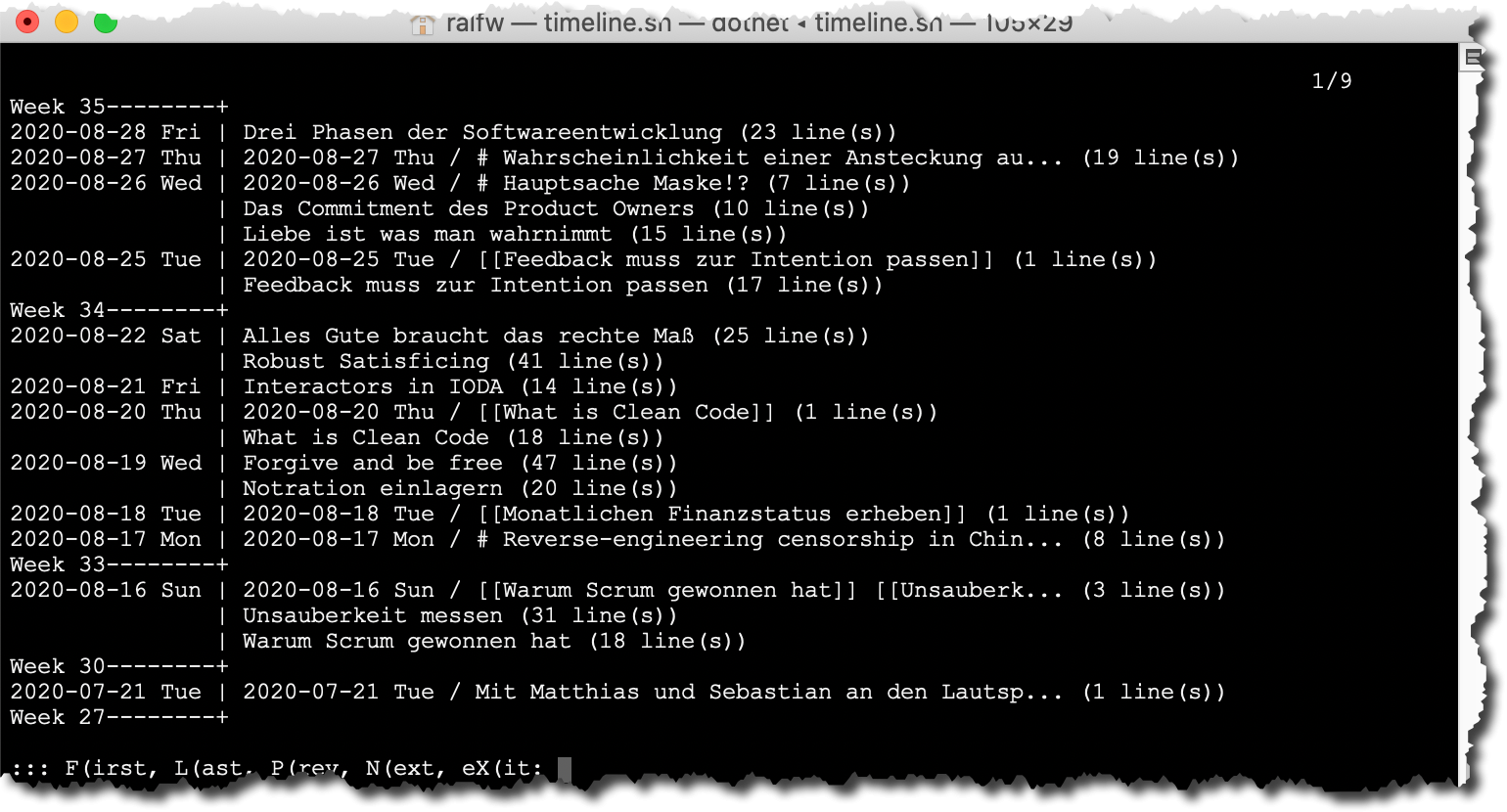 If you like, download the latest release of Markdown File Timeline (mft) from its GitHub repository.
It's a .NET Core application. To run it follow the installation instructions in the readme.md file.
You can page through all note files listed in reverse chronological order in a week/day/file hierarchy. If a filename is not very informative, then an excerpt of the file content is shown in addition.
Enjoy!
PS: As you can see, in my file hierarchy I have daily notes (with a date as the filename) and "real zettel", which have a more informative filename. They are separated into different directories. But this hierarchy is discarded in the timeline view where I'm interested in "When did I work on what?" regardless of location/kind.
Howdy, Stranger!
It looks like you're new here. If you want to get involved, click one of these buttons!
Quick Links
Categories