---
Questions about Unique ID's and Titles...
Hello, fellow users of The Archive!
Thanks in advance for your valuable input.
Right now I am recording my first notes from books I've read.
Is there a way to automate the Zettel's unique ID and Header so they each contain the Zettel's ID number and title? I see examples of this on the ZettelKAsten website.
Right now, I am manually adding the Zettel's title in the unique ID list, and adding the Unique ID number to the Zettel's header. It's taking forever.


Please see the photo for reference.
Thanks again for your advice.
Charles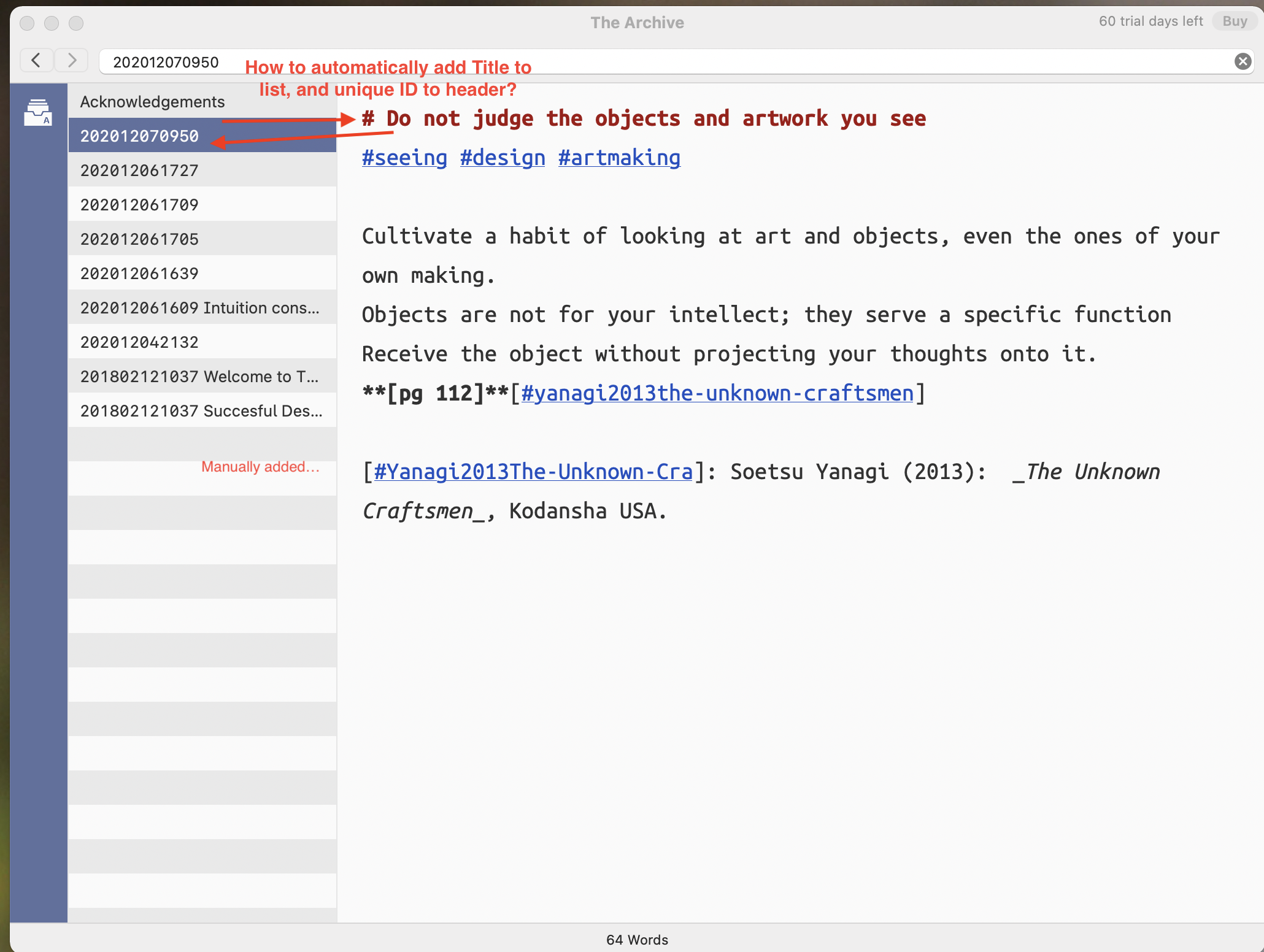 Howdy, Stranger!
It looks like you're new here. If you want to get involved, click one of these buttons!
Quick Links
Categories
In this Discussion