---
Change list selection color if not selected?
One thing I like about Apple Notes is that it makes it SUPER clear if I'm navigating a note itself or navigating a list. See images. If the note title is yellow, I know I'm navigating the list. If it's not, I know I'm in the note itself.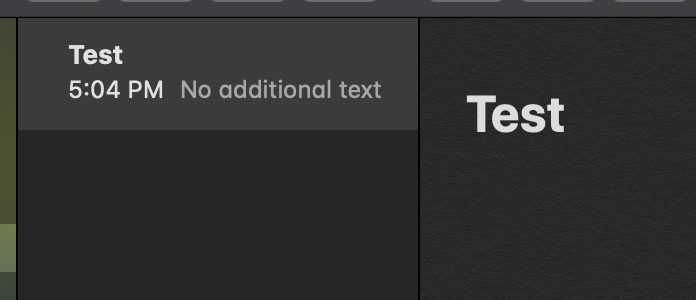 With The Archive, I find myself typing and executing macros THINKING I'm inside a note when I'm actually just in the list, and vice versa.
Is this possible to change? Right now the note selection looks exactly the same whether I'm in the note or in the list.
Thanks for the cool update today!
Howdy, Stranger!
It looks like you're new here. If you want to get involved, click one of these buttons!
Quick Links
Categories