---
In news around the web
Driving to town yesterday daydreaming about my todo list and I was startled back to the reality when at the 56:20 minute mark of The Mac Power Users podcast, Brett Terpstra, starts talking about Markdown and the virtues of plain text when he casually mentions how awesome The Archive app is because it is one of few that has implemented the streaming preview feature of Marked2. How cool is that? I can tell you it is really cool and The Archive's integration with Mark2 works great.
Thanks, @ctietze.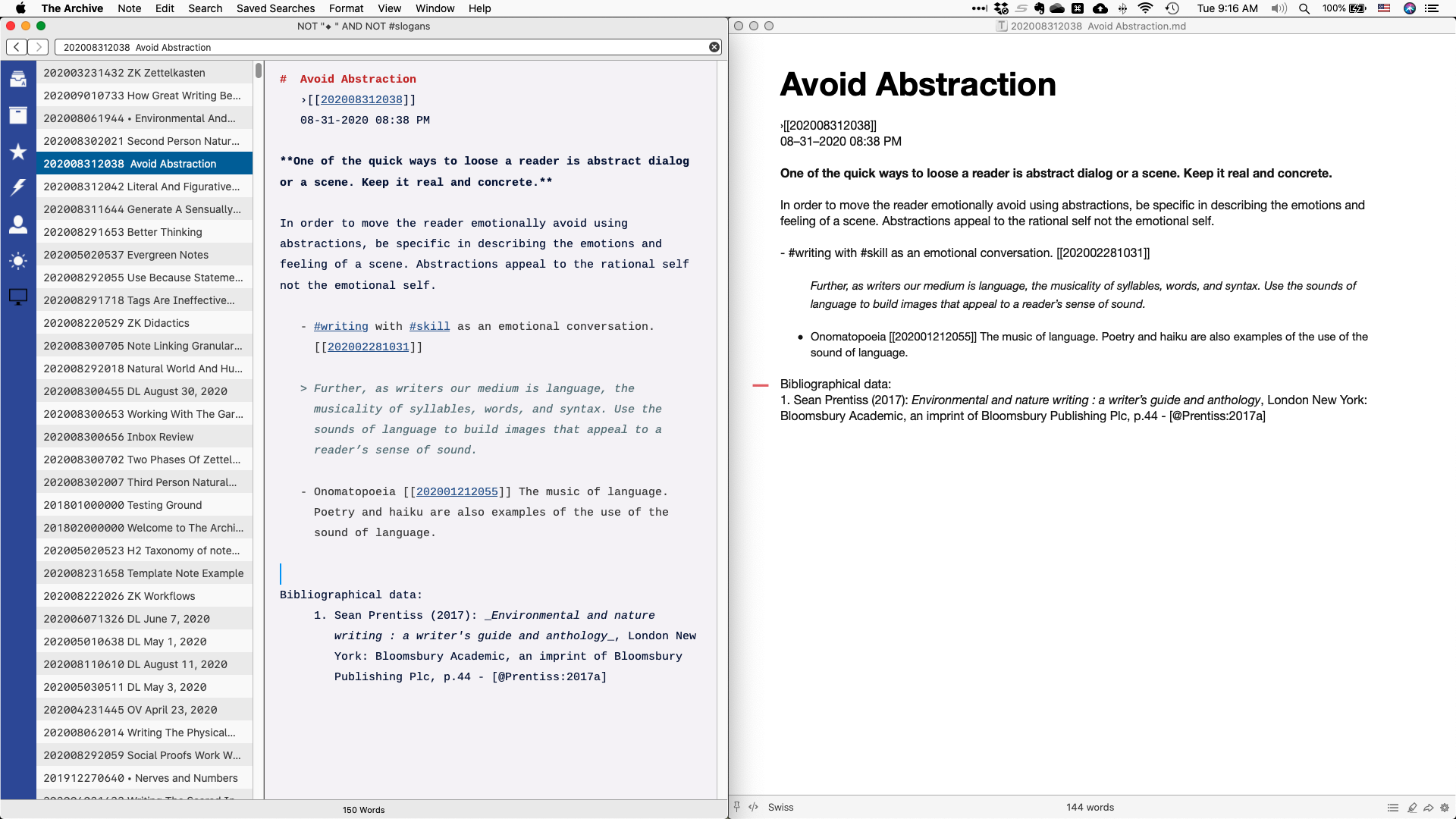 Will Simpson
I'm a zettelnant.
Research areas: Attention Horizon, Productive Procrastination, Dzogchen, Non-fiction Creative Writing
kestrelcreek.com
Howdy, Stranger!
It looks like you're new here. If you want to get involved, click one of these buttons!
Quick Links
Categories