---
Feeling a bit scattered
I have been keeping a Zettelkasten consistently for about two months, so I know that I am in the very early stages. But, I have been feeling a little scattered recently, feeling like notes are getting lost or that I am not absorbing the information as I would like. This scattered feeling is primarily prevalent when I am linking new notes to existing ones.
My workflow is evolving, and before embarking on this Zettelkasten adventure, I had never used a knowledge processing system. I would just read, make notes in the book, and move on. But, I am wanting to take my learning to the next level and start to synthesize the concepts and ideas I am engaging. So I have been taking notes while reading, and then after reading, I go back through them and process them into The Archive.
My question is, is this scattered and overwhelming feeling usual?
I am including an example of my Zettelkasten for any advice on improving. As I am sure it is apparent, I have been going through the forum quite regularly when I have problems and using different techniques posted by the community.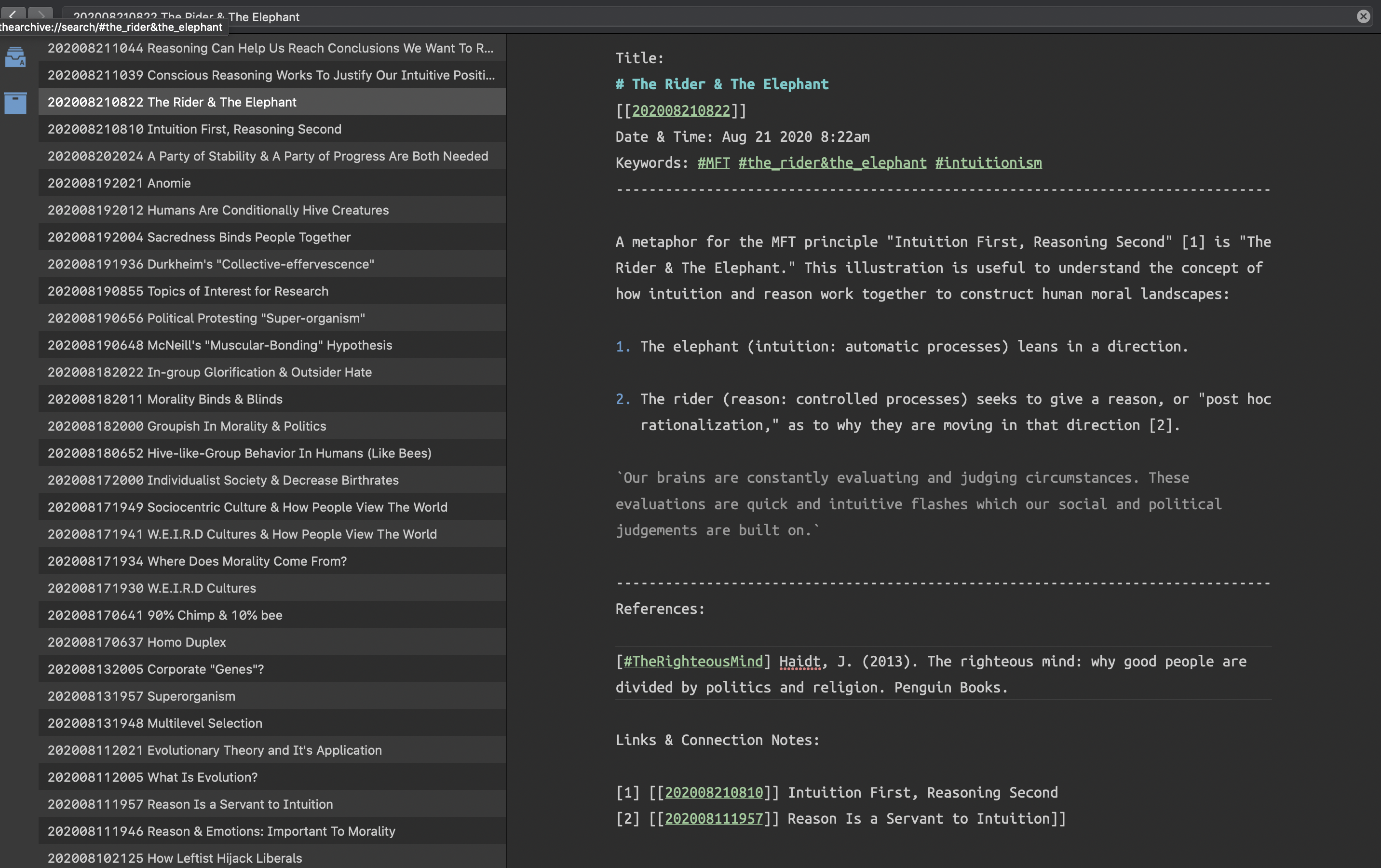 I know that the Zettelkasten is personal and that each person has their approach, but I am open to any suggestions.
Howdy, Stranger!
It looks like you're new here. If you want to get involved, click one of these buttons!
Quick Links
Categories
In this Discussion