---
Poor Man's Roam-Style Contextual Backlinks (Keyboard Maestro)
When this script is triggered, it creates a new note with all paragraphs that contain the search term, with a link to original document. It's very helpful when I'm trying to get a quick overview of what I've said about a topic.
Probably easier to see a visual. So this query (in the KM Marco):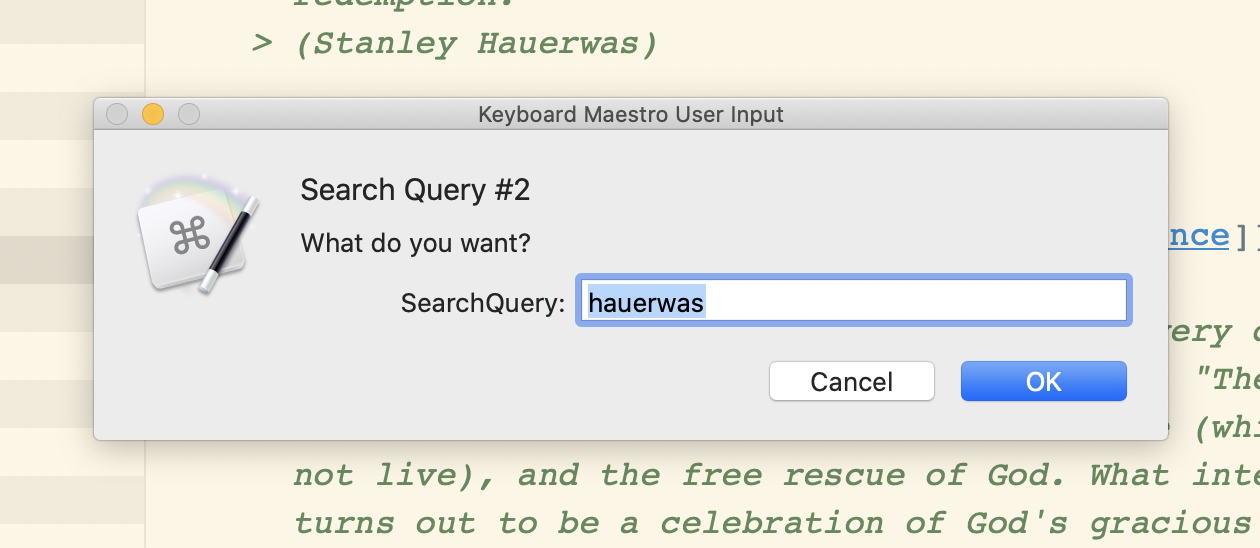 Produces this file: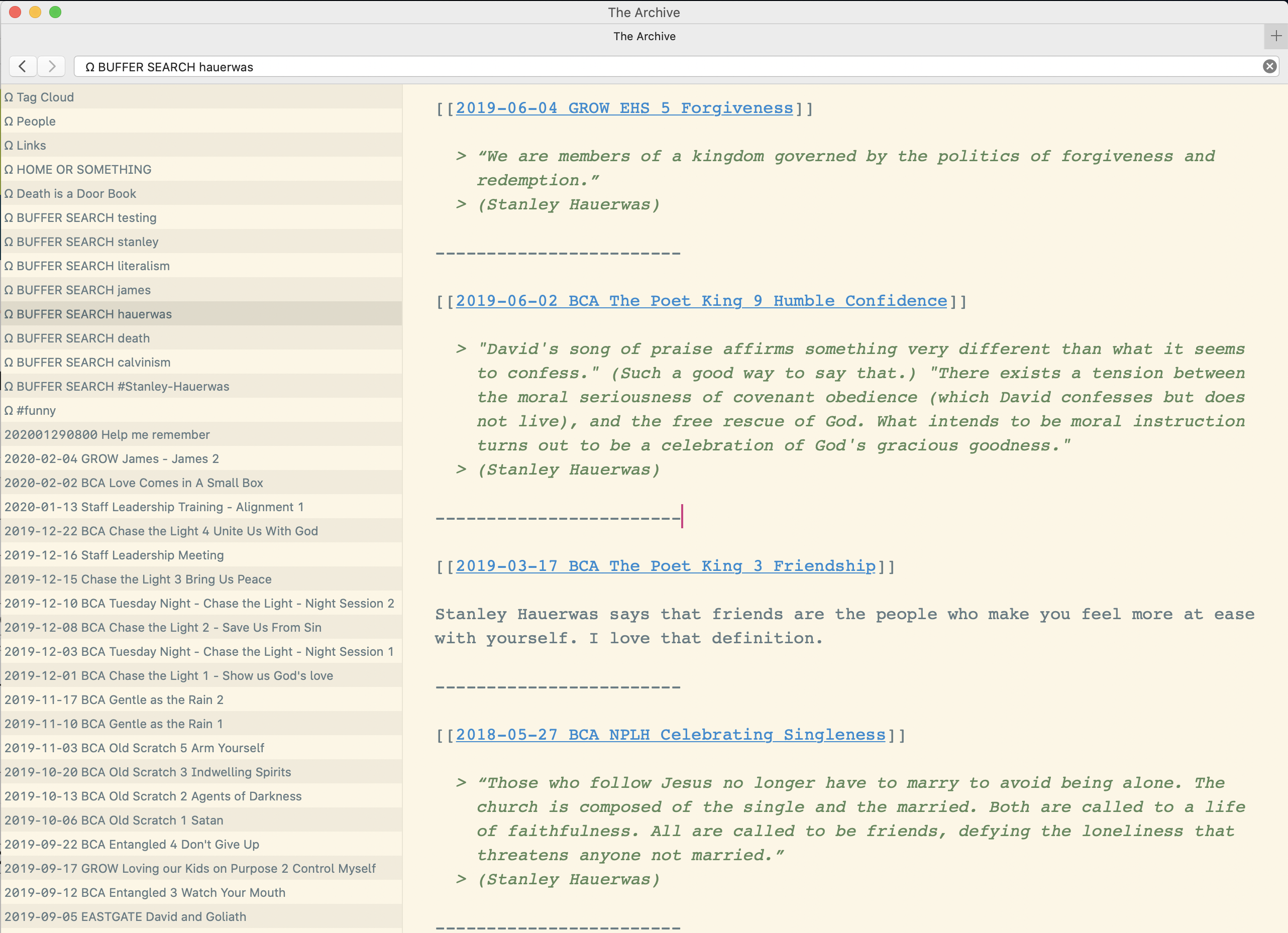 Here's the macro: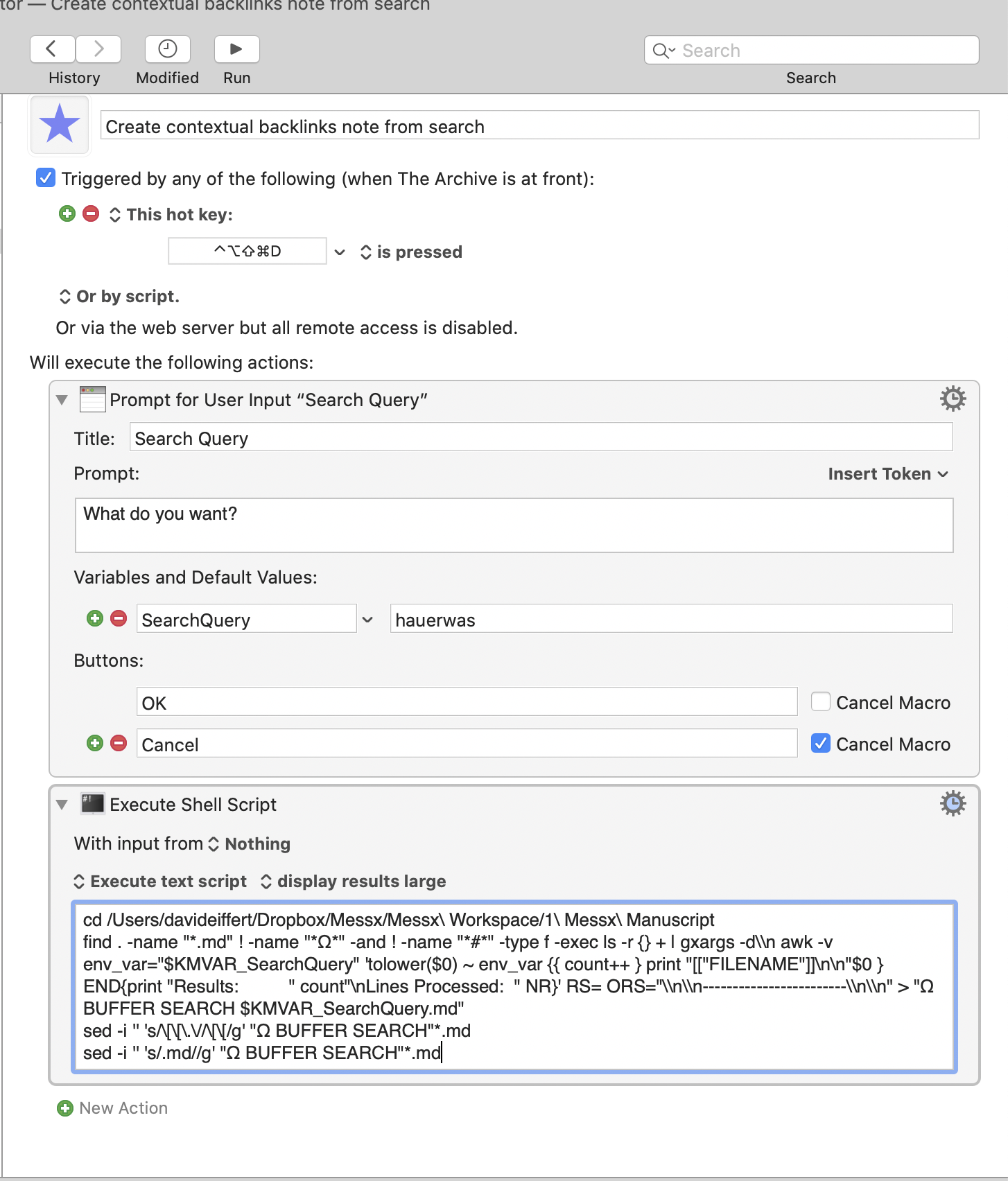 ---
You of course need to update the path to your Zettelkasten Notes Folder.
Hope it's helpful to somebody.
Howdy, Stranger!
It looks like you're new here. If you want to get involved, click one of these buttons!
Quick Links
Categories