---
Moving on
I've decided to move my zettelkasten from The Archive to Notion.
My reasons:
Notion supports Markdown with hi fidelity rendering (eg code with syntax highlighting).
Notion supports not only media of all sorts but also tables (even linked ones) with different views.
Notion is available on all devices.
Notion allows for "nested zettel".
Notion allows for adding meta data.
Notion allows for filtering.
Although Notion stores zettel in the cloud in some database I retain full control because I can export my zettelkasten at any time to simple .MD files.
Sure, there are also drawbacks, e.g.
Notion requires me (more or less) to be online when working with my zettelkasten.
Notion is quite slow on an iPhone.
Notion is subscription based.
But I've decided that the cons are less important than the pros: much richer zettel with all the media I want embedded in them. I want to remember a video, a song, a web page, an image? I can include everything right there in my zettel. An since Notion has become one of my core tools I'm happy to pay for it.
The Archive was a good tool to start with. Simple functionality, no frills to get me going and develop patterns. But now I need to move on...
Some impressions from my zettelkasten in Notion:
Zettels displayed as little cards. That way it's easier for me to spot a zettel while browsing because my eye can detect features I remember: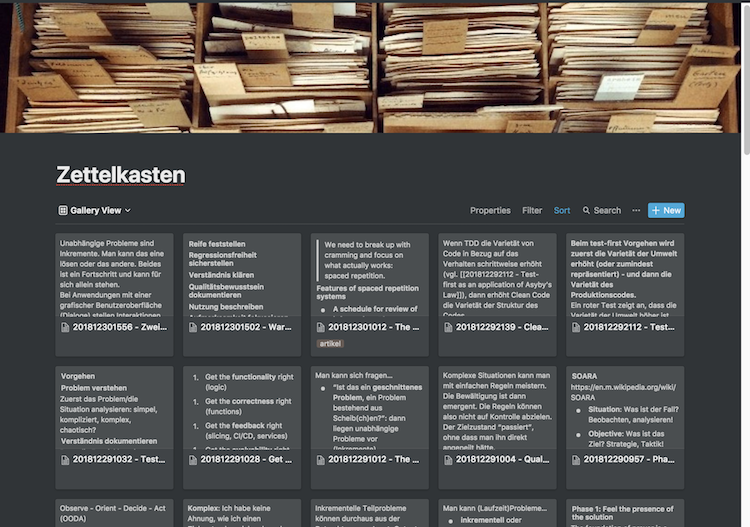 This is especially useful for zettels with images in them: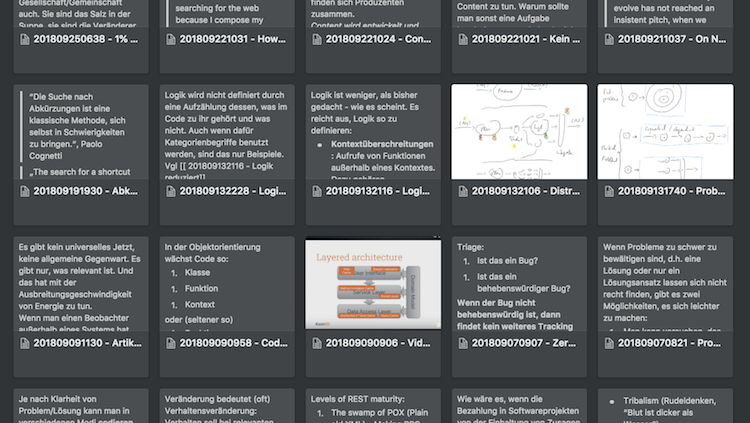 A zettel showing more than just Markdown characters although it was created from my old Markdown file: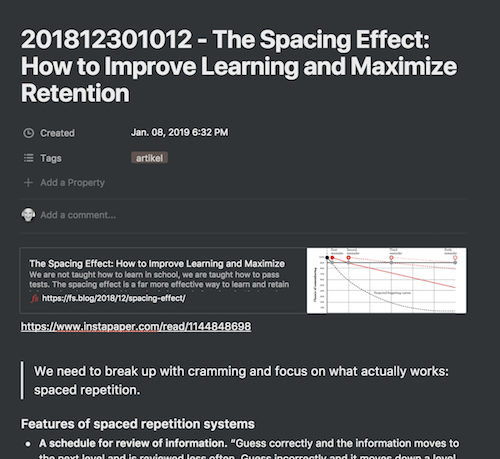 An alternative view of the zettelkasten. This is handy when I want to see the whole title at a glance.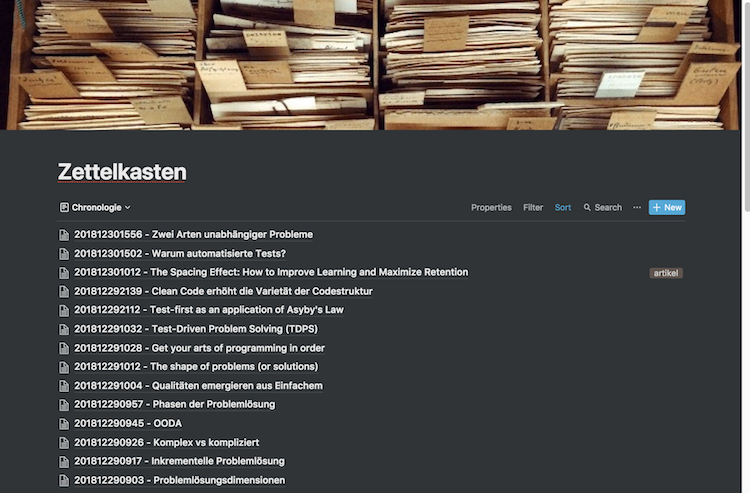 An alternative way to collect quotes (or other material pertaining to a zettel). Instead of Markdown quotes with > I'm using an inline table (which also can have different views). Zettel are not limited to unstructured text: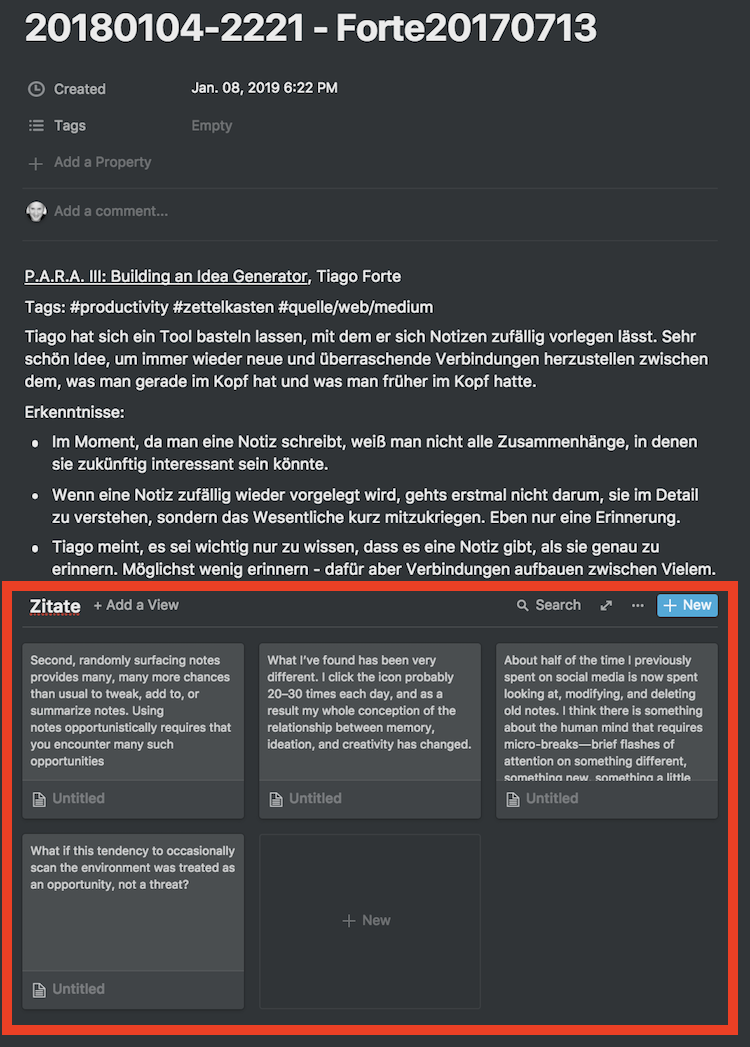 Howdy, Stranger!
It looks like you're new here. If you want to get involved, click one of these buttons!
Quick Links
Categories