---
Hello and THANK YOU
David here. I am a church pastor from New Mexico.
I have spent the last 2 weeks completely obsessed with the concept of a Zettelkasten and how it applies to my work in bible study and preaching. I've read most of the past blog posts and watched all the youtube videos. Both are excellent.
I have spent a fair amount of time converting my plain text note archive previously kept in DevonThink (comprised of points, illustrations, stories, and quotes) into the Zettelkasten format. I am LOVING direct links.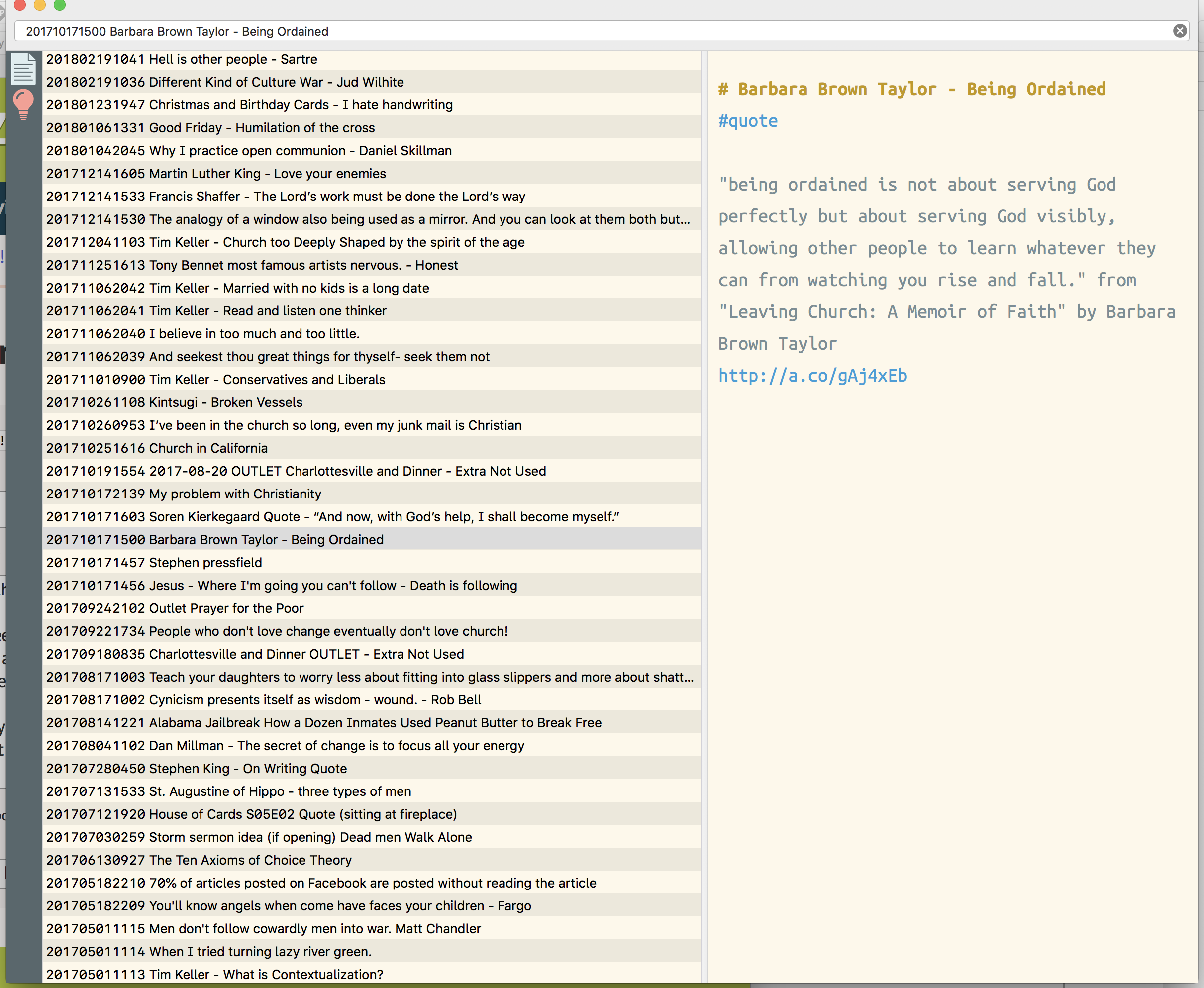 Just wanted to express my gratitude to Christian and Sasha for all their hard work. I am incredibly grateful for all the time you've put into this project and I look forward to being a part of the community.
Howdy, Stranger!
It looks like you're new here. If you want to get involved, click one of these buttons!
Quick Links
Categories
In this Discussion