---
Questions to ask your Zettelkasten?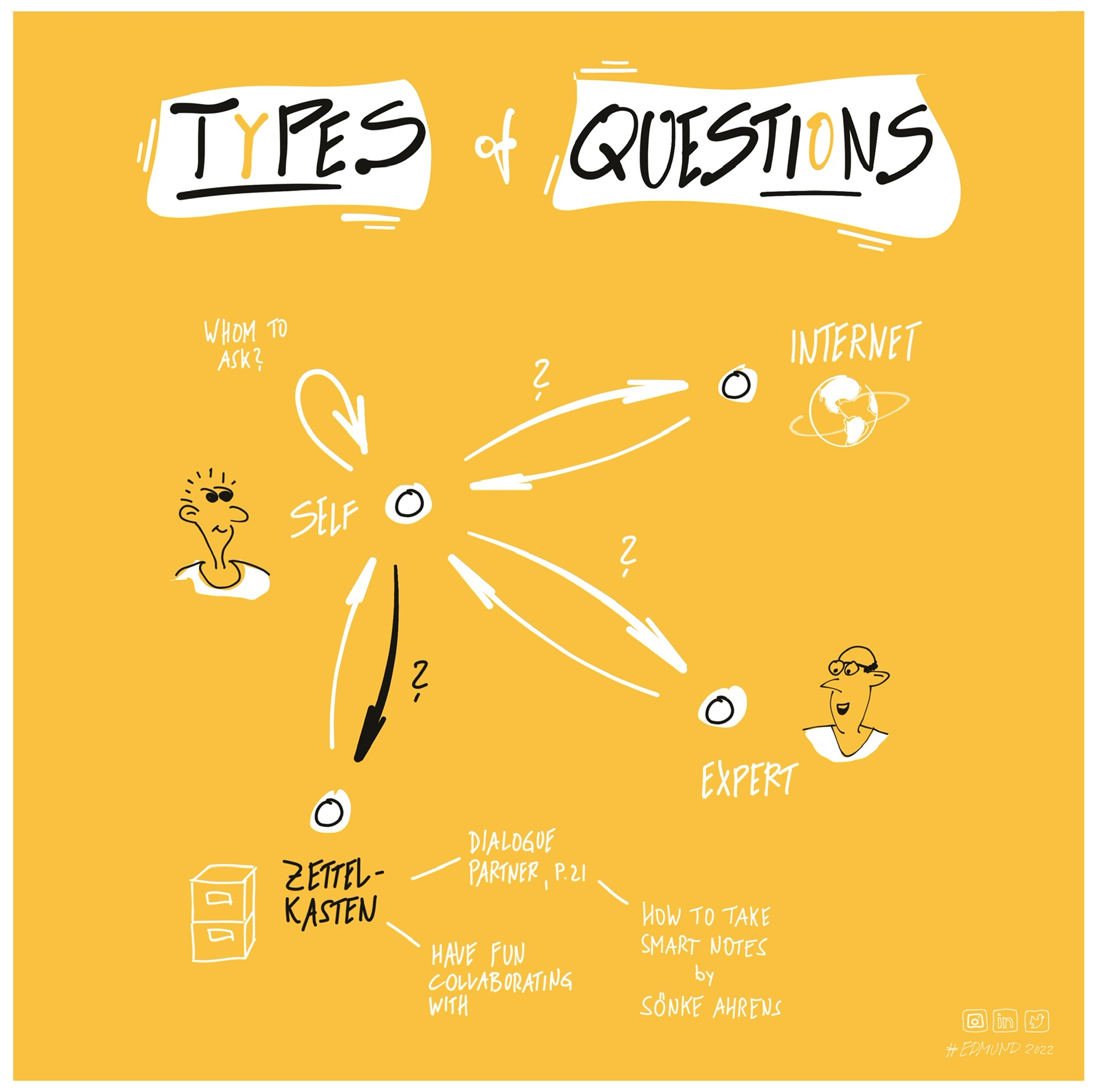 Asking questions is always a good choice to increase our knowledge. Now we have Zettelkasten as one of our preferred dialogue partners. And it is fun collaborating with.
What about your personal experiences? What are your best questions to Zettelkasten for starting a conversation?
Edmund Gröpl
Writing is your voice. Make it easy to listen.
Howdy, Stranger!
It looks like you're new here. If you want to get involved, click one of these buttons!
Quick Links
Categories