---
Rene's Sublimeless Zettelkasten
Hi,
The latest discussions about the SublimeText package got me thinking. Are there other Mac+Windows+Linux shoulders to stand on?
What if installing SublimeText itself, installing & configuring packages, installing the Silver Searcher, using the command palette, etc, is a bit too much for non-SublimeText-users?
Can it be done without the sublime dependency?
So I started an experiment.... An intensive experiment

.
Introducing.... the sublime-less but nonetheless non-less sublime Zettelkasten - Sublimeless_ZK

!
Runs on:
It is even more open-source than Sublime_ZK, because it doesn't need a closed-source app to run it

!
It can do basically everything the SublimeText package can (insert links/tags/citations, auto-bibliographies, tag combination searches, saved searches ZK Mode style, expansion of overview notes, ...). Inline image display needs more work to make the images scroll correctly with the text though...
Configuration can be done with identical settings (the same that Sublime_ZK uses

).
Well, with one exception: We can now have themes

Currently there are only two: A solarized light one and my favourite Monokai one.
Based on its age, I consider it being alpha, and it's certainly not performance-optimized, but it is surprisingly quick and useable.
I will keep playing with it and in a couple of days, when I have access to my Windows laptop again, and the README is finished, I will publish the first release (Mac + Windows) on GitHub.
If anyone is interested, or as excited as I am, comments are always welcome

. Maybe we can do things sublimelessly that aren't possible in SublimeText

.
Maybe someone can also come up with a better name

Monokai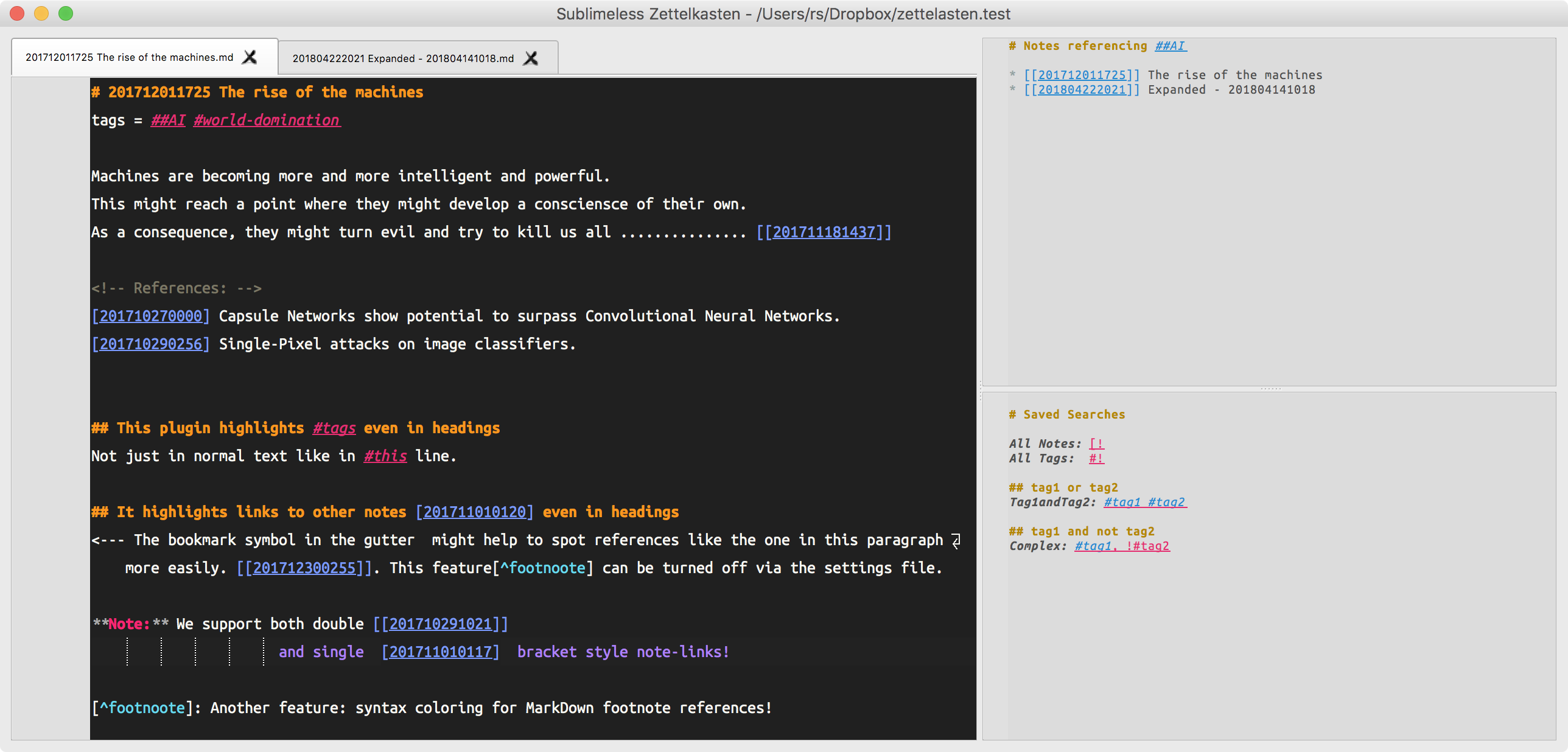 Solarized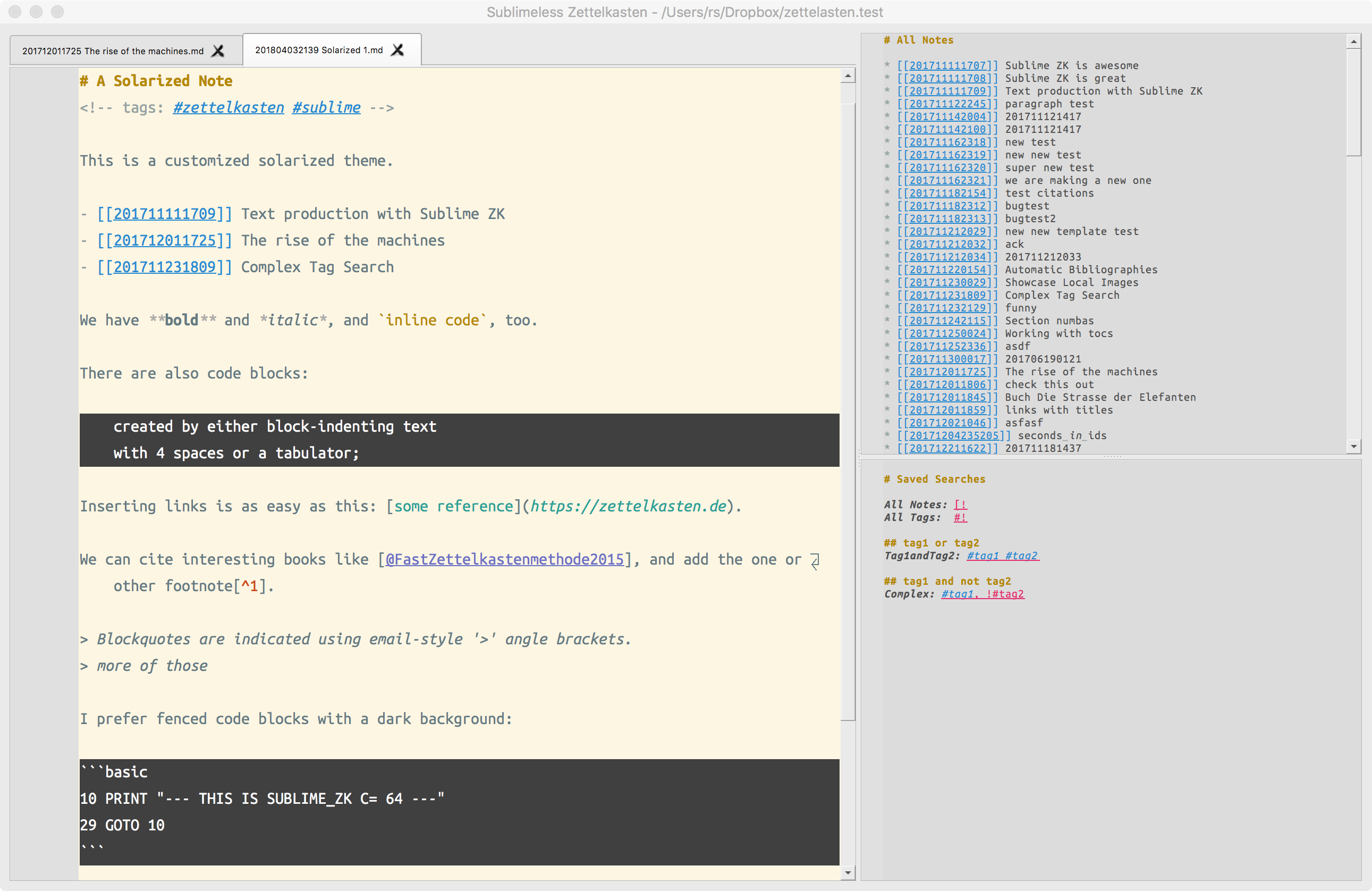 Settings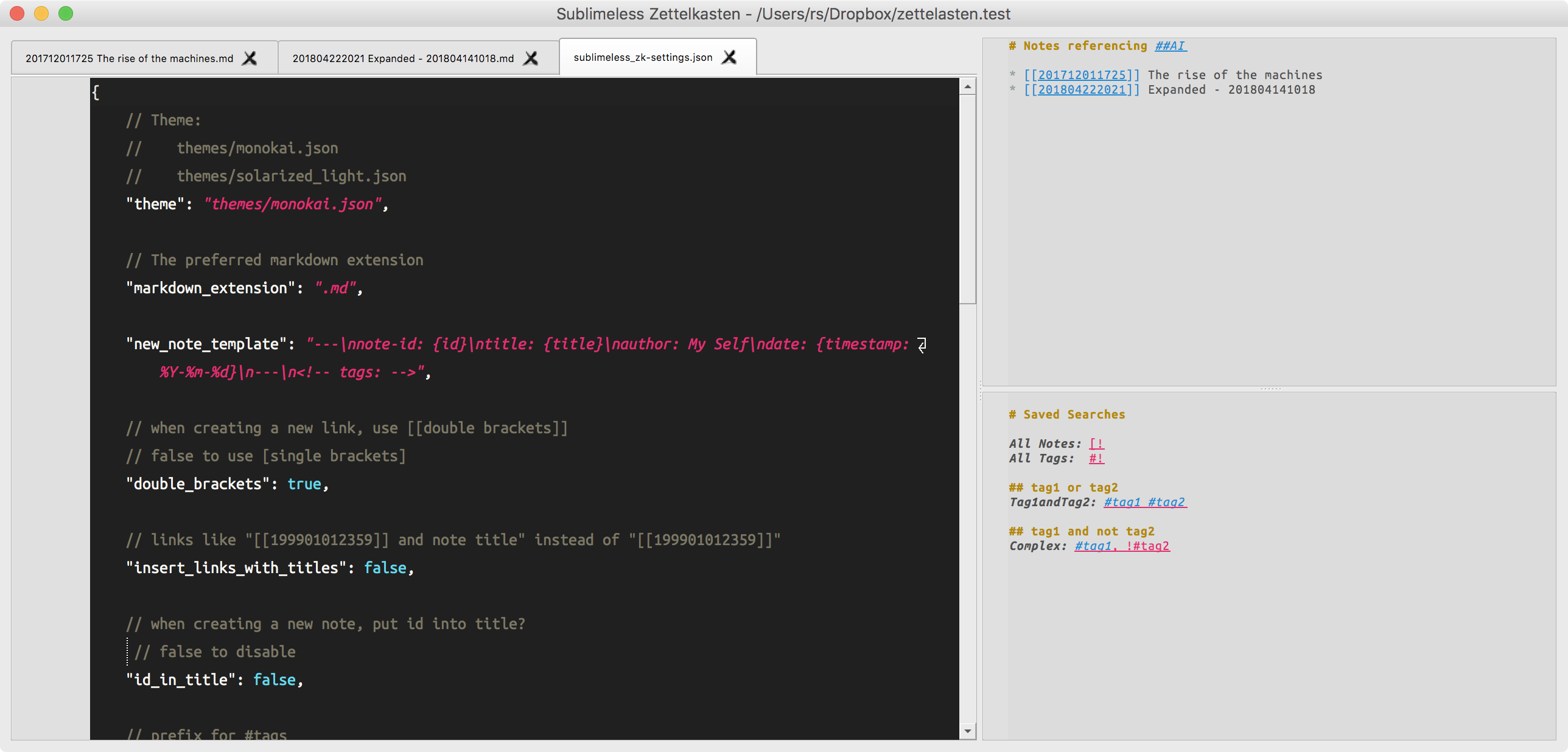 The Sublimeless Zettelkasten in Action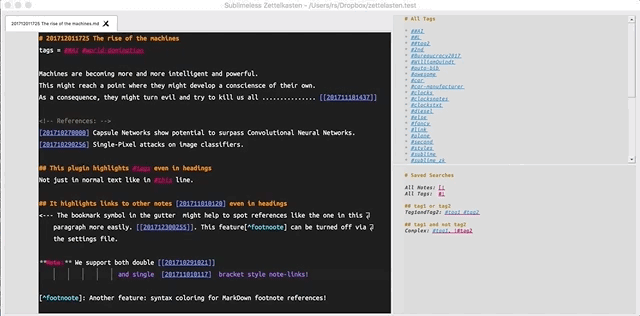 Howdy, Stranger!
It looks like you're new here. If you want to get involved, click one of these buttons!
Quick Links
Categories