---
Code snippets in ZK
I know there are many programmers here on the forum. I'm wondering whether and how people are using ZKs to support their coding efforts.
I've been using my ZK a lot more recently for that. Whenever I learn something from Stack Overflow or around the web, I put it in the ZK somewhere. Or when I come up with my own code solutions, I make them atomic snippets as well.
The atomicity is key. I know it's common for people to store re-usable code in libraries or modules, but this creates the same issue as when people keep all their notes in one long document: Finding the specific information you need is hard because it's buried with a lot of other stuff.
So keeping very specific code in my ZK has made it easy for me to find and reuse solutions.
Here's an example:
I have a hub page called "My R Cookbook" (inspired by the R Cookbook series of books):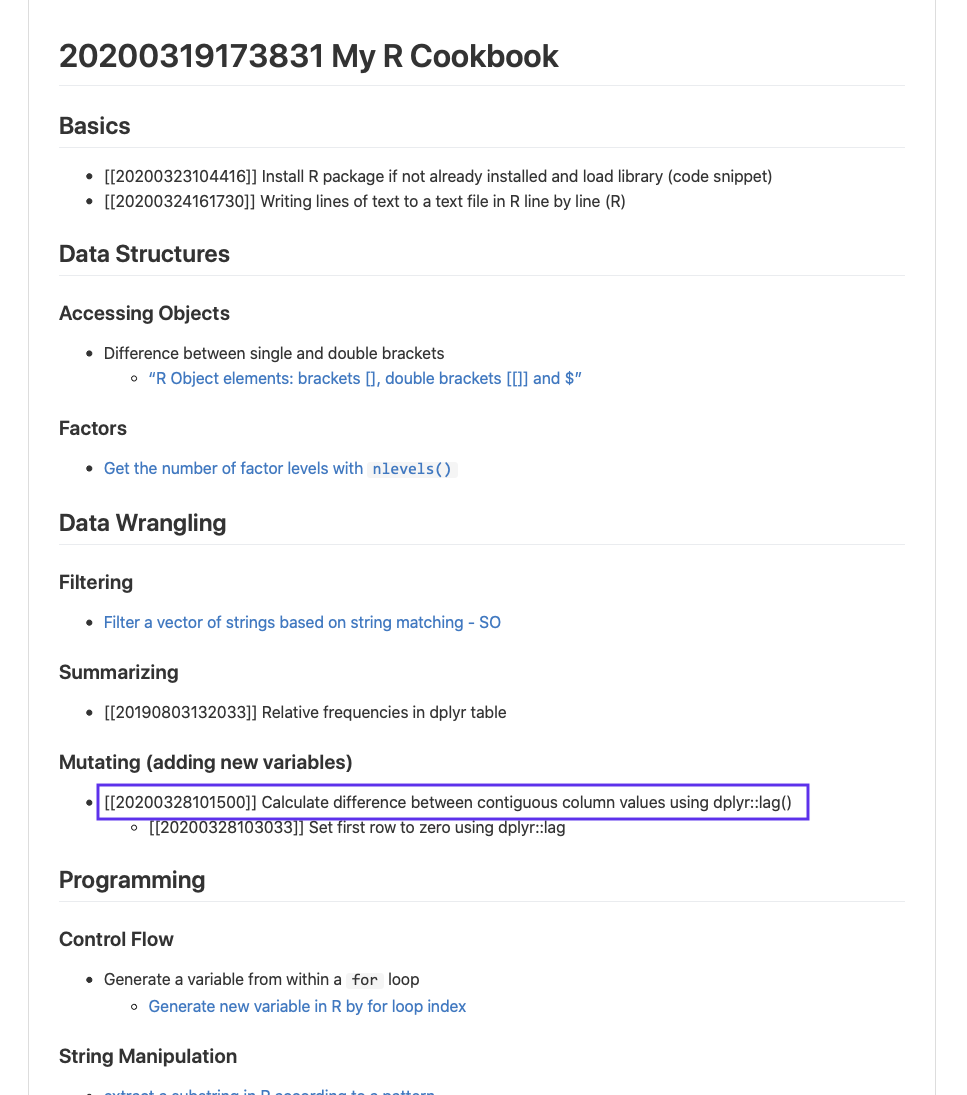 I then link out either to (1) direct links to source, or (2) my own zettels.
Here is what one zettel looks like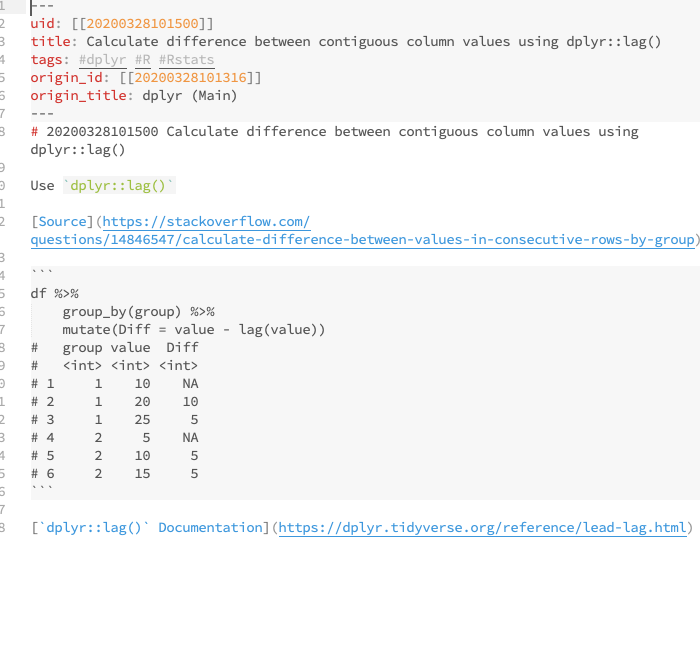 I'm finding this setup very helpful and it's making my code efforts less redundant, especially when I step away for a while and then come back.
Anyone else doing this?
Howdy, Stranger!
It looks like you're new here. If you want to get involved, click one of these buttons!
Quick Links
Categories