---
Visualizing your ZK stats
I was messing around with R today and made did some plotting of my usage and engagement with my ZK over the last two year. All it needs is a directory with .md files and consistently named zettels with the YYYY-MM-DD format that @ctietze and @sfast advocate.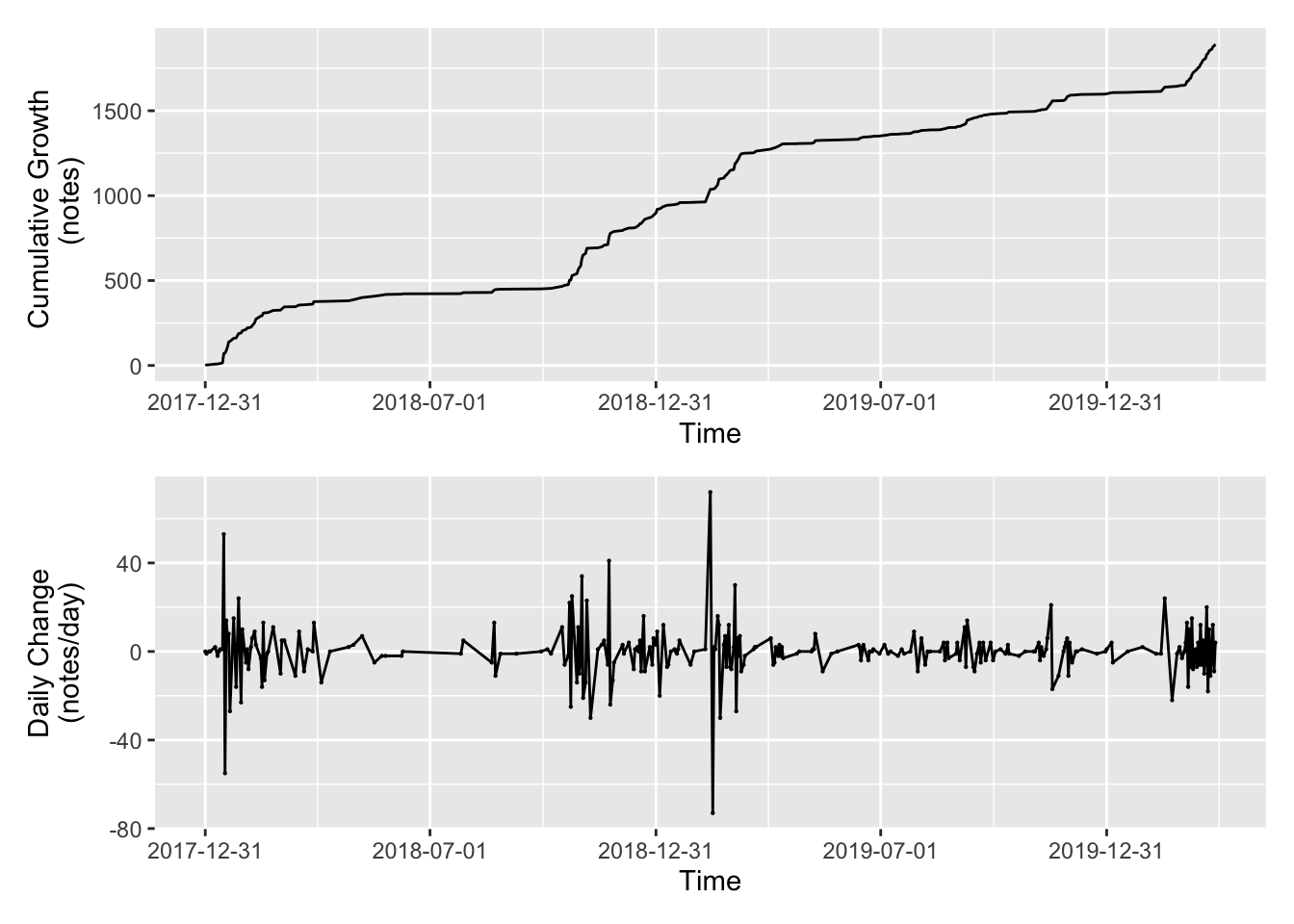 Write up and code here:
https://www.alexchamessian.com/post/visualizing-your-zettelkasten/
What other metrics would you want to explore and visualize?
Post edited by achamess on
Howdy, Stranger!
It looks like you're new here. If you want to get involved, click one of these buttons!
Quick Links
Categories
In this Discussion