---
The Archive - TableFlip issue : The document could not be saved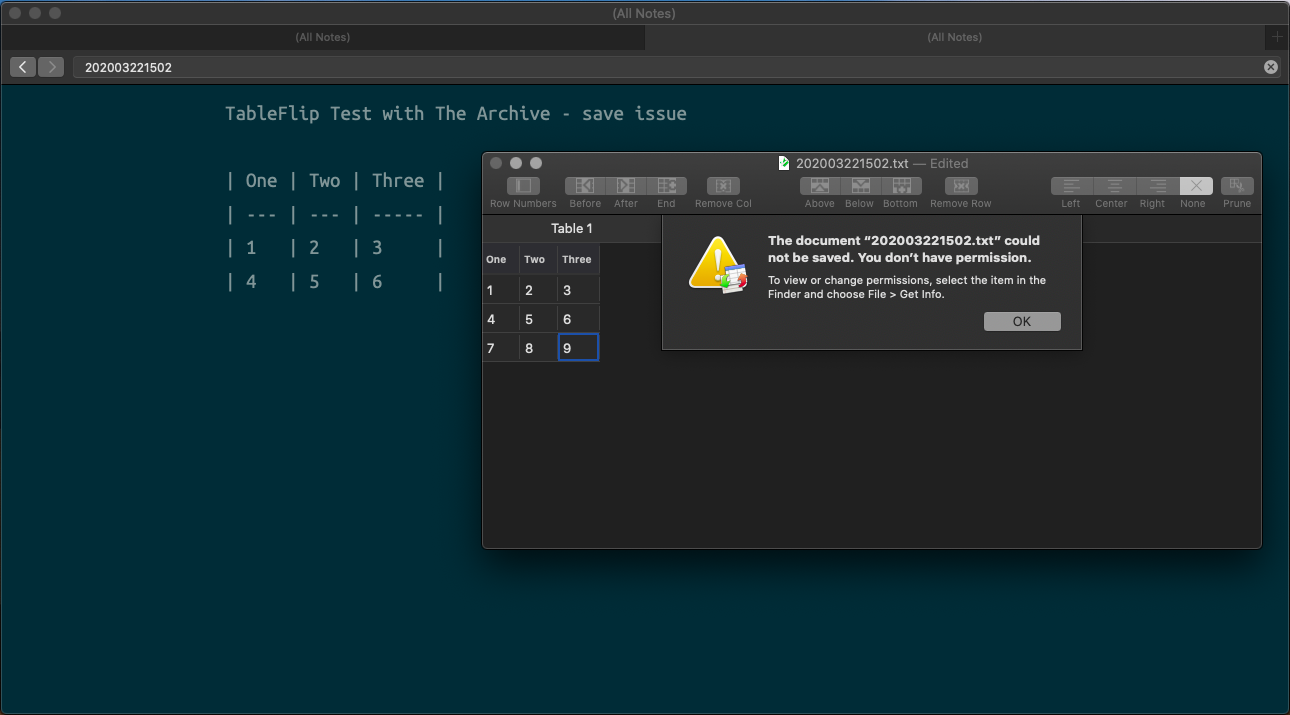 I used recently The Archive with TableFlip and I met the following issue:
I opened TableFlip, edited table and saved the 1st time. OK
Then I edited again some more info and saved agin (2nd time). I had an issue then : "The document x could not be saved".
I had to close TableFlip, reopen and reedit again...
Do you have this same issue? Do you have a solution?
I have checked some files and folders permission issues but it seems everything is OK there.
Howdy, Stranger!
It looks like you're new here. If you want to get involved, click one of these buttons!
Quick Links
Categories