---
The Archive 1.4.6 (149) doesn't start
I updated The Archive to version 1.4.6 (149), and it doesn't start now. It gets tuck on the following window.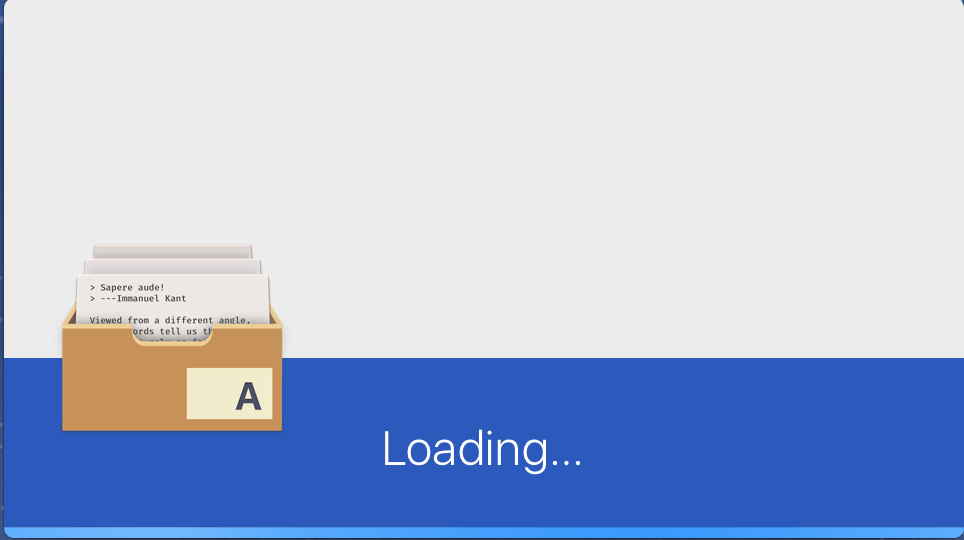 The previous version was working just fine. I am running macOS Sierra (10.12.6).
I have tried uninstalling it and reinstalling it, but it doesn't work.
Howdy, Stranger!
It looks like you're new here. If you want to get involved, click one of these buttons!
Quick Links
Categories