---
[Macro] Prepend UID to note + copy UID and title above note text and format it
Hi,
I am a newbie in macro scripting so please feel free to comment or enhance it. Attached are two macros which basically do the same for me:
macro Prepend title with UID + copy info can be started anywhere in Archive (e.g. when editing note) (my shortcut is alt-cmd-V)
macro Prepend (open) title with UID + copy info can be started only when you are in the middle of editing note title and you have not confirmed this edit yet - instead of hitting Return or tab you hit macro shortcut (CMD-Return in my case) - I prefer this second macro to first one usually due to how name my notes.
In both cases what macro does is (screenshots are from macro version 2 - starting from open title edit)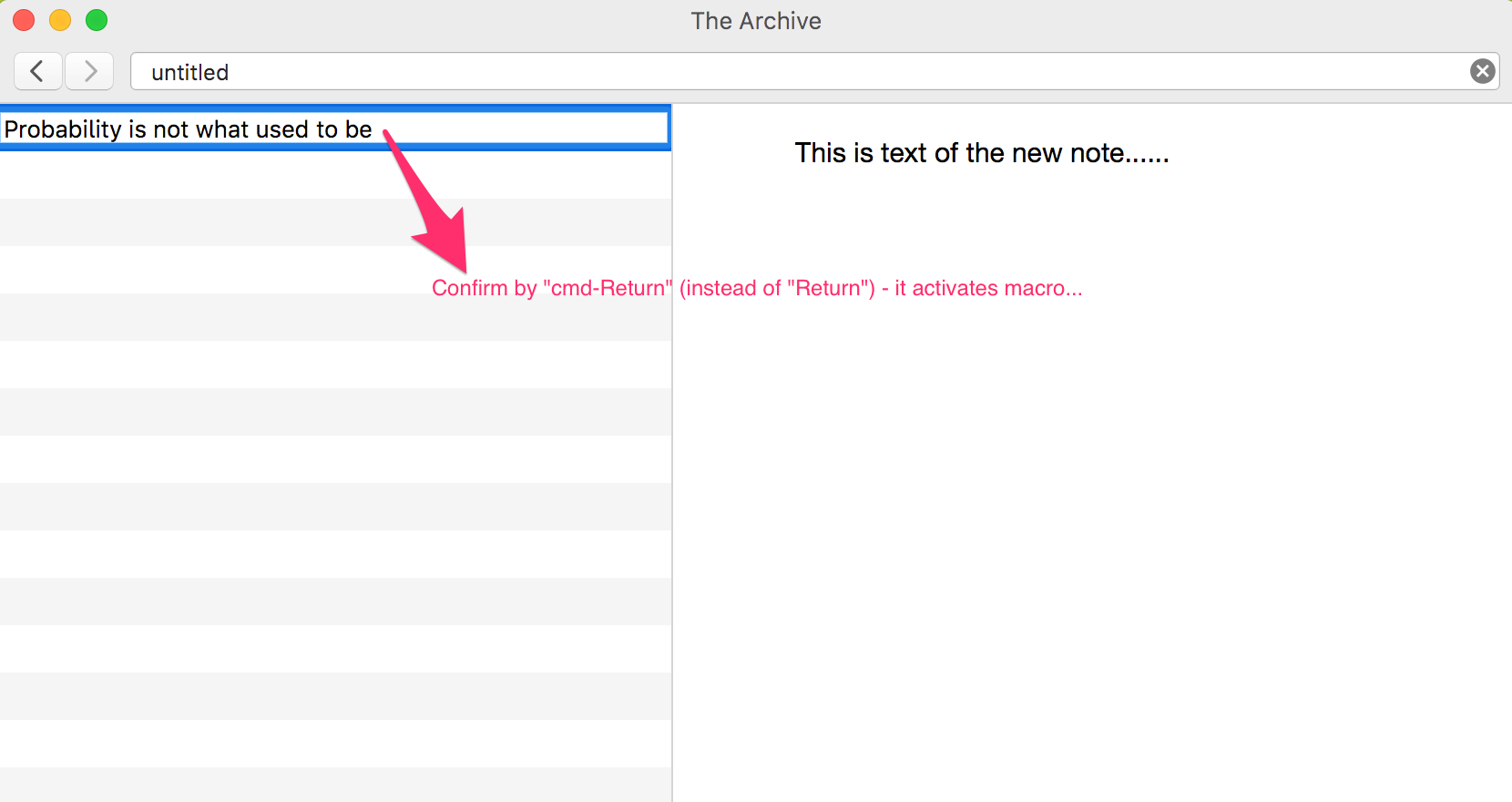 My UID differs slightly from The Archive method - I use only last two digits of the year, the rest is identical (1908131709 for today, now). If yours is different, you can change it easily in macro.
Howdy, Stranger!
It looks like you're new here. If you want to get involved, click one of these buttons!
Quick Links
Categories
In this Discussion