---
Image based notes
I just watched this and thought: that's what's missing from the discussion around the Zettelkasten.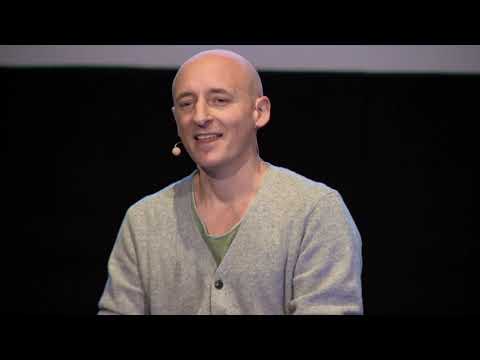 If Luhmann was content to put just text on zettels and connect them in his Zettelkasten, then fine. That was Luhmann's personal style. That was good enough for him - and for all of us when looking at how productive he was with it ;-)
But to make it almost canonical to limit zettels to text (even Markdown text), to me is entirely constraining and besides the point. Physical zettels have just their form as a limitation: a piece of paper. What you record on it is up to you. Write text, draw a picture, even record a tune (in the form of musical notes).
Digital zettels don't have a size limitation anymore.
But what is limited severely by repeating the mantra "stick to text" (on your hard drive) is the expressiveness of a zettel.
As Ralph Ammer puts is: Drawing helps our intuition, helps us think, helps our imagination, and lets us communicate more effectively and efficiently.
To me that means: Whatever tool you use for your Zettelkasten, it should be a tool which makes it easy to not use just text to record your thoughts. Drawings (images) should be first class elements of a zettel. Because then we are free to add drawing to our list of thinking tools and need not fear to leave them out from our Zettelkasten.
Here's my zettel for Ammer's presentation including of course one of his drawings: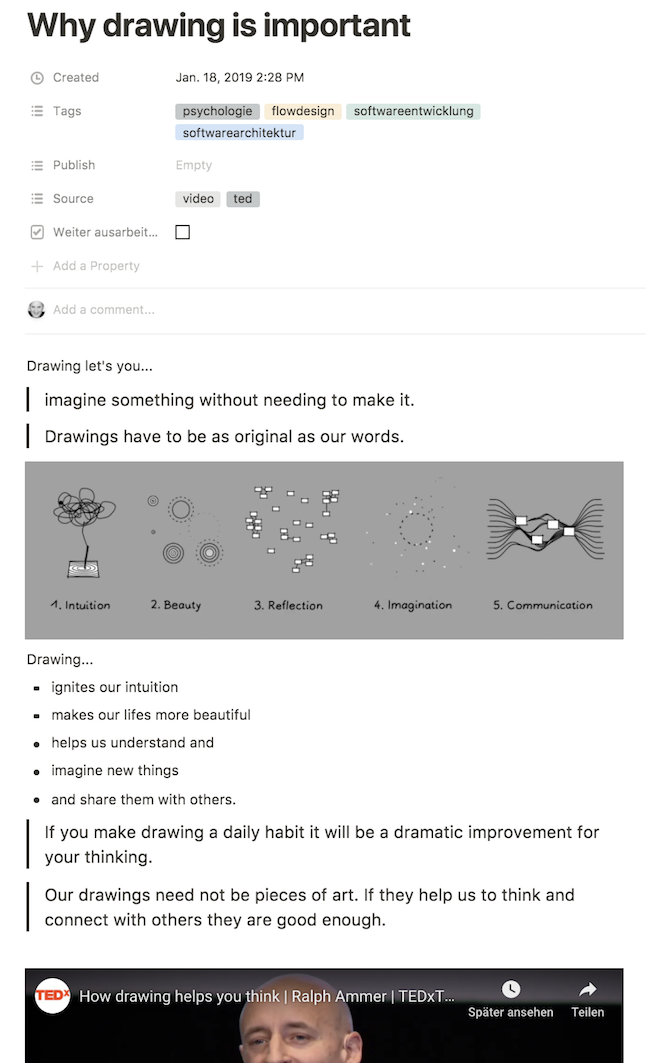 Post edited by sfast on
Howdy, Stranger!
It looks like you're new here. If you want to get involved, click one of these buttons!
Quick Links
Categories
In this Discussion