---
[REQUEST] Colored Timestamp ID's for Readability
As I was looking through a bunch of notes, I found myself wishing that the ID TimeStamp text color could be modified so they could be easier to read. Here is the bad example: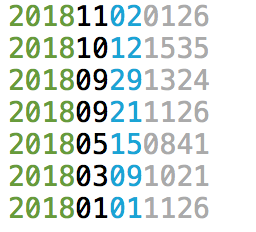 Or even something simple and monochromatic like this: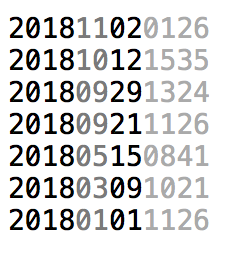 The general pattern to code could be:
YYYY - darker
MM - lighter
DD - darker
HHMM - lightest
How difficult to do would something like this be?
Post edited by ctietze on
Howdy, Stranger!
It looks like you're new here. If you want to get involved, click one of these buttons!
Quick Links
Categories
In this Discussion