---
The Archive: Dark Mode & Mojave in v1.1.1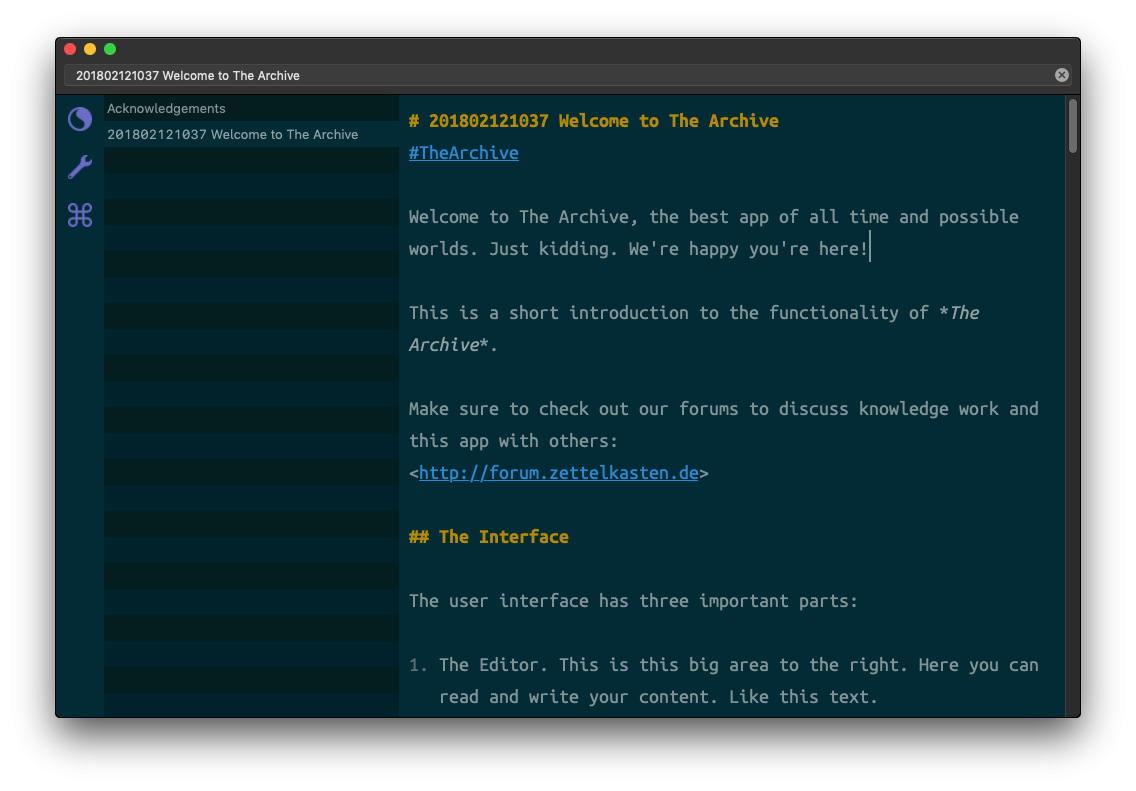 The latest update adds support for macOS Mojave's Dark Mode.
To improve dark UI support, I'll be looking into adding an automatic dark/light mode theme switch, too.
This release is available from the Cutting Edge channel. If you bump into problems, please report these. If thigns go smoothly, I'll release the update on the main channel and as the download from our website, too, at the end of this week.
Cheers,
Christian
Howdy, Stranger!
It looks like you're new here. If you want to get involved, click one of these buttons!
Quick Links