---
The Archive: Plugin System dev log
In the spirit of transparency and buzz and excitement, I want to share with you some progress I'm making on The Archive's plugin system.
---
Starting with an odd one to not spoil all too much at once

Today was the first time I used the very much work-in-progress development view to verify a couple of JavaScript quirks in the interactive REPL. It's basically line-by-line code execution to test algorithms and poke around things: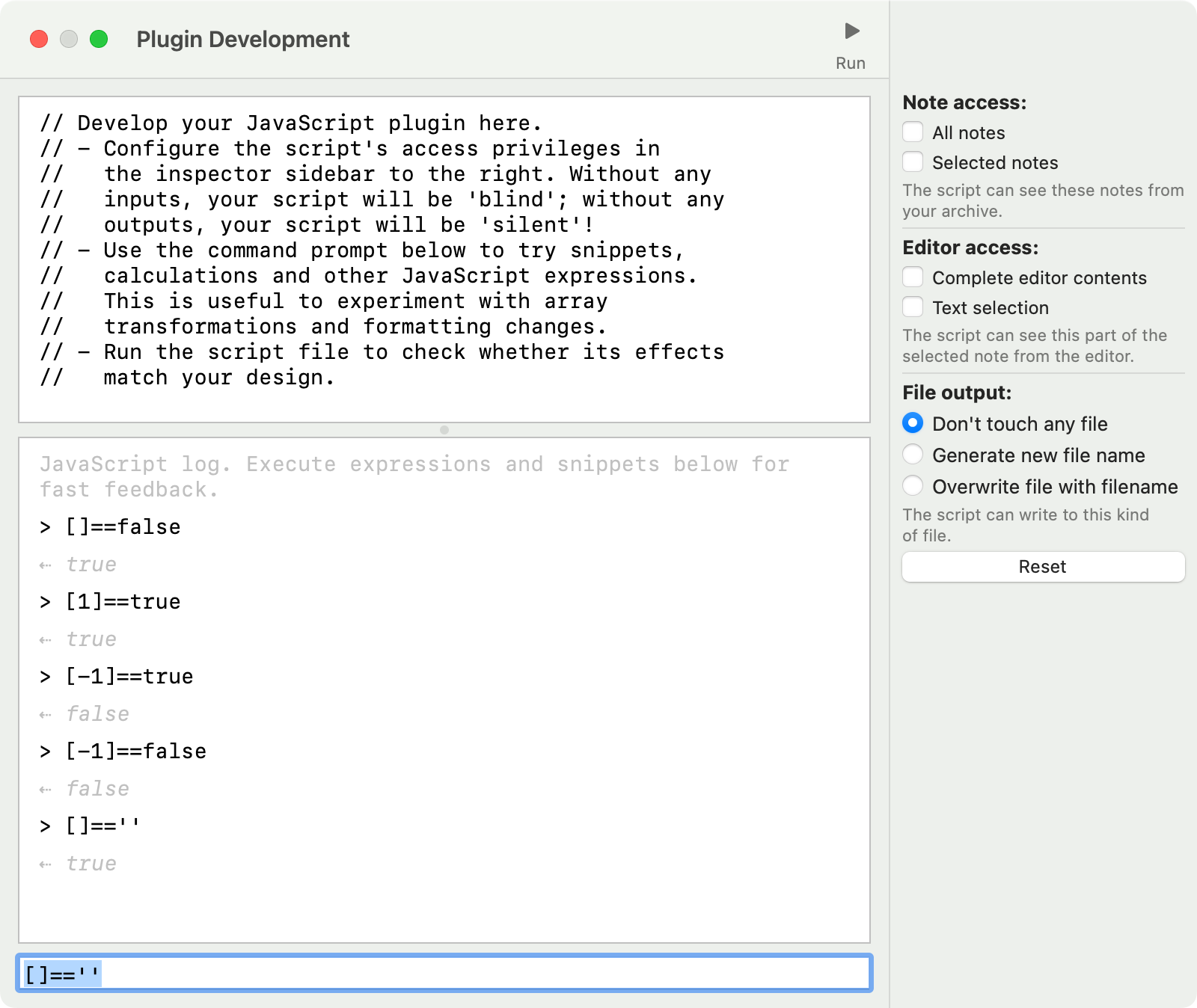 The top part is the actual script editing part and filled with a placeholder comment. Nothing to see there yet.
So here's a verified rumor -- the scripting language will be JavaScript by default. Reason for that is the excellent and secure environment Apple provides out of the box. (Other languages I would have preferred would require us to ship the language environment or depend on the user installing everything. So this is currently the only sane way to get started. Let's see what the future holds, though.)
Howdy, Stranger!
It looks like you're new here. If you want to get involved, click one of these buttons!
Quick Links
Categories
In this Discussion