---
Zettelkasten Method is Highly Effective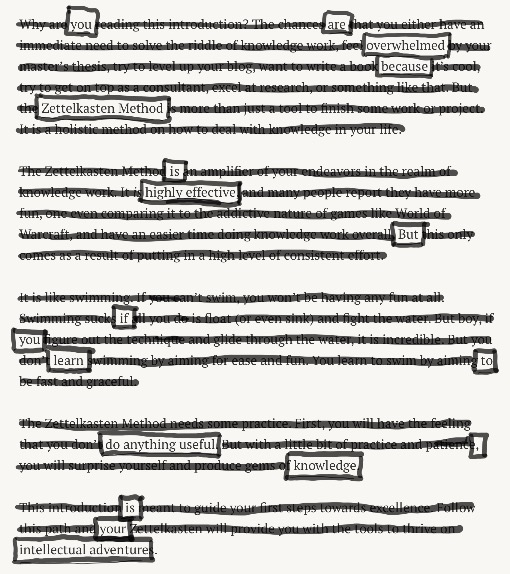 You are overwhelmed, because Zettelkasten method is highly effective. But if you learn to do anything useful, knowledge is your intellectual adventure. [1]
Blackout poetry [2] is when you take a written piece of text from a book, newspaper, or magazine and redact words, in order to come up with your very own poetry.
Blackouts reduce complexities, which brightens the mind.
Blackouts encourage creativity.
Blackouts are extremely calming, can act like a meditation.
Blackout technique can be used within workshops.
Attention: Blackout is addictive!
Reference
[1] Fast, Sascha. "Introduction to the Zettelkasten Method," October 27, 2020. https://zettelkasten.de/introduction/.
[2] TEDx Talks. Steal Like An Artist: Austin Kleon at TEDxKC, 2012.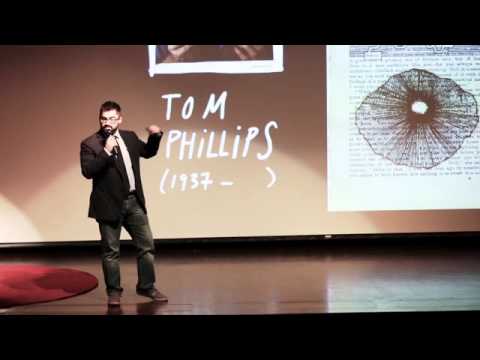 Edmund Gröpl
Writing is your voice. Make it easy to listen.
Howdy, Stranger!
It looks like you're new here. If you want to get involved, click one of these buttons!
Quick Links
Categories
In this Discussion