---
Time Well Spent?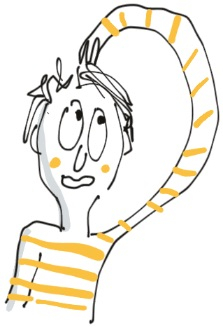 Zettelkasten, a tool for the mind,
A place to capture thoughts of every kind.
A sea of cards, with notes that flow,
Helping to organize, a world in a show.
The time we spend, a precious cost,
To scribble down, the thoughts we've lost.
But with each card, a rabbit hole begins,
A journey deep, of knowledge wins.
We delve and dive, in search of truth,
The links we make, a web of proof.
But hours pass by, and what do we find?
We've wasted time, with our method combined.
Yet still we persist, in this quest we trust,
The thrill of the hunt, a must.
But remember, dear friend, to balance the scale,
With breaks in between, lest our time bewails.
So let's not waste, this gift we hold,
With Zettelkasten, a tool to mold.
A path to wisdom, in every note,
A journey of discovery, and time well devoted.
—
I'm particularly worried today. How do you feel when you read the poem? And I'm sure you know who wrote it.
Post edited by Edmund on
Howdy, Stranger!
It looks like you're new here. If you want to get involved, click one of these buttons!
Quick Links
Categories
In this Discussion