---
What ideas are you wrestling with this week? January 26, 2023
I don't know why I feel the need to confess. It is a little cathartic.
Spelling, grammar, reading, and writing that make up the English curriculum in the US were never my forte. In fact, I was in Special Ed and rode the short bus until I was a junior in high school. I don't remember ever taking a writing class in primary school. Now, look at me. I'm in a graduate-level writing seminar with nine MFA students.
This is the output of a little python script I wrote a few weeks ago. It makes my tending this thread easy.
What I'm Working On
12 New Zettel in the Last 7 Days.
Titles and one-sentence summary/meaning of atomic zettel. These are the ideas I'm currently wrestling with. They represent a 7-day window of new notes.
This is generated with nothing held back. If any of this interests you, please start a thread here, DM me. If you have questions about form or content, I'm happy to discuss anything on this list.
---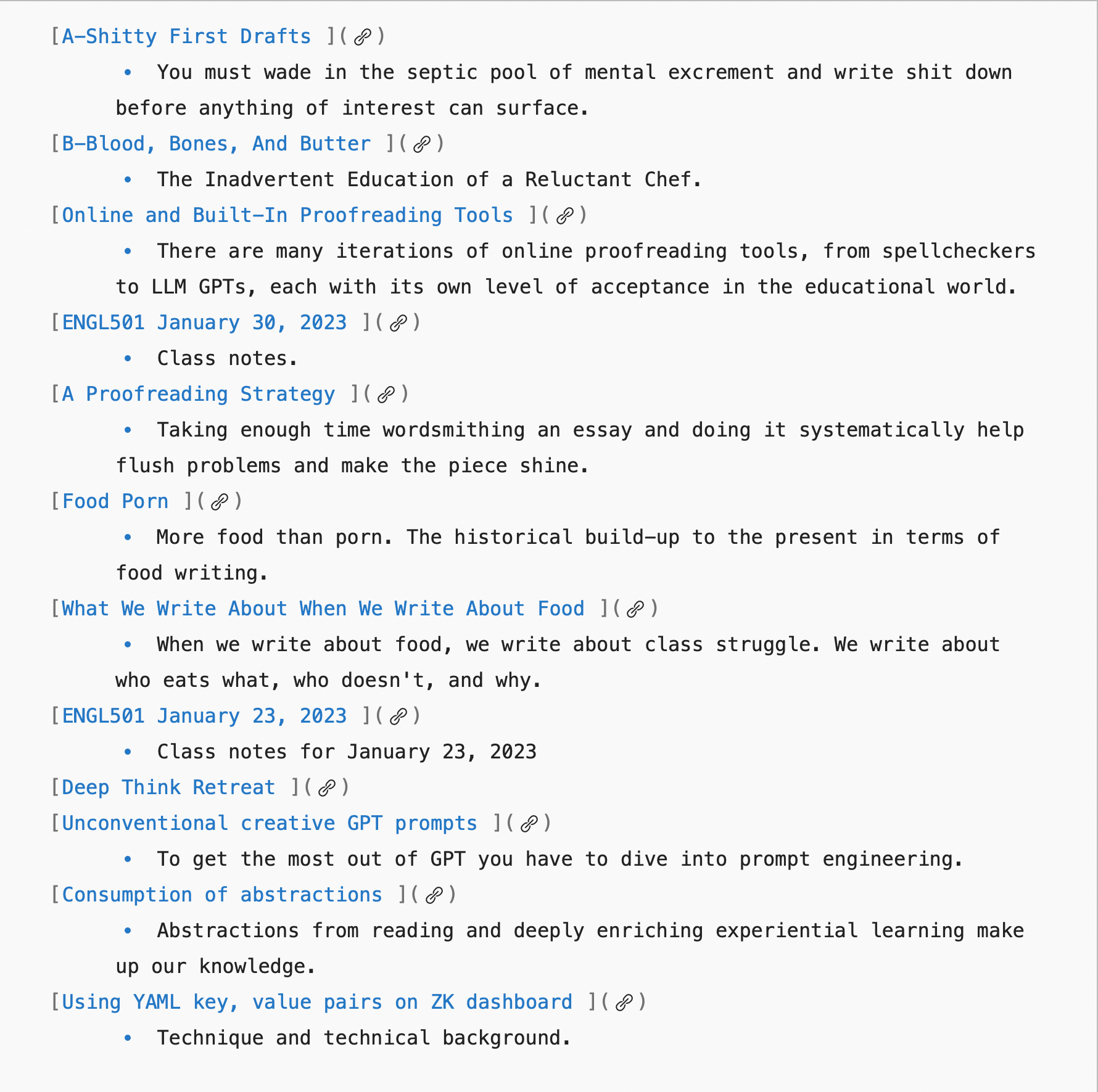 Will Simpson
I must keep doing my best even though I'm a failure. My peak cognition is behind me. One day soon I will read my last book, write my last note, eat my last meal, and kiss my sweetie for the last time.
kestrelcreek.com
Howdy, Stranger!
It looks like you're new here. If you want to get involved, click one of these buttons!
Quick Links
Categories
In this Discussion