---
Typing [[ Pastes a Link
This Keyboard Maestro macro can be used in The Archive to place a link by typing [[. You'll be presented with a type-ahead search of your entire ZK. Once a note is selected, the macro will produce and paste a link. Depending on how your links are formed and what file extension you use, you may want to tweak this a little. Directions included.
Payload
Link Insert Macro
This GIF shows the macro in action. The macro pastes the link in place with two [ and selection from the search list.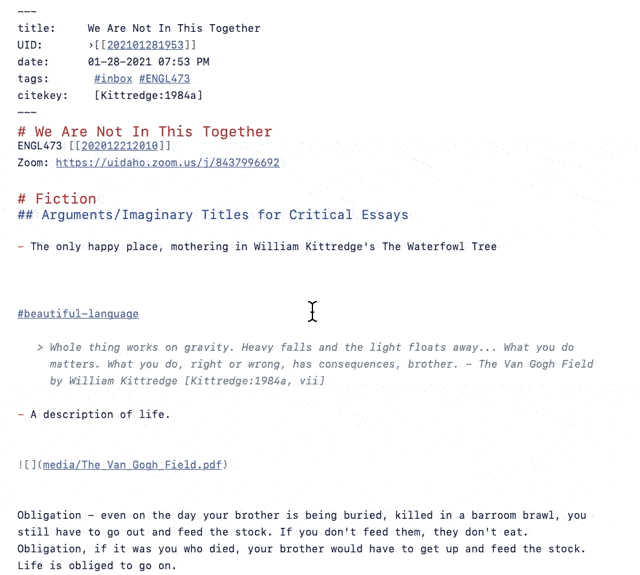 Will Simpson
The quality of our thinking is directly proportional to the quality of our reading. To think better, we must read better. - Rohan
kestrelcreek.com
Howdy, Stranger!
It looks like you're new here. If you want to get involved, click one of these buttons!
Quick Links
Categories
In this Discussion